Could a Higher Social Security Payment Lead to Reduced SNAP Benefits?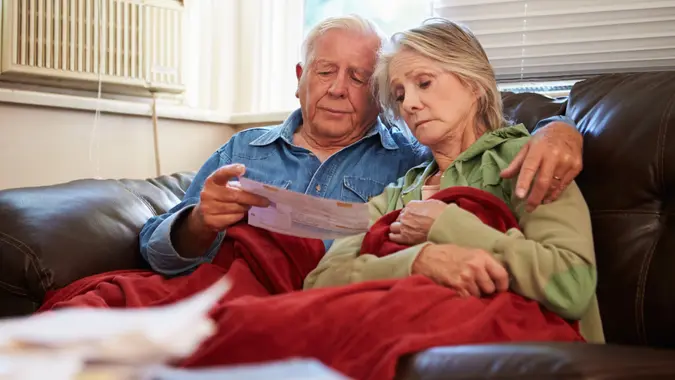 monkeybusinessimages / iStock.com
You'd be hard pressed to come up with a downside to the 8.7% cost-of-living adjustment that Social Security recipients will get to their monthly payments in 2023. The adjustment will boost average monthly payments by more than $140, helping beneficiaries navigate the highest inflation rate in decades.
Even so, the COLA could be a mixed blessing for Social Security recipients who also qualify for Supplemental Nutrition Assistance Program benefits. For some SNAP customers, this year's higher Social Security payment will push them into a higher income bracket, leading to reduced SNAP benefits.
SNAP, formerly known as food stamps, is the federal program that provides food purchasing assistance to eligible households. Although it is run by the U.S. Department of Agriculture, the program is administered at the state level.
To qualify for SNAP, you must meet certain income criteria. In most states, the net monthly income threshold to qualify ranges from $1,133 for a household of one to $3,886 for a household of eight. Thresholds are even higher in Alaska and Hawaii.
Once your income passes those thresholds, you can expect SNAP benefits to decrease — and the new Social Security COLA could push some households above the limits. Many state social services agencies have already sent out warnings that SNAP recipients could face reduced benefits because of the Social Security COLA.
Last month, the Louisiana Department of Children and Family Services noted on its website that "benefits under the Family Independence Temporary Assistance Program (FITAP), Kinship Care Subsidy Program (KCSP) and Supplemental Nutrition Assistance Program (SNAP) … will be decreasing for some Louisiana residents in 2023, due to a federal cost-of-living adjustment (COLA) to Social Security and veterans benefits."
Are You Retirement Ready?
Because of the COLA increase, more than 145,000 SNAP households in Louisiana — or roughly one-third of all SNAP households in the state — will face an average reduction of about $47 in monthly benefits beginning in January, the DCFS said.
Similarly, the Rhode Island Department of Human Services sent a letter to its customers detailing how the 2023 Social Security COLA will impact its benefits. The letter stated that Rhode Island DHS program benefits such as SNAP, Rhode Island Works and the Child Care Assistance Program may decrease because the COLA increases residents' unearned income amount.
In Hawaii, the state's Department of Human Services advised that Social Security benefit increases will impact eligibility and benefit amounts for SNAP, Kaua'i Now reported. The agency also advised SNAP recipients to share information about monthly expenses — such as rent and medical costs — to help determine how eligibility might be impacted by the higher COLA.
If you wonder whether the higher Social Security COLA will impact your SNAP benefits, contact the agency in your state that administers the program. You can find your agency by visiting the USDA's SNAP State Directory of Resources site.
More From GOBankingRates