Relocating in Retirement Might Be a Smart Move for Me (And You)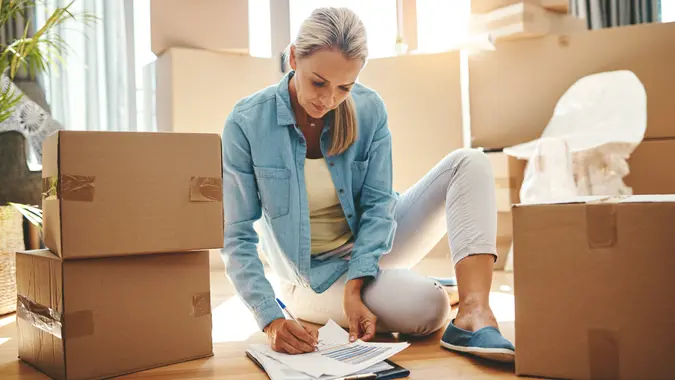 PeopleImages / Getty Images
I love living in the Washington, D.C. area. I'm close to both Baltimore and downtown D.C., the schools are fantastic, there's plenty to do and I could see myself retiring here. But then I get my whopper of a property tax bill. And I fill out my state income tax return. As I'm reminded that this area is a great place to live and raise a family, I'm also reminded of how expensive it can be.
The median listing price of homes in Howard County, Md., is $515,000, according to Zillow. With an overall cost of living that is much higher than the national cost of living, according to Sperling's Best Places, Howard County is one of the more expensive places to call home. But it's expensive for a reason: There are high-paying jobs in high-demand fields in this area. When I'm working, it's a financial decision I'm happy to make. But when I retire, does it make a lot of sense to live in a high cost of living area — especially one that I chose because of my work — when I could live anywhere? Probably not.
Are You Retirement Ready?
When it comes time to retire and the kids have all moved out, we will likely move. We're far from the only family thinking this way. Of course, it's not fun to move all your belongings, but relocating might be a smart move if you're looking to make your retirement dollars go further. Now the question is: Where to?

Places in the U.S. Where Your Social Security Goes the Furthest
According to a recent GOBankingRates study, there are places in the U.S. that are better than others if you were to rely solely on your Social Security check. The study took the average monthly benefit for retired workers, the overall cost of living, how livable a place is and the median monthly rent to determine which cities are best for retirees on a fixed income.
Here are the 20 best places to live only on a Social Security check:
Wichita Falls, Texas
Brownsville, Texas
Muncie, Ind.
Lawton, Okla.
Terre Haute, Ind.
Akron, Ohio
El Paso, Texas
Killeen, Texas
Lynchburg, Va.
Erie, Pa.
McAllen, Texas
Dayton, Ohio
Waco, Texas
Abilene, Texas
Birmingham, Ala.
Fort Wayne, Ind.
South Bend, Ind.
Evansville, Ind.
Toledo, Ohio
Jackson, Miss.
Overwhelmingly, Texas and Indiana came out on top. They have low costs of living, affordable rent and a high livability score. The study found that many southern states offered an affordable cost of living, but certain Southern cities scored low in terms of livability.
My sister-in-law and her family live in a suburb outside of Houston. On a recent visit, I was amazed at how much more affordable the area was. The homes were cheaper by far, and while our dreams of going to a single car would go out the window, two cars are more affordable if your home is too.
Are You Retirement Ready?
If you're living in a state that's affordable and is super livable already, moving might not even be on your radar. But for those who live in high-cost areas, relocating could be the answer. Even if you don't live in an expensive city, relocating to a cheaper area could improve your chances of stretching out your retirement savings, especially if you're relying on a fixed income like Social Security.
Additionally, you should evaluate the cost of a prospective city based on things like sales tax, public transportation and other ways you could save on expenses. Different states have different tax structures, which means you could save a lot of money by strategically picking a state with low sales tax.
Other things to consider are the types of amenities and public services in a new area. If your new city has a high walkability score, you can save money by not buying a car and rely on walking and using public transportation. I dream of the day I sell our second car and just rely on ride-sharing services to fill in the gaps.
Read: How Long $500K Will Last in Retirement in Every State
You Have Options Outside of the U.S.
You might have to go outside the United States to find a locale that has all that you want in retirement. There are plenty of retiree-friendly places internationally where your money goes further and are welcoming to expats. Don't limit your research to just what's in the United States. And if House Hunters International is any indication, it's an idea that's been popular for quite some time.
Are You Retirement Ready?
Relocating isn't a decision to be taken lightly. But it's your retirement — and you should shape it exactly to what you want.
Click to see what Social Security will look like in 2035.
More on Retirement