Social Security: Direct SSI Payment Worth Over $900 To Arrive in 3 Days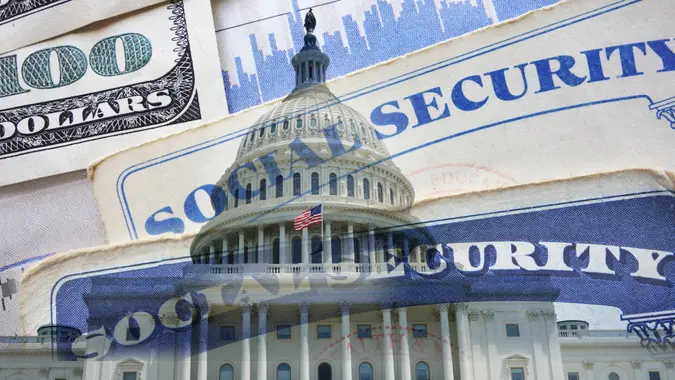 zimmytws / Getty Images/iStockphoto
If you're a beneficiary of Supplemental Security Income, look out for another check to arrive in three days, on March 31. While the monthly March payment already was deposited on the first of the month (as is the normal cadence for SSI payments), a double payment is happening because April 1 falls on a Saturday this year.
When the first of the month is on a weekend date or a federal holiday, the SSA deposits funds the business day prior. Because of this, in 2023, double payments are additionally scheduled for June, September and December; however this means no payments will happen in April, July, October and next January.
The amount of the deposit could be up to $914 for individual filers, $1,371 for couples and $458 for an essential person (someone who lives with an SSI individual and provides necessary care), as GOBankingRates has previously reported. The current amounts in 2023 are reflective of the 8.7% cost-of-living adjustment (COLA) that has affected all Social Security payments.
Supplemental Security Income is an add-on to traditional Social Security, as part of a needs-based program for individuals or couples who are low-income and have disabilities. In order to qualify, the person must be age 65 or older, be completely or partially blind or have a medical condition that prevents employment.
However, it's important to note that if you receive both Social Security benefits and SSI payments, the SSI deposit will happen on March 31 while the Social Security money will become available on April 3 following the normal pattern of being deposited on the third of the month.
Are You Retirement Ready?
Per the SSA, they provide double payments in a month where the first falls on a weekend or federal holiday "to avoid putting you at a financial disadvantage and make sure that you don't have to wait beyond the first of the month to get your payment." They also caution, "It does not mean that you are receiving a duplicate payment in the previous month." The SSA adds that you don't need to contact the agency to report the second payment.
Additionally, if you receive paper checks and it does not arrive on the date indicated above, the SSA advises to wait three additional business days before reporting a missing payment. 
More From GOBankingRates