Social Security Recipients Should Utilize These Free Options To Save Money, Says AARP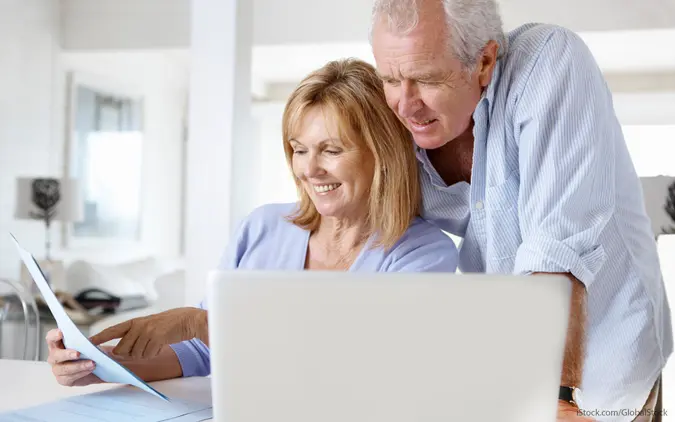 ©iStock.com
Even with an 8.7% cost-of-living adjustment boosting average monthly payments by $146 in 2023 — the highest COLA in more than four decades — Social Security recipients still need to save money whenever they can.
See: How Much Does a Person on Social Security Make?
Find: With a Recession Looming, Make These 3 Retirement Moves To Stay On Track
Discover: 10 Things To Stop Buying in 2023
Luckily, seniors have a variety of ways to do so. Not only do you qualify for a wide range of senior discounts when you hit retirement age, but you can also score free deals if you know where to look.
Here are some of the products and services that Social Security beneficiaries and others can get at no cost, according to AARP:
Admission to museums. Museums often designate free-admission days for patrons of all ages. Examples include the Denver Museum of Nature & Science and the Museum of Modern Art in New York City. Check the websites of museums in your area to learn when they might offer free admission.
Books. AARP recommends downloading the Libby app to borrow e-books and audiobooks from your public library. More than 90% of libraries work with the app. The app is compatible with iOS versions 10 and up, Android 5.0 and up and Fire OS 5 and up.
Haircuts. If you sign up to be a hair model at SalonApprentice.com, you can get a free haircut from stylists-in-training who want to hone their skills.
National parks: The National Park Service offers free admission several days each year. In 2023, those days are Martin Luther King, Jr. Day (Jan. 16); the first day of National Park Week (April 22); the anniversary of the Great American Outdoors Act (Aug. 4); National Public Lands Day (Sept. 23); and Veterans Day (Nov. 11).
City tours. The Free Tours by Foot site provides information on tours you can take in more than 50 cities around the world and also offers pay-what-you-wish guided tours and links to self-guided tours. 
College courses: All states offer older residents a chance to take free college classes when there is available space, according to the AARP. For example, the University of New Hampshire allows residents 65 and older to take two classes each academic year. Check with colleges in your area to find what's available.
Take Our Poll: How Do You Think the Economy Will Perform in 2023?
Social Security: How December's CPI Numbers Relate to the 8.7% COLA
Another way to save money is to shop for used items being sold at steep discounts — the seller might even toss in free items if you spend a certain amount. These items can range from furniture and clothing to electronics, tools and fitness equipment. Check out local thrift stores along with websites such as Facebook Marketplace, Craigslist and ThredUp.
More From GOBankingRates