Social Security Savings: Beat Inflation With These AARP Tips To Save on Energy and Phone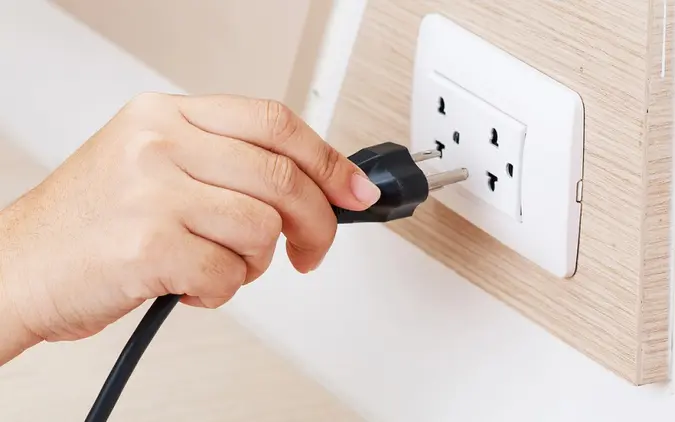 Despite the 8.7% cost-of-living increase that went into effect for Social Security and SSI recipients this month, retirees may still find it hard to cover expenses in the face of inflation this year.
Social Security Payment Schedule 2023: What Dates To Watch Out For
See: With a Recession Looming, Make These 3 Retirement Moves To Stay On Track
Find: How Much Does a Person on Social Security Make?
Fortunately, there are many ways you can save money on common household expenses, including energy, home internet and phone service. AARP shared some helpful tips.
Cut Your Home Energy Bills
In November 2022, the consumer price index for home energy was up by 13.1% compared to November 2021. When it comes to reducing your home energy costs, small changes can add up. Many of the tips recently shared by AARP don't have to cost you any money upfront, either.
Use your stovetop wisely. Did you know that if you have traditional burners rather than a flat-top stove, you can reduce your energy costs by keeping your burner pans clean? The shiny surface is designed to reflect the heat from the flames, meaning you need less power for your food to reach higher temperatures.
Similarly, when you use a pot that most closely matches the size of the burner, you're using energy more efficiently. AARP says you can save $36 a year with an electric stove and roughly $18 if you use gas.
Rely on a toaster oven or air fryer. Modern toaster ovens and air fryers can cook food faster with less electricity than a conventional oven.
Unplug appliances when not in use. Unplug your toaster oven, air fryer and other small kitchen appliances when not in use. If these devices have an indicator light, they could be using energy even when they aren't turned on.
Likewise, phone chargers, televisions, computers and gaming consoles are also energy hogs when they're turned on. You could save up to $100 a year unplugging these electronic devices when you're not using them, says AARP.
Weatherproof your windows. Energy-efficient blackout curtains with insulation can help keep winter heat inside while keeping cold drafts out. If you are redecorating your home for the season, consider investing in blackout curtains that provide insulation on top of light-blocking qualities.
Understand the incentives before investing in sustainable technology. Updating your home's windows, installing solar panels or investing in Energy Star rated appliances can all save you money in the long run. Before you spend money to save money, though, be sure you understand all the incentives and tax credits available by visiting dsireusa.org, the Database of State Incentives for Renewables & Efficiency.
Likewise, if you're planning to weatherize your home or make energy efficient improvements or repairs, contact the Low Income Home Energy Assistance Program at 866-674-6327 to see if you qualify for financial assistance.
Save on Cell Phone and Home Internet Service
You've probably already considered cutting the cord — and done so if it made sense for you. But there are other ways to save on your wireless phone and home internet services.
Ask about auto-pay savings. Mobile carriers Verizon and AT&T both offer users discounts for setting up automatic bill payments, according to AARP. Plus, you'll save time by having the money deducted automatically, and you won't forget to pay your bill, which means you may save on late fees, too.
Adopt a "family." Family plans with four or more phones tend to be less expensive than service for a single person. If you don't have other people living with you, consider sharing a plan with adult children or a friend you trust. Just make sure they pay you the money to cover their portion of the bill before it's due.
Consider switching carriers. Mint Mobile has been advertising cell phone service as low as $15 per month. Even when you add in the service fees, it's widely hailed as the least expensive service around, GOBankingRates recently reported. Plus, the secret not everyone knows is that the carrier uses the T-Mobile network, which means your service will be as good as anyone else's.
Keep tabs on your subscriptions. If you cut the cord on cable, you may notice other expenses adding up. "Subscription creep" happens when you begin subscribing to so many streaming services that you pay more than the cable bill you eliminated.
Take advantage of free offers and cancel the service after the trial period ends. Also, use a service like Truebill to gather information on subscriptions you may have forgotten about — just make sure the savings justify any fees the service charges for tracking and managing and your subscriptions.
You might also consider "rotating" streaming services so you pay for Netflix to binge all your favorite shows one month, and switch to Hulu the next month.
Take Our Poll: Are You In Favor of More Inflation Relief in 2023?
Discover: 8 Purchases Everyone Approaching Retirement Should Make
As in other spending areas, reviewing your energy costs, cell phone service and streaming subscriptions frequently can help you keep your budget in check.
More From GOBankingRates