Which Means of Fixing Social Security Are Most Agreeable Across Party Lines?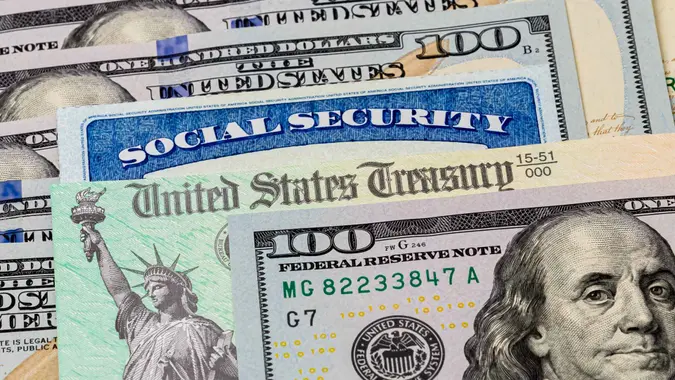 JJ Gouin / Getty Images/iStockphoto
Reforming Social Security before one of its major funding sources runs out of money will require bipartisan support — something that seems like a long shot, given the often-heated rhetoric between Democratic and Republican lawmakers. At the grassroots level, however, there is plenty of agreement between parties on Social Security fixes.
Nearly everyone agrees that something must be done to fix Social Security before the program's Old Age and Survivors Insurance (OASI) Trust Fund is depleted, which is likely to happen early next decade. When it does, Social Security will be solely reliant on payroll taxes for funding — and those taxes only cover about 77% of current benefits.
In Congress, much of the talk centers on either paring Social Security down to save money or bolstering it through higher taxes. Many Republicans lean to the former, while Democrats lean to the latter.
Among voters, however, there is much less division.
A survey of more than 2,500 registered voters conducted last year by the University of Maryland's Program for Public Consultation (PPC) found that large majorities of Republicans and Democrats agreed on proposals to bolster Social Security revenue through higher taxes and increase the minimum monthly benefit for low-income earners.
Those two steps alone would eliminate 95% of the Social Security shortfall, according to the PPC. The Social Security Administration calculates the shortfall based on what is needed to maintain solvency for 75 years.
Are You Retirement Ready?
Most survey respondents also favor increasing benefits for Social Security recipients in their 80s and increasing annual cost-of-living adjustments (COLAs). These two provisions would eliminate 78% of the shortfall.
"Many politicians think that addressing the problems of Social Security is a 'third rail' so they have persistently avoided taking action," PPC director Steven Kull said in a September 2022 press release. "But large bipartisan majorities say they are ready to take tough steps to secure the Social Security program for future generations."
All of the proposals analyzed by the PPC have been "presented as options" by the SSA and scored in terms of their impact on the Social Security shortfall. Most have also been included in proposed Congressional legislation.
Overwhelming majorities of Democrats and Republicans favored these two proposals: 
Making More Wages Subject to the Payroll Tax: Currently, wages subject to the payroll tax are capped at $147,000. A proposal to make all wages above $400,000 subject to the payroll tax was favored by 81% of voters, including 79% of Republicans and 88% of Democrats. This would eliminate 61% of the shortfall.
Increasing the Payroll Tax: Nearly three-quarters of respondents (73%) favor increasing the payroll tax from 6.2 to 6.5% (both employees and employers must currently pay 6.2% of wages). This was supported by 70% of Republicans and 78% of Democrats. Doing so would eliminate 16% of the shortfall.
Here's how other proposals fared:
Raising Retirement Age to 68 from 67: Favored by 75% of all voters (Republicans 75%, Democrats 76%).
Reducing Benefits for High Earners: Favored by 81% of all voters (Republicans 78%, Democrats 86%).
Raising the Minimum Benefit to $1,341 a month from $951: Favored by 64% of all voters (Republicans 59%, Democrats 71%).
Increasing the COLA by Changing the Calculation: Favored by 55% of all voters (Republicans 55%, Democrats 59%).
Increasing Benefits for Those 80 and Older: Favored by 53% of all voters (Republicans 53%, Democrats 56%).
Are You Retirement Ready?
More From GOBankingRates