American Express Bank Review: Manage Your Money in an Award-Winning App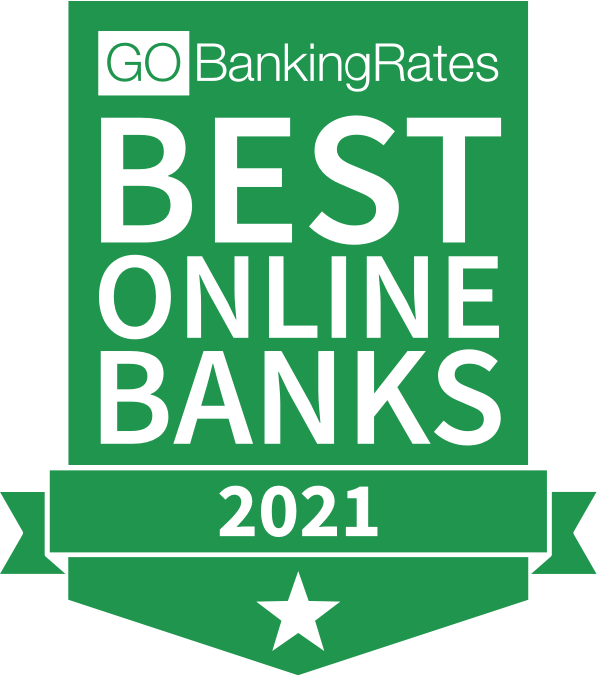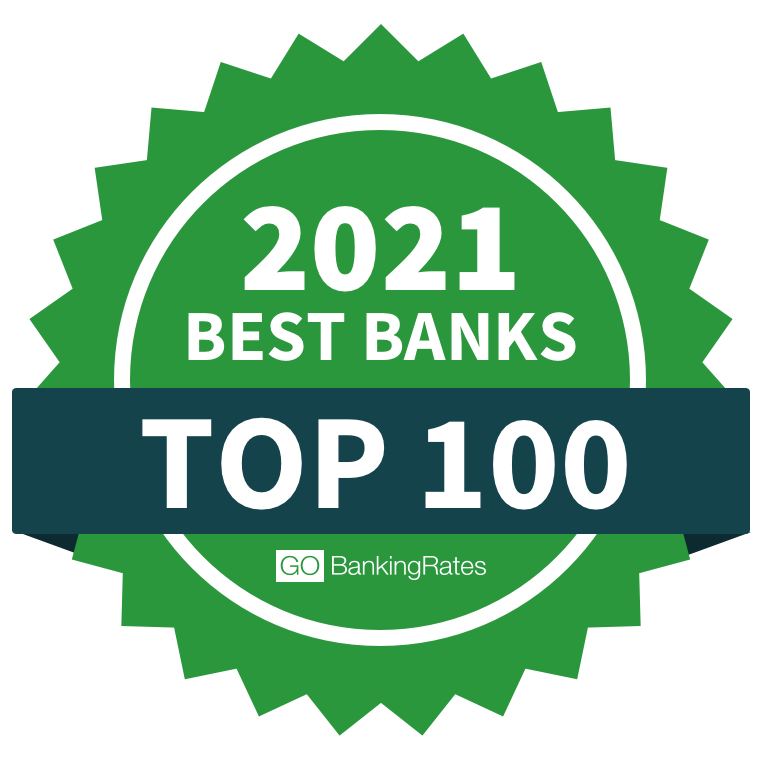 GOBankingRates Score
Our Take: American Express is best known for its iconic credit cards, but the company also offers traditional banking products in the form of a high-yield savings account and certificates of deposit that boast very competitive interest rates.
Rates
Fees
Breadth of Products
Opening Deposit Requirements
How did we calculate this?
Pros
Annual percentage yields well above the national average
No minimum balance requirements or monthly fees
Top-rated customer service according to J.D. Power survey
Cons
A limited number of products available
About American Express Bank
Headquartered in New York, American Express has been in business for 170 years. Although well-known for its line of credit cards, American Express also offers deposit accounts, including certificates of deposit. The bank has nearly $200 billion in assets and ranks No. 67 on the Fortune 500. GOBankingRates has ranked it as one of the Best Online Banks of 2021 as well as one of the Best Savings Accounts of 2021.
American Express Products
American Express has a limited number of products compared with many other banks. Here's a quick look:
Sponsors of
Product
Features
Savings Account

0.50%

 APY, as of Jan 5. 2021
No minimum balance requirement
No monthly fees

CD Accounts

Terms from 6 months to 5 years
Tiered interest rates based on term
Daily compounding interest

Loans

Personal loan amounts ranging from $3,500 to $25,000
No origination fee
No pre-payment penalty

Credit Cards

Cash back and rewards cards available
No annual fee on select cards
American Express Savings Account
American Express offers a single high-yield savings account that comes with an APY several times the national average and is comparable to similar savings accounts at other banks. GOBankingRates has ranked it as one of the Best Savings Accounts of 2021 in its yearly rankings.
Features
APY of

0.50%

, as of Jan 5., 2021
No minimum balance requirement
No monthly service fees
Daily compounding interest
Pros
APY well above the national average
24/7 account access and customer service
Up to nine withdrawals or transfers per month
Cons
No physical branches
No checks or ATM card or debit cards provided

American Express CD Accounts
American Express offers CDs with tiered interest rates based on terms. You get the best CD rates when you choose a longer term.
Sponsors of
Features
Terms from six months to five years
APY up to

0.55%

, as of Jan 5., 2021, on the 5-year CD
No minimum balance
No monthly service fees
Pros
APY higher than the national average
Daily compounding interest grows balance faster
Automatic renewal option helps you make saving a habit
Cons
Penalty for early withdrawals
Banking Experience
Managing your accounts with American Express takes place on the bank's website or mobile app. You won't be able to visit a local branch to make deposits, but you do have access to phone assistance at any time of day.
Customer Service
American Express representatives are available 24/7 to assist customers. Customers can call the customer service phone number, send a fax, or mail a request to the bank. The bank's website also includes a FAQ section and helpful articles.
Accessibility
You won't be able to visit a local American Express branch, but you can use online banking or the mobile app to deposit money, transfer funds, and check your balance.
Mobile and Digital Experience
Sponsors of
The American Express mobile app earned the top spot for customer service on J.D. Power's list of best mobile credit card apps. Savings account holders can use this app to manage their accounts. The app has a rating of 4.9 in the App Store and 4.3 on Google Play.
Convenience and Ease of Use
With a highly rated and well-designed mobile app, American Express cardholders should easily be able to access their accounts anywhere and anytime. 
How To Open An Account
You can sign up for an American Express savings account or certificate of deposit in a few simple steps. Here's what you need to know:
Click "Apply Now" on the bank's home page or product page.
Complete the online application. You'll need the following information:

Social Security number or taxpayer ID
Email address
Phone number
Physical address
Bank name, account number and routing number for transferring funds

 Review and accept the terms and conditions.
Fund the account with the opening deposit.
Sign up for online banking.
Key Information

Customer Service Number: 800-446-6307

Routing Number: 124085066

Bank Hours: See American Express Bank's Hours
Sponsors of
American Express Bank Fees
American Express doesn't charge much in the way of fees for its savings account or CDs. Here's a rundown:
Monthly maintenance fee: $0
CD early withdrawal fee: 90 days to 540 days worth of interest, depending on the term
You can avoid paying a fee if you keep your money in the CD until maturity.
American Express Bank vs. Competitors
As part of an American Express Bank review, it's helpful to compare the bank to its competitors. Here's how it stacks up against other financial institutions:
| Bank | Best For |
| --- | --- |
| American Express | American Express credit card customers who want a single place to manage all of their American Express accounts |
| Capital One 360 | Customers who want linked checking and savings accounts |
| Ally Bank | Customers who prefer one-stop banking, including investment and mortgage options |
| Marcus by Goldman Sachs | Customers who want more CD term options |
American Express  vs. Capital One 360
American Express Bank's savings account comes with a higher interest rate than Capital One 360, but Capital One 360 has the advantage of a greater variety of accounts.
Sponsors of
American Express vs. Ally Bank
American Express and Ally offer similar rates for savings accounts. American Express is best for customers who also want to take advantage of its credit cards, while Ally Bank is a better choice for customers who want a wider range of products and services.
American Express vs. Marcus by Goldman Sachs
American Express Bank and Marcus by Goldman Sachs offer similar savings products with above-average rates. No minimum balance requirements for American Express CDs give it the edge in that department, but Marcus by Goldman Sachs offers a greater variety of CD terms.
Final Take
The combination of a high APY of 0.50% as of Jan 5., 2021, no fees, no minimum balance and easy access to customer service make American Express Bank a good choice for customers who seek a strong savings tool. If the impressive savings potential appeals to you, consider opening an account.
Editor's Favorite

If you're looking for a place to keep your savings out of sight, American Express Bank's savings account can fill the bill. Your money will earn a higher-than-average interest rate, and you'll have the added advantage of keeping it separate from your regular bank accounts. You also won't have immediate access to the funds, so you'll be less likely to withdraw cash for impulse purchases.
American Express Bank FAQ
Here are answers to some of American Express Bank's more commonly asked questions.
Does American Express Bank offer bank accounts?

Yes, American Express offers a high yield savings account as well as CD accounts.

Is American Express Bank FDIC insured?
How long does it take to transfer money from American Express Savings?

When you transfer money from your American Express Savings account through the bank's website, the money is added to or subtracted from your account balance immediately.

Do I get an ATM card, debit card or checks when I open an American Express Personal Savings Account?

No; customers do not typically receive an ATM card, debit card or checks with this account.

Does American Express Bank offer free money for signing up for an account?

American Express does not currently offer free money for signing up for a new account. However, eligible credit card holders can earn a bonus when they refer friends for a new card.
This article has been updated with additional reporting since its original publication. Sean Dennison also contributed to the reporting for this article. 

Rates are subject to change; unless otherwise noted, rates are updated periodically. All other information on accounts is accurate as of Jan 5, 2021.
Editorial Note: This content is not provided by American Express. Any opinions, analyses, reviews or recommendations expressed in this article are those of the author's alone and have not been endorsed by American Express.

Take Advantage of our Best Offer(s)