Arvest Bank Review: Regional Bank With a Full Slate of Accounts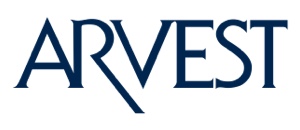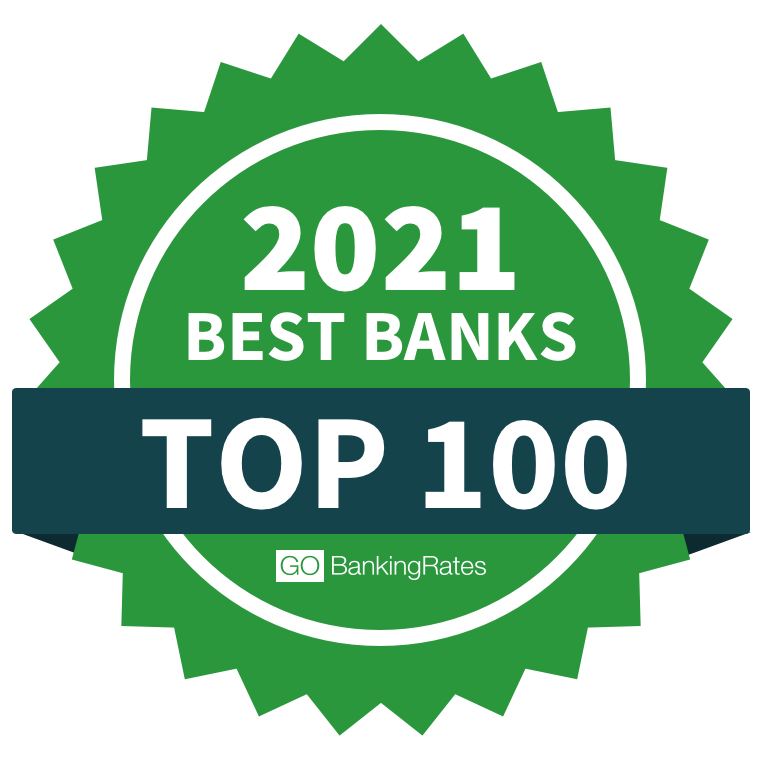 GOBankingRates Score
Our Take:
Arvest Bank is a real bank that provides a wide range of accounts for customers in its Midwestern and Southern service areas, but its appeal might be limited beyond that.
Fees
Mobile App
Breadth of Products
Account Minimums
How did we calculate this?
Pros
Five types of checking accounts

Business, loan and investment options

Full-service banking in a regional package
Cons
Limited fee-free ATM access for customers

Branches in four states only

High-fee accounts with no waivers
Our Take
Arvest Bank provides a wide range of accounts for customers in its Midwestern and Southern service areas, but its appeal might be limited beyond that.
About Arvest Bank
Arvest Bank has grown by way of purchasing independent banks and bringing them all under the Arvest umbrella. The first bank in the group was the Bank of Bentonville, serving northwest Arkansas when purchased in 1961.
Since then, the bank has grown to consist of 14 locally managed institutions with 270 locations and $20 billion in assets. Arvest offers a wide variety of personal accounts, including checking and savings accounts, CDs and money market accounts, in addition to loans and mortgages, investments and business accounts.
Arvest Bank Products
One of Arvest Bank's main strengths is in the range of products that it offers.
Products
Details

Savings Account

Small, waivable monthly fee

Under-18 account available

Money Market Account

$100 minimum opening deposit

Higher APYs than savings account available

CD Accounts

Terms from 31 days to five years

$1,000 minimum opening deposit

Checking Accounts

Five types of checking accounts available

Fee-free and high-service accounts available

IRAs

Traditional, Roth, SIMPLE and SEP IRAs available

Investment Options

Managed accounts, ETFs, mutual funds, annuities, insurance, estate planning, financial advisors

Loans

Home loans, auto loans, personal loans, credit cards

Business Accounts

Business loans, SBA lending, credit cards, equipment finance, international lending
Arvest Bank Savings Account Review
Arvest Bank offers one primary savings account, but it also offers the Cool Blue Savings account for those under age 18.
Features
Unlimited deposits

Interest-bearing

$2 monthly fee for basic savings, waivable

No monthly fee for Cool Blue Savings
Pros
Premium interest rates with qualifying checking accounts

Debit card when combined with checking account relationship
Cons
Minimum daily balance of $100 or average daily balance of $500 to avoid fee on basic savings account

Standard 0.05% APY is only average
Arvest Bank Money Market Account Review
Arvest offers a single money market account. As with the savings account, higher rates can be earned in conjunction with a qualifying checking account.
Features
Free first order of checks in conjunction with a qualifying checking account

Unlimited Arvest ATM withdrawals in conjunction with a qualifying checking account

Tiered interest rates ranging from 0.05% APY to 0.20% APY for balances of at least $5 million

Unlimited deposits

Up to six penalty-free withdrawals per month

Itemized monthly statement

$100 minimum to open

$10 monthly service fee, waivable with a minimum balance
Pros
Higher APYs than savings accounts with higher balances
Cons
High balance of $2,500 required to waive the monthly fee
Arvest Bank CD Accounts Review
Arvest offers CDs with fixed rates of varying maturities, which it also dubs Time Accounts.
Features
Pros
Interest distribution options available

Larger deposits can earn higher rates
Cons
Arvest Bank Checking Accounts Review
Arvest Bank's checking account lineup is its most diverse, with five options: Free Blue, Basic Blue, myBlue, Arvest Club and Preferred Club.
Features
Multiple account options to meet the needs of various customers

Information line is available 24 hours a day

Unique benefits not found in most checking accounts, such as family AD&D protection
Pros
A wide variety of accounts offer enhanced benefits, such as higher overdraft protection with the Arvest Club and Preferred Club accounts

Free Blue has no monthly fee, unlimited check writing and $400 in overdraft protection
Cons
Monthly fees of $3 for Basic Blue,

$6 for myBlue and $12 for Arvest Blue accounts cannot be waived

High $18 fee on Preferred Club account requires high balances to waive the fee, such as $20,000 in deposits or $100,000 in mortgage loans
Banking Experience
Arvest Bank has a limited physical footprint, but it does have ample mobile capabilities for customers outside of its immediate service area.
Physical Branch Locations
Arvest Bank has more than 270 locations across Arkansas, Missouri, Kansas and Oklahoma.
Mobile and Digital Experience
Arvest Bank gets high marks when it comes to its mobile apps. Users on Google Play give the app 4.7 out of five stars, while users on the App Store rank it even higher, bestowing 4.9 stars.
Features available on the mobile apps include:
Log in via Touch ID, Face ID or a four-digit passcode

See account balances without logging in via Quick View

Schedule and pay bills

Deposit checks

Transfer funds

Search account transactions

Lock or unlock your debit or credit card

Send and receive personal payments between friends with Zelle

Get push notifications for account activity

Set up overdraft protection options

Customize your app

Secure messaging center

ATM and branch locator

View and print electronic statements
Mobile deposits are limited to $2,500 daily and $10,000 over a rolling 30-day period.
How To Open an Account
You can open an Arvest Bank account online in about 10 to 15 minutes. You'll need the following information to open an account:
Government-issued identification, such as a driver's license

Social Security Number

U.S. citizenship or resident alien status

Account information for accounts that you would like to close and transfer to Arvest Bank
You'll also need funding information for your accounts, such as your account number and routing number. You also can mail in a check or make a deposit at a branch.
Customer Service
You can reach Arvest Bank customer service at 866-952-9523. Customer service hours are Monday through Friday from 7 a.m. to 8 p.m. CST, and on Saturdays from 8 a.m. to 5 p.m. CST.
Key Information

Customer Service: 866-952-9523

Routing Number: 082900872
Arvest Bank Fees
Fees are a mixed bag at Arvest Bank. Some of the bank's basic accounts have monthly fees that cannot be waived, which is a drawback compared with competitors. However, other fees at the bank, such as the $17 fee for insufficient funds, are low relative to those at other institutions.
Here are the most prominent fees at Arvest:
| Type | Amount |
| --- | --- |
| Withdrawals over six per month for savings accounts | $5 |
| Stop payment | $30 |
| Non-network ATM transactions | $2 |
| Cashier's check | $8 |
| Outbound wire transfer, domestic | $20-$25 |
| Outbound wire transfer, international | $40-$60 |
| Fax, long-distance | $5 |
| Fax, international | $25 |
| Dormant account | $5; 365 days for checking, 730 days for savings and money market |
The outbound wire transfer fees at Arvest Bank, especially for international transactions, are quite high, as are the fees for stop payments and cashier's checks. Fees for faxes are also unusual and expensive. The $2 non-network ATM fee is not exorbitant, but it might be triggered relatively frequently since the Arvest Bank ATM network is geographically limited.
Arvest Bank vs. Competitors
Arvest has a limited reach but still competes with both regional and online banks.
| Bank | Best For |
| --- | --- |
| Arvest Bank | Regional powerhouse in terms of account breadth |
| Ally Bank | No-fee, high-APY accounts |
| Regions Bank | Rewards programs |
| Bank OZK | Money market account options |
Arvest Bank vs. Ally Bank
Ally Bank offers several no-fee, high-yield accounts, such as its no-fee savings account currently paying a 0.50% APY. However, Ally Bank doesn't have any branches. Although Arvest bank is limited to a four-state service area, it offers 270 branches vs. the zero offered by Ally. Although Arvest Bank's APYs are low, its rates still exceed most APYs at Chase Bank, particularly when it comes to CDs.
Arvest Bank vs. Regions Bank
Regions Bank, as the name suggests, is a regional bank like Arvest Bank. Regions offers some attractive rewards programs, such as Cashback Rewards for purchases at select merchants and a Relationship Rewards program attached to its credit card products. Although Arvest Bank doesn't offer the highest APYs, it stands above Regions, which offers just a 0.01% APY on its savings account.
Arvest Bank vs. Bank OZK
Bank OZK, also known as Bank of the Ozarks, offers four money market accounts vs. the sole option available at Arvest Bank. The interest-bearing checking account at Arvest Bank, the Preferred Club account, requires just a $50 minimum to open the account as opposed to the $1,000 minimum required for the interest-bearing checking account at Bank OZK dubbed MaxYield Checking.
Final Take
Arvest Bank offers a relatively wide range of accounts to its customers, particularly in terms of checking accounts. However, the bank has a limited geographical range, serving just four states. This wouldn't be as problematic if the bank had a vast, fee-free ATM network, but outside of the bank's own machines, it charges $2 per transaction.
For those who reside in the bank's primary service area, however, there are features to like. Arvest offers a diverse enough product line to make it a one-stop shop for customers who have a variety of banking needs. It also offers additional benefits, including higher interest rates, for customers who combine qualifying checking accounts with savings and money market accounts.
The bottom line is that for customers in Missouri, Kansas, Arkansas and Oklahoma, Arvest Bank provides most of the accounts and services that are desired in a bank. The bank can get expensive, however, with certain account fees that can't be waived and the out-of-network ATM fees.
Editor's Favorite

Arvest Bank provides customers with five types of checking accounts and everything from CDs and money markets to checking, savings, credit cards, loans, investment and business accounts.
Arvest Bank FAQ
Although the basic idea behind a checking account can be simple to understand, there are still many common questions surrounding them, in part because there are so many different kinds. Here are the answers to some of the most frequently asked questions regarding checking accounts.
Is Arvest Bank owned by Walmart?

Arvest Bank is not owned by Walmart, but it is controlled by the descendants of Sam Walton, the founder of Walmart. Sam Walton's son, Jim Walton, is the chairman of Arvest Bank.

Does Arvest Bank have free checking?

Arvest Bank has five checking accounts, one of which, Free Blue, is completely fee-free. Fees can be waived for some of the other checking accounts.

How long does it take for a check to clear Arvest?
Can you deposit money into an Arvest ATM?

Yes, you can deposit cash or checks into an Arvest ATM.

Does Arvest offer free money for signing up for an account?

You can earn a $50 Visa Reward Card with Arvest ReferLive each time you refer a friend who opens and uses a new, qualified Arvest personal checking account. Your friend will receive the same bonus.
Rates are subject to change; unless otherwise noted, rates are updated periodically. All other information on accounts is accurate as of Jan. 24, 2021.
This content is not provided by Arvest Bank. Any opinions, analyses, reviews or recommendations expressed in this article are those of the author alone and have not been reviewed, approved or otherwise endorsed by Arvest Bank.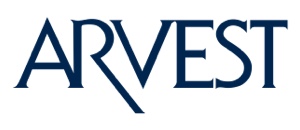 Take Advantage of our Best Offer(s)