Arvest Bank Review: No. 1 Regional Bank Offers Diverse Checking Options and More
GOBankingRates Score
Quick Take:
Arvest Bank provides a wide range of accounts for customers in its Midwestern and Southern service areas.

Arvest ranks 

No. 1 among regional banks

 in GOBankingRates' Best Banks of 2023 rankings.
Checking Accounts
Savings Account
CD Accounts
Banking Experience
How did we calculate this?
Pros
Large selection of checking accounts

 

Business, loan and investment options

Full-service banking in a regional package
Cons
Limited fee-free ATM access for customers

Branches in just four states

High-fee accounts with no waivers
Arvest Bank Overview
Based in Lowell, Arkansas, Arvest Bank got its start in 1961 with the purchase of the Bank of Bentonville and its $3.5 million in deposits. Arvest has grown by acquiring other independent banks in both its home state and neighboring states such as Missouri, Oklahoma and Kansas.
Today, Arvest has more than 200 locations that are part of 14 locally managed banks in more than 110 communities, with more than $26 billion in assets. Arvest offers a wide variety of products, including checking and savings accounts, CDs, money market accounts, loans, mortgages, investments and business accounts. Arvest Bank ranks No. 1 among regional banks in GOBankingRates' Best Banks of 2023 rankings.
Key Features
Checking Accounts
Arvest Bank's checking account lineup is its most diverse, with six options: Free Blue, Basic Blue, myBlue, Arvest Club, Preferred Club and Arvest Bright Solutions Banking, which is a checkless account.
A $50 initial deposit is required to open Free Blue, Basic Blue, myBlue, Arvest Club and Preferred Club accounts. A $25 minimum deposit is required to open an Arvest Bright Solutions account. 
Free Blue is the only checking account without a monthly service fee, but you have to enroll in eStatements. The other monthly fees are $3 for Basic Blue, $6 for myBlue, $12 for Arvest Club and either $5 or $7 for Arvest Bright Solutions Banking (the lower fee comes with eStatement enrollment). None of these can be waived.  
Preferred Club has an $18 fee that can be waived if you meet certain requirements, such as keeping $20,000 in deposits or consumer loan balances.
The Preferred Club checking account is the only one that pays interest, at an annual percentage yield of 0.05%. 
Savings Account
Arvest Bank offers one regular savings account as well as the Cool Blue Savings account for customers under age 18 and a money market account.  
The regular account has a $100 minimum to open and a $2 monthly service charge, which can be waived with a $100 minimum daily balance. Balances of at least $100 earn APY.
Cool Blue Savings has a $50 minimum opening deposit and no monthly fee.
Arvest's money market account has a $100 minimum to open and a $10 monthly service charge that can be waived by keeping a minimum daily balance of $2,500. This account features tiered interest rates, compounded and credited monthly. Account holders get up to six penalty-free withdrawals per month. 
CD Accounts
Arvest offers CDs with fixed rates and a choice of six-month, 12-month and 24-month terms. The minimum to open a standard CD is $1,000. Penalties for early withdrawal may apply. 
CDs at Arvest have tiered interest rates, with longer terms and larger deposits earning the higher rates. For six-month CDs, the APY ranges from 1.71% for balances of less than $10,000 to 1.81% for balances of $95,000 and up. For one-year CDs, the APY range goes from 2.22% for balances of less than $10,000 to 2.32% for balances of $95,000 and up. For two-year CDs, the APY ranges from 2.47% to 2.57%. 
Banking Experience
Account features are an important consideration when selecting a bank, but the overall banking experience is important, too. The following information will given you a sense of what it's like to bank with Arvest.
Fees
In addition to monthly maintenance fees, Arvest charges on many of its deposit accounts, there are additional fees you should be aware of. Out-of-network ATM transactions and balance inquiries are $2.50 each. An ATM and debit card replacement that regional banks like Capital One provide for free is $7.50 at Arvest, and you'll pay a whopping $60 for expedited replacement. Arvest also charges $10 for automatic transfers to or from an external bank, making it expensive to link accounts. In addition, you'll pay $0.50 to pay a bill online from some accounts, and statements showing current activity are $4 each.
Mobile App
Arvest Bank gets pretty high marks when it comes to its mobile app. Users on Google Play give the app 4.4 out of 5 stars, while users on the App Store rank it even higher, bestowing 4.9 stars. You can handle numerous bank activities on the app, including scheduling and paying bills, depositing checks, transferring funds, searching account transactions and locating branches and ATMs. The app also lets you apply for loans, lock your debit or ATM card in the event it's lost or stolen, and pay family and friends through Zelle.
Customer Service
Arvest gives you several ways to get assistance when you have a question or problem or simply need more information about the bank and its accounts. For example, you can schedule an appointment to speak with a local banker by phone, or, through the mobile app, take advantage of Arvest Banker Connect for personalized financial advice and help with your banking needs.
The number for general customer service is 866-952-9523, and the 24/7 account information line is 800-601-8655. Arvest also has lines for online banking technical support and mortgage loan servicing. Alternatively, you can email Arvest with general questions using an online form. For account-specific questions, you can contact customer service from within online banking once you've logged in.
Comparable Regional Banking Options
As a regional bank, Arvest has a limited geographic reach. Here's how it stacks up against other regional banks.
Regions Bank
As its name suggests, Regions Bank is a regional bank like Arvest Bank, operating in the South and Midwest. Regions offers some attractive rewards through its Regions Cashback Rewards program for purchases at select merchants and a Relationship Rewards program attached to its credit card products. Although Arvest Bank doesn't offer the highest APYs, it stands above Regions, which does not disclose rates on its website. 
Bank OZK
Arvest has a big edge over Bank OZK, another Arkanas-based bank, in terms of transparency and mobile banking. Bank OZK's website makes it all but impossible to find APYs on savings and CD accounts, and its mobile app has a poor 3.1 rating on Google Play. 
Final Take
Arvest Bank offers a wide range of accounts to its customers, and savings accounts and CDs earn decent rates. But the bank has a limited geographic reach, serving just four states, and it charges $2.50 for ATM transactions made on out-of-network machines. As a result, customers who prefer to bank at local branches and rarely withdraw cash from ATMs are most likely to enjoy banking here.
FAQ
Here are the answers to some of the most frequently asked questions about Arvest.
Is Arvest a real bank?

Yes. Arvest is a real bank with over $26 billion in assets.

Is Arvest Bank a good bank?

Yes. GOBankingRates named Arvest Bank the best regional bank in its Best Banks of 2023 rankings.

Is Arvest Bank Safe?

Yes. Arvest Bank is an FDIC member, which means deposits are insured up to $250,000 per depositor.

Is Arvest Bank owned by Walmart?

Arvest Bank is not owned by Walmart, but it is controlled by the descendants of Sam Walton, the founder of Walmart. Sam Walton's son, Jim Walton, is the chairman of Arvest Bank. 

Does Arvest Bank have free checking?

Free Blue is a completely fee-free checking account. Fees can be waived for some of the other checking accounts. 

How long does it take for a check to clear Arvest?
Can you deposit money into an Arvest ATM?

Yes, you can deposit cash or checks into an Arvest ATM. 

Does Arvest offer free money for signing up for an account?

You can earn a $50 Visa Reward Card with Arvest ReferLive each time you refer a friend who opens and uses a new, qualified Arvest personal checking account -- up to $250 in total rewards.

 

Your friend will receive the same bonus. 
John Csiszar and Daria Uhlig contributed to the reporting for this article.
Editorial Note: This content is not provided by any entity covered in this article. Any opinions, analyses, reviews, ratings or recommendations expressed in this article are those of the author alone and have not been reviewed, approved or otherwise endorsed by any entity named in this article.
To discover the Best Regional Banks, GOBankingRates looked at the top regional institutions (excluding credit unions, online banks and neobanks) with under $100 billion in total assets. To determine rankings, GOBankingRates looked at the following factors: (1) checking product minimum deposit; (2) monthly checking fee ratio (percentage based on the minimum to avoid the fee compared to the monthly fee itself); (3) savings product minimum deposit; (4) savings product APY; (5) Bauer rating (out of 5 stars); (6) products/services offered (auto loans, mortgage loans, credit cards, investment services and insurance); and (7) the average mobile app rating between the Android and Apple app stores. All factors were then scored and combined, with the lowest score being best. Factors (1) and (3) were weighted 0.5 times, factor (4) was weighted 2.5 times, and factor (6) was weighted 1.5 times.
Rates are subject to change. Information on accounts is accurate as of Dec. 12, 2022.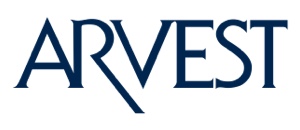 Take Advantage of our Best Offer(s)