Atlantic Union Bank Review: A Full-Service Bank Worth a Look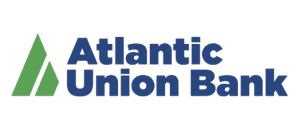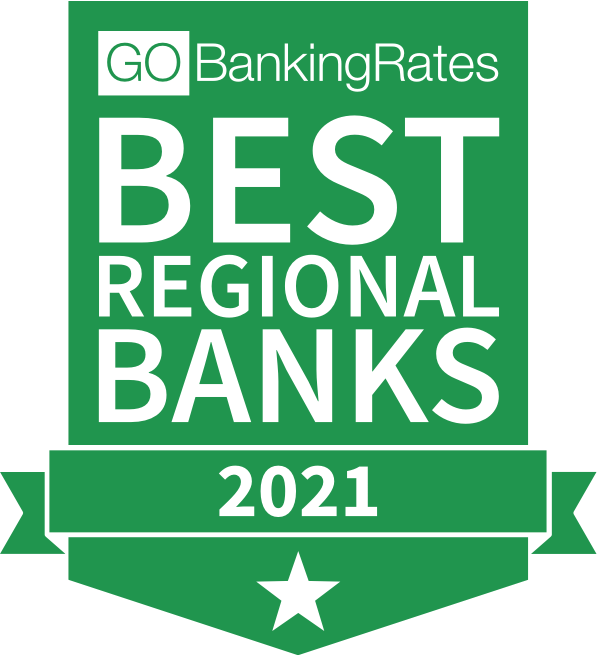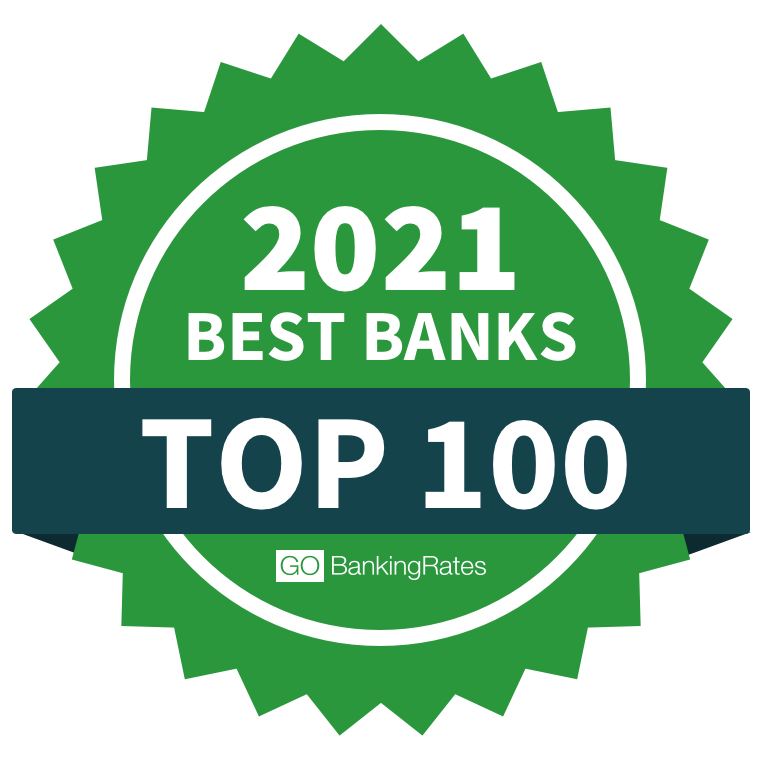 GOBankingRates Score
Our Take:
Even though Atlantic Union Bank's physical locations are limited, it's worth considering banking there if you live in Virginia or certain parts of Maryland or North Carolina. The bank offers a full suite of products and services, including checking accounts with no fees. 
Plus, you can get in touch with customer service on Saturday, which isn't always the case with smaller banks. 
Here's a look at the bank's overall pros and cons.
Breadth of Products
Opening Deposit Requirements
Accessibility and Ease of Use
Customer Service
How did we calculate this?
Pros
Offers a variety of personal, business and commercial banking account options and services
Both in-branch and online banking available
Low opening deposits on checking and savings accounts
Cons
More competitive rates on deposit accounts available elsewhere
Limited number of locations
About Atlantic Union Bank
Atlantic Union Bank began as a modest, rural financial institution in Virginia with only $2,500. Today, the bank — headquartered in Richmond, Virginia — has 135 branches that are located throughout the state, as well as in portions of Maryland and North Carolina. In addition, GOBankingRates named Atlantic Union Bank one of the Best Regional Banks of 2021 in its annual Best Banks rankings.
If you're looking for a full-service bank with both in-person and online banking capabilities, Atlantic Union Bank may be the perfect choice. Explore what the bank has to offer to find out more.
Atlantic Union Products
Atlantic Union Bank has a variety of accounts to choose from, including checking, savings, money market and certificates of deposit. Here's a quick look at what each type of account has to offer.
Product
Key Details
Checking Accounts

Interest-earning accounts available
$25 minimum opening deposit
No monthly maintenance fees on some accounts.
Free customized debit card with all accounts

Savings Accounts

0.01% APY savings rate across all accounts
$25 minimum opening deposit required for Personal Savings and Loyalty Savings, $10 for Deluxe Savings Club
Deluxe Savings Club helps you save for holiday purchases and pays out in October

Money Market Account

Rates from 0.01% APY to 0.04% APY
$500 minimum opening deposit required
$12 monthly service fee waived with minimum daily balance of $2,500

CDs

Three-month to five-year terms available
Money grows at fixed rate
$1,000 minimum opening deposit
Atlantic Union also offers credit cards; personal, auto and recreational vehicle loans; mortgage and home equity loans; and land and lot loans.
Atlantic Union Bank Checking Account
Atlantic Union offers an array of personal checking accounts, including its ThankU Checking, which is designed for first responders, health personnel, teachers and members of the military. Here's more about the bank's checking accounts:
Features
Free online and mobile banking
Free Design Mine debit card
Discounts on personal loans
Free identity theft resolution services with a 

qualified monthly direct deposit
Pros
Most checking options are interest-bearing
No monthly service fee for Free Checking or ThankU Checking
Each checking account includes an installment loan discount of 0.25% to 0.35% with autodraft payment
Cons
Atlantic Union Bank Savings Account
Atlantic Union offers three savings accounts, depending on your needs. If your savings goals include creating a fund for holiday shopping, the bank's Deluxe Savings Club account has you covered. Here are the details:
Features
Both Personal Savings and Loyalty Savings require a $25 minimum opening deposit, while the Deluxe Savings Club account requires an opening deposit of just $10.
Waive monthly maintenance fees by maintaining a $300 daily balance for Personal Savings and Loyalty Savings.
Deposit checks from anywhere when you download the mobile banking app.
Pros 
Low minimum daily balance required to avoid service fees.
Tiered rate offered on Loyalty Savings account.
Cons
You can find more competitive interest rates at other banks, such as those offered by Discover and Ally.
Atlantic Union Bank Money Market Account
Atlantic Union offers two money market accounts for your consideration: Money Market and Loyalty Money Market. The Loyalty Money Market account offers exclusive tiered rates for loyal customers, from 0.02% APY to 0.10% APY. Here's more:
Features
Tiered rates
Options to waive monthly service charge
Free online and mobile banking
Pros
Possibility to waive the monthly service fee by maintaining a $2,500 minimum daily balance
Higher balances mean higher rates
Cons
$500 minimum opening deposit
Atlantic Union Bank CD Account
Certificates of deposit are a good alternative to a traditional savings account because you can earn a much higher interest rate. Plus, Atlantic Union offers a variety of terms on its CDs, including one that lasts just three months.
Features
Terms vary from three months to five years
FDIC insured and a guaranteed return without risk
Pros
Money grows at a fixed rate
Loyalty customers can earn even better rates
Cons
More competitive rates may be found elsewhere.
Banking Experience
Atlantic Union operates 135 branch locations — mostly in Virginia — and approximately 155 ATMs. You can initiate online bill payments, deposit checks and manage your accounts with the bank's mobile app. Here's more about banking at Atlantic Union:
Customer Service
Atlantic Union offers various ways to get in touch with a representative if you need assistance with your accounts or other banking services:
 Phone: Call 800-990-4828 to reach a customer service representative. Hours are 7 a.m. to 8 p.m. ET on weekdays, 7 a.m. to 5 p.m. ET on Saturdays.
Live Chat: Click on the blue "Live Chat' button on the right side of your screen on your PC or mobile app.
Email: Contact customeradvocate@atlanticunionbank.com if you need help with something other than opening an account or routine servicing requests.
Accessibility and Ease of Use
Atlantic Union Bank offers its customers a variety of ways to bank. Here's what you need to know:
Mobile and Digital Experience
Once you're enrolled in online banking, you can download the Atlantic Union Bank app and log in with your Atlantic Union online username and password. The app is available for both Apple and Android smartphones. Atlantic Union's app has a rating of 4.7 out of 5 in the App Store, and its Google Play app rating is comparable.
How To Open an Atlantic Union Bank Account
Opening an Atlantic Union bank account is simple. Go to the bank's website, and choose the type of account you'd like to open. Click on the green "Apply Now" button and follow the prompts. Here are some qualifications to apply.
Be a resident of Virginia, Maryland or North Carolina
Be at least 18 years old
Have a Social Security number and a government-issued ID
Have access to your personal email
Key Information

Customer Service: 800-990-4828 

Routing Number: 051403164  
Atlantic Union Bank Fees
As with other banks, Atlantic Union does charge fees. Here's a quick look at what you can expect.
Monthly maintenance fees: $0 to $25, depending on type of account
Overdraft fees: $38 per item
Wire transfer fees: $15 to $50, depending on type of wire transfer
Atlantic Union's fees are similar to what many other banks charge, although the $38 overdraft fee is a bit higher. However, account holders can choose to meet minimum balance requirements to avoid monthly maintenance fees.
Atlantic Union vs. Other Banks' Fees
Bank
Monthly Maintenance Fees
Overdraft Fees
Atlantic Union
$0 to $25
$38
Bank of America
$4.95 to $25
$35
Wells Fargo
$5 to $30
$35
Truist
$0 to $30
$36
Atlantic Union Bank vs. Competitors
Atlantic Union vs. Bank of America
Bank of America offers a lower overdraft fee than Atlantic Union Bank — $35 versus $38. But Atlantic Union beats Bank of America's monthly maintenance fees. Atlantic Union's start at $0, and Bank of America's start at $4.95.
Atlantic Union vs. Wells Fargo
Wells Fargo's overdraft fee is $35, which beats out Atlantic Union's fee of $38. However, Atlantic Union Bank only charges a maximum monthly maintenance fee of $25, compared to Wells Fargo's maximum fee of $30.
Atlantic Union vs. Truist
Truist also beats Atlantic Union when it comes to maximum overdraft fees — $36 versus $38. But Atlantic Union beats Truist's highest monthly maintenance fee: $25 versus $30.
Final Take
If you're looking for a bank that offers just about any banking product or service you may need and low minimum opening deposits, consider Atlantic Union.  The bank's monthly maintenance fees are lower than those of some of the largest banks in the U.S., and the bank offers account holders the opportunity to waive fees by maintaining an average minimum daily collected balance. Plus, if you need to talk to a bank representative on Saturday, Atlantic Union will answer the phone.
Editor's Favorite

Atlantic Union has lower monthly maintenance fees than some of the biggest banks, which can keep more money in your bank account. The bank also offers low minimum opening deposits of $25 on its checking and savings accounts and has a variety of customer service options, included automated telephone banking.
FAQ
Now that you know more about Atlantic Union Bank's products and services, here are the answers to some of the bank's more commonly asked questions.
Is Atlantic Union Bank FDIC-insured?

Yes, the bank is insured by the Federal Deposit Insurance Corp., up to $250,000 per depositor and per ownership category.

Does Atlantic Union Bank use Zelle?

Yes. You can find 

Zelle

 in the Atlantic Union Bank app or when you use online banking on your computer.

How many branches does Atlantic Union Bank have?

The bank has 135 branches across Virginia and in parts of Maryland and North Carolina.

Does Atlantic Union Bank offer free money for signing up for an account?

The bank currently is not offering any 

promotions

. However, the bank does offer promotions from time to time, so check back.
Rates are subject to change. Information on accounts is accurate as of 12/17/2020.
This content is not provided by Atlantic Union Bank. Any opinions, analyses, reviews or recommendations expressed in this article are those of the author alone and have not been reviewed, approved or otherwise endorsed by Atlantic Union Bank.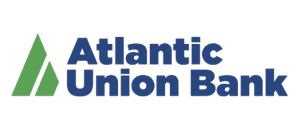 Take Advantage of our Best Offer(s)