Bank of Oklahoma Review: Strong Mobile Banking Experience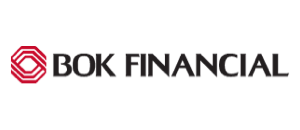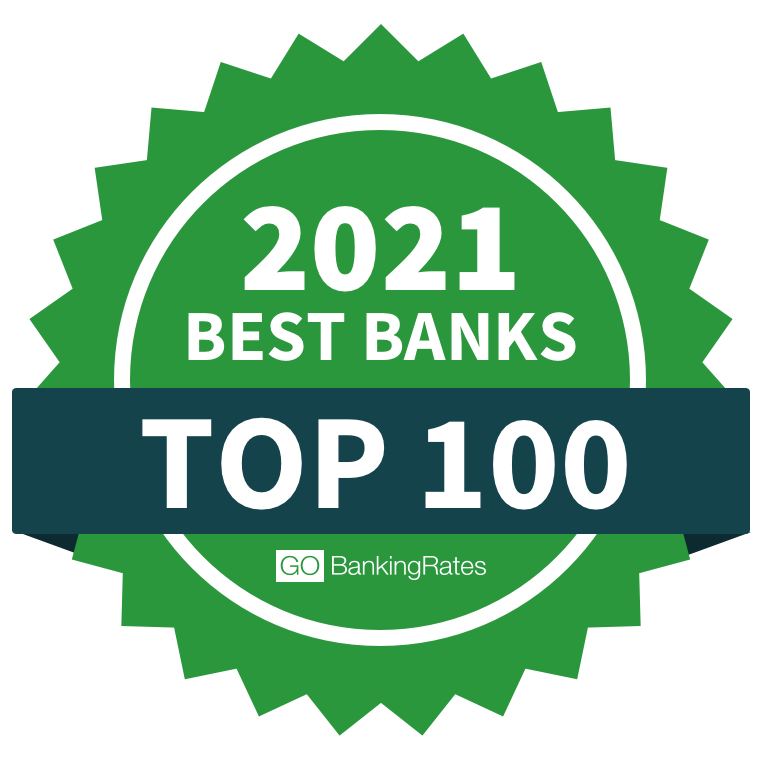 GOBankingRates Score
Our Take:
The 
Bank of Oklahoma provides a wide variety of banking products to its customers. A robust digital banking presence enhances the experience. 
Rates
Fees
Banking Products
Digital Experience
How did we calculate this?
As you evaluate banks before opening an account, it's worth weighing the benefits and the disadvantages.
Pros
Free checking available

Wide variety of banking products with a $50 minimum opening deposit

24/7 check deposit available through Mobile Banking app
Cons
Better APY rates could be available elsewhere
About Bank of Oklahoma
Bank of Oklahoma is part of BOK Financial, and is a top 30 U.S.-based bank in terms of assets. The bank was founded in 1910 in Tulsa, Oklahoma, as a regional bank to serve the energy industry and has grown to more than $45 billion in assets.
Bank of Oklahoma Banking Products
| Product | Details |
| --- | --- |
| Checking Accounts | Full-service checking account with no monthly fees |
| Savings Accounts | Low minimum opening deposit |
| Money Market Accounts | Low fee if the balance falls below the minimum requirement |
| CD Accounts | Earn a rate increase when linked to qualifying checking account |
Bank of Oklahoma Checking Accounts
The Bank of Oklahoma offers multiple checking accounts. Free Checking is the bank's basic checking account, and there are no monthly maintenance fees. The bank also offers Select Checking and Premier Checking accounts that offer interest and other benefits, but with monthly fees. Finally, Bank of Oklahoma also has a Free Student Checking account as well as Opportunity Banking to give some customers who have had past financial challenges a fresh start.
Features
$50 minimum opening deposit

No monthly maintenance fees for Free and Student accounts

Online Banking and Mobile Banking available

Free access to more than 450 ATMs across the state
Pros
No fees for some accounts
Perks such as free checks and free wire transfers available with some accounts
Higher interest paid on some savings products with a qualifying checking accoun
Cons
High balances required to waive monthly maintenance fees on Select Checking and Interest Checking
Bank of Oklahoma Savings Accounts
Bank of Oklahoma offers a Personal Savings and a Youth Savings account. Each one can be opened with a $50 minimum deposit.
Features
Interest earning
Eligible for

QuickSave, an automatic savings program
Pros
Interest paid monthly

Low minimum balance requirements

Interest-bearing accounts
Cons
$5 monthly fee for Personal Savings, though there are ways to avoid it
Bank of Oklahoma Money Market Accounts
The bank offers two types of money market accounts. You only need $50 to open the Personal Money Market account at the Bank of Oklahoma, which makes it accessible for the average customer. The Premier Money Market Account offers greater incentives the greater your balance grows in the account.
Features
Check-writing privileges
Access to more than 450 free ATMs
Interest paid monthly
APY varies between 0.03% for balances between $0 to $9, 999, and up to 0.06% on balances $250, 000 and over
Pros
Access to Online Banking
Eligible to sign up for QuickSave
No limit on number of ATM transactions
Cons
Interest rate of 0.03% APY on all balances for the Personal Money Market Account, which is lower than the national average of 0.06%
$7.95 monthly service charge if average daily balance falls below

$10,000 on the Personal Money Market Account
Bank of Oklahoma CD Accounts
The Bank of Oklahoma provides a lot of options when it comes to opening a CD account, with terms ranging from seven days to seven years. The bank also offers higher rates on certain promotional accounts.
Features
$1,000 minimum opening deposit for Standard CD

Term lengths ranging from seven days to seven years

Fixed rate with compounding interest
Pros
No monthly maintenance fee
Variety of CD rates, between 0.05% to 0.15% APY
No penalty for early withdrawal on one account

Premier Checking

account holders an additional 0.10% higher APY rate
Cons
Highest APY rates require seven-year term and a $100,000 minimum balance.
Promo CD accounts require $5,000 minimum deposit
Banking Experience
With low fees and low minimum deposit requirements, Bank of Oklahoma is a good option for the average banking customer. The accounts are accessible for most people, and the savings accounts and CDs allow for interest. However, the rates are lower than what many online banks offer.
Mobile and Digital Experience
The Bank of Oklahoma provides a robust digital banking experience. Customers can use online banking to pay their bills, and all payments will arrive within two to four business days. And the bank even provides Overpay Prevention to safeguard customers against accidentally sending the wrong payment amount.
Through mobile banking, customers can use their Android or iOS devices to deposit checks and monitor their accounts. Once you sign up, you can set up alerts so you'll always be aware of account activity. On Google Play, users rate the app with 3.9 stars out of five. At the App Store, it has 4.9 stars.
How To Open an Account
The Bank of Oklahoma makes it easy to open a new account online. To sign up, you'll need to be a U.S. citizen and have the following information on hand:
Home address (P.O. boxes aren't accepted)

Birthdate

Social Security Number

Existing card or account information to fund new account
However, if you aren't an existing customer, you must live in one of the following states to sign up online: Oklahoma, Texas, New Mexico, Colorado, Arizona, Kansas, Arkansas or Missouri. If you live in another state, you'll need to contact the bank directly at 877-607-0538. When reaching out to customer service, assistance is available Monday-Friday from 7 a.m. to 9 p.m. CST, as well as Saturday from 8 a.m. to 5 p.m. CST.
Key Information

Customer Service

Tulsa: 918-588-6010

Oklahoma City: 405-272-2548

All other areas: 800-234-6181

Routing Number: 103900036

Bank Hours: See Bank of Oklahoma's Hours

Promotions: See Newest Bank of Oklahoma Promos and Bonuses
Bank of Oklahoma Fees
When you open an account at the Bank of Oklahoma, there are certain fees you can anticipate. However, you can avoid overdraft fees by signing up for overdraft protection. Some fees can be waived as well, if the customer meets certain requirements such as maintaining the minimum balance in any combination of accounts.
Type
Amount

Monthly maintenance fees

-No monthly fee for basic checking
-Select Checking: $15 fee; can be waived
-Premier Checking: $25; can be waived
-$5 per month for Personal Savings; can be waived
-$7.95 for the Personal Money Market Account if the balance falls below $1,000


-$15 for the Premier Money Market Account if the balance falls below $10,000

Overdraft fees

$32.50

Stop payment fee

$32.50 each

Domestic wire transfer fees

$12 per incoming transfer, $25 per outgoing transfer
Bank of Oklahoma vs. Competitors
Let's see how the bank stacks up against some of its biggest competitors.
| Bank | Best For |
| --- | --- |
| Bank of Oklahoma | Robust mobile banking features |
| Arvest Bank | Wide range of accounts and low fees |
| BancFirst | Choice of numerous savings products |
| MidFirst Bank | Send money to friends and family with Zelle payments |
Bank of Oklahoma vs. Arvest Bank
Arvest Bank offers a variety of accounts with low fees and reasonable opening deposit minimums. But the Bank of Oklahoma offers better maximum rates on its CDs.
Bank of Oklahoma vs. BancFirst
BancFirst offers a certificate of deposit account with a $1,000 minimum opening balance. But with the Bank of Oklahoma, customers have better choices of account terms, including one as short as seven days.
Bank of Oklahoma vs. MidFirst Bank
MidFirst makes it easy to transfer money, monitor your account, and even withdraw cash using the bank's app or through Zelle. Bank of Oklahoma's app has a slightly better rating on the App Store.
Final Take
The Bank of Oklahoma is a great option for anyone looking for minimal fees and low minimum initial deposits. And you can set up your account within five minutes using the bank's online form.
Editor's Favorite

The Bank of Oklahoma's online banking and mobile banking make it easy to bank on the go. There are also a wide variety of banking products to choose from. Bank of Oklahoma also invests numerous resources, both financial and non-financial, to improving the quality of life for those in their community.
Bank of Oklahoma FAQ
Here are the answers to some commonly asked questions about Bank of Oklahoma.
Can I view my account transaction history online?

Yes; you can view up to 18 months of account transaction history

.

Does the Bank of Oklahoma offer overdraft protection?

Yes; you can contact the bank to set up an account overdraft protection plan

.

How do I sign up for mobile banking?

To set up mobile banking, you'll need to be able to access the bank's website

. You'll also need to have the following information on hand

:

-Your account number

-Your debit card and PIN

-Social Security Number

-Email address

Once you've logged in and verified your identity, the bank will text you a verification code

. From there, you can start using mobile banking

.

Does Bank of Oklahoma offer free money for signing up for an account?

Not at the moment, but in the fall, the bank had a promotion where customers could earn up to $250 for setting up a checking and savings account through BOK Financial. It's possible the bank could offer similar promotions in the future.
Rates are subject to change. Information on accounts is accurate as of Jan. 29, 2021.
This content is not provided by Bank of Oklahoma. Any opinions, analyses, reviews or recommendations expressed in this article are those of the author alone and have not been reviewed, approved or otherwise endorsed by Bank of Oklahoma.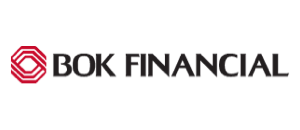 Take Advantage of our Best Offer(s)