BMO Harris Bank Review: Full-Service, Solid Selection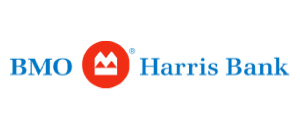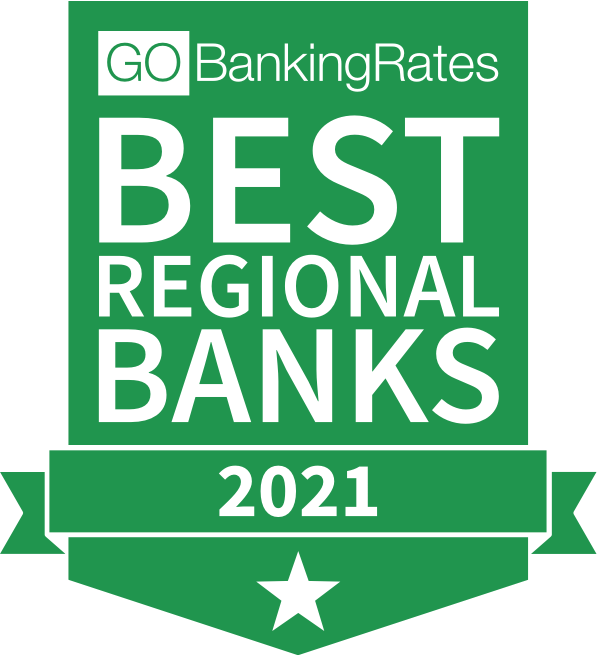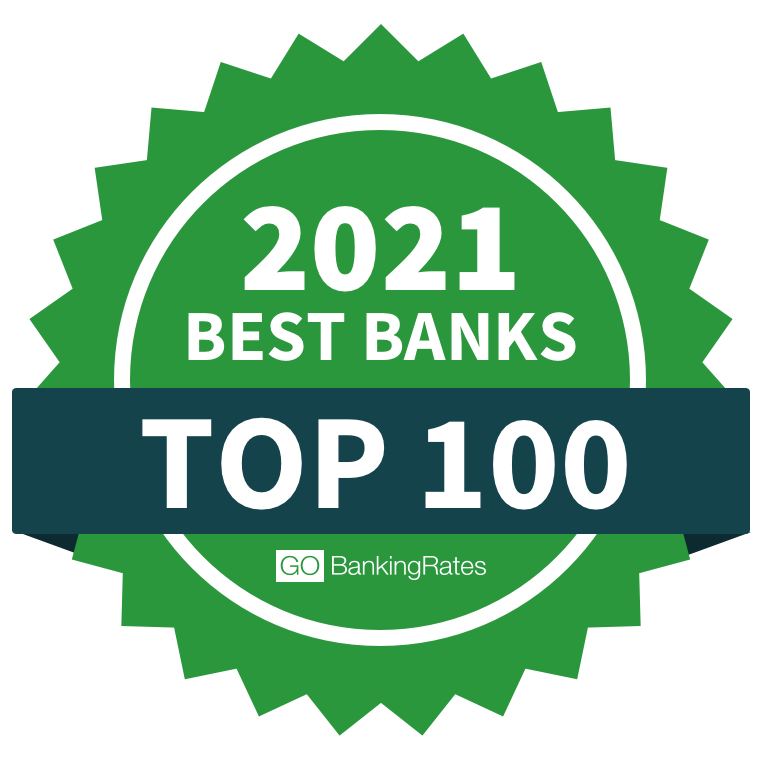 GOBankingRates Score
Our Take: BMO Harris Bank is a solid choice for customers who want a straightforward approach to banking and easy access to customer service.
Customer Service
Rates
Digital Experience
Fees
How did we calculate this?
Pros
Large ATM network
Competitive APYs
Low- or no-fee standard checking accounts
Reasonable minimum opening deposits
Cons
High overdraft fees
Low APY on Platinum Money Market account on balances below $5,000
Limited U.S. branches
About BMO Harris Bank
BMO Financial Corp. is the U.S. holding company of the Bank of Montreal, North America's 8th-largest bank. BMO Harris Bank operates under BMO Financial Corp.
Headquartered in Chicago, BMO Harris has over 500 branches located within the following eight states: Arizona, Florida, Illinois, Indiana, Kansas, Minnesota, Missouri and Wisconsin. Customers can also bank online, by phone or via a network of over 40,000 ATMs. Banking products extend beyond the basics — checking, savings, money market and certificates of deposit — to include investment products like individual retirement account savings accounts and CDs. GOBankingRates has ranked it one of the Best Regional Banks of 2021.
BMO Harris Bank Products
You'll find several checking accounts to choose from, including a basic account with no monthly service fees and a health savings account. BMO Harris is a little light on choices for savings and money market accounts, with just one product in each of those categories, but they're both solid accounts with respectable APYs. CD options are more comprehensive and feature minimum deposits. Tax-advantaged individual retirement accounts round out the banking product line.
| TYPE | BEST FOR |
| --- | --- |
| Checking Accounts | Premium checking option with unlimited out-of-network ATM transactions and $25 monthly rebate on other bank's surcharges |
| Savings Accounts | Basic statement savings account with low, easy-to-waive $5 fee |
| Money Market Accounts | No monthly fees and no minimum balance requirement |
| CDs | Variety of terms with as little as $1,000 to open |
| IRA Accounts | Traditional, Roth or SEP IRA CDs and savings account |
| Credit Cards | Promotional cash-back and points rewards |
| Mortgage Purchase and Refinance Loans | One-step construction loan with fixed or adjustable rate |
| Personal Loans and Lines of Credit | Loans secured with BMO Harris CD or savings account to get discounted interest rate or build credit |
| Auto Loans | Competitive rates and terms of 12 to 72 months |
| Student Loans and Student Loan Refinancing | No application fee; co-signer release when eligible borrowers meet on-time payment requirements. |
| Premier Services | Special benefits and professional banking and investing guidance |
Manage your spending and saving in person or online with these BMO Harris banking products.
BMO Harris Bank Checking Account
BMO Harris Bank gives you three checking accounts to choose from. They range from a basic, no-frills account to accounts offering useful perks. A health savings account, which eligible customers can use to pay qualified health care costs, is also available.
Features
Unlimited free transactions at over 40,000 U.S. ATMs for all checking accounts
No fees on Smart Advantage account with paperless statements
No fees on Smart Money account for account holders under age 25
$25 monthly rebate on non-BMO Harris ATMs with Premier account
No overdraft or non-sufficient funds fees with Smart Money account
Tiered interest rates on tax-deferred HSA contributions
Pros
Large network of free ATMs
Waivable monthly service fees for Smart Advantage and Smart Money accounts
Relationship discounts on mortgage loan products with Premier account
Good rates on HSAs
Cons
No interest on Smart Advantage and Smart Money accounts
$5,000 balance required for preferred interest rate on Premier account
BMO Harris Bank Savings Account
You'll find just one regular savings account at BMO Harris. Here are the details.
Features
Automated saving feature from BMO Harris checking account
$5 monthly service fee waived when you maintain $100 minimum balance
$25 minimum opening deposit
Pros
0.05%

interest rate
Easy to get monthly fee waived
Low minimum deposit to open
Cons
$50 fee for closing account within 90 days of opening
Statements sent quarterly rather than monthly
BMO Harris Bank Money Market Account
The Platinum Money Market account is BMO Harris' only money market account, but it should serve the needs of most customers. Although there is a minimum deposit to open the account, there's no minimum balance requirement. GOBankingRates has ranked it one of the Best Money Market Accounts of 2021.
Features
Write up to six checks per month
No monthly service fee
Interest compounds daily
Pros
Easy to open an account
Check-writing privileges
Cons
No starter checks — you must call

888-340-2265

or visit a branch office to order
Lackluster APYs compared to other accounts
Steep $5,000 opening deposit requirement
CD Rates Overview
Two different CD products are available through BMO Harris Bank. The standard CD has a low opening deposit requirement and terms of three to 60 months. The Add-On CD has a one-year term, and you can add money to the account from a BMO Harris account even before the CD matures. Both CDs offer competitive rates.
Features
$1,000 minimum opening deposit
Preferred rate with $5,000 minimum deposit and 13-, 25- and 55-month terms
No-risk investment with a guaranteed return
Pros
Low minimum deposit
Add-On CD grows money faster
Cons
Limited terms available
Competitive rate requires $5,000 minimum deposit to open
BMO Harris Bank IRA Account
Unlike the IRAs you get through a brokerage and use to invest in securities, BMO Harris IRAs are no-risk deposit accounts insured by the Federal Deposit Insurance Corp. IRAs are available in the form of an IRA CD or Premium Savers savings account, and you can choose from traditional, Roth or SEP IRAs.
Features
Competitive fixed and variable interest rates
$1,000 minimum opening deposit for IRA CDs
$100 minimum opening deposit for IRA Premium Saver
IRA Premium Saver qualifies for Auto Save transfers from BMO Harris personal checking accounts
IRA CD automatically renews; earned interest is automatically deposited
No monthly maintenance fees
Pros
Flexible retirement savings
Tax-advantaged contributions
Relatively low minimum opening deposits
Cons
Early withdrawal penalties apply
IRS limits on annual contributions
Banking Experience
BMO Harris Bank lets you bank the way you want to. Customers near a branch location can bank in person — but call before you go in case your branch has restricted lobby access due to the coronavirus pandemic. Those who prefer digital banking can bank online using the BMO Harris website or mobile app. You can also bank by phone or at any of 40,000+ ATMs.
Customer Service
BMO Harris Bank gives you plenty of ways to reach out to its customer service reps when you have a question or need assistance:
Online support tool: Get help with non-urgent support requests that don't require an immediate call with a live rep.
24/7 customer care: Call 888-340-2265.
Contact form: Get a response from a banker within two business days.
Branch Availability
BMO Harris has over 500 branch locations across eight states. The bank's website has a locator you can use to get branch hours and find your nearest branch or ATM.
Mobile & Digital Experience
Sign up for online banking to access a full suite of digital tools to help you manage your money. Pay bills, manage your BMO Harris accounts and your accounts at other banks and view statements. You can also send and receive money via Zelle and make transfers between BMO Harris accounts and external accounts — free of charge.
The mobile app, available from Google Play and the Apple Store, adds additional functionality to online banking. You can deposit checks and manage alerts so that you always know what's happening with your account. Touch and Face ID keep your accounts secure, and you can create a four-digit PIN for instant access to the information you use most. Android users give the app four stars, and iOS users give it 4.7.
How To Open an Account
You can open an account at a bank branch — remember to call ahead — or by calling 888-340-2265. Or, open an account online from any product page on the BMO Harris Bank website. Here's how:
Fill out the online form with your name, address and phone number, and personal information like your birthdate and Social Security number.
Select your citizenship status and your employment status.
Select account options, such as your choice of debit cards for a checking account.
Review and agree to the terms and conditions.
Fund your account using any of the payment methods listed on the funding page of the form.
Key Information
BMO Harris Bank Fees
All BMO Harris Bank accounts have fees. Here's a rundown of some of the common ones:
TYPE
AMOUNT
Monthly Service Fee
$0-$25, depending on account; fees can be waived if eligibility requirements are met.
Overdraft/Non-sufficient Funds Fee
$36 per item, up to four overdraft and four NSF fees per day, plus $7 consecutive-day overdraft fee per business day after third day account is overdrawn, up to 10 days.
Overdraft Funding Fee
No charge for automatic overdraft protection transfers into Premier account. Overdraft funding must be requested for other checking accounts.
Wire Transfer Fee

$0 for incoming
$30 outgoing domestic
$50 outgoing international

Non-BMO Harris ATM fee

$3 for Smart Advantage
$0 for Smart Money and Premier accounts

Account Closing Fee
$50 if checking or savings account is closed within 90 days of opening
BMO Harris vs. Competitors
You may wonder how BMO Harris stacks up against its competitors. Here's more.
| BANK | BEST FOR |
| --- | --- |
| BMO Harris Bank | Broad selection of banking and customer service options |
| U.S. Bank | Most advanced mobile app |
| Chase | Extensive relationship banking services |
| Fifth Third Bank | Overall section of banking, insurance and investment products |
BMO Harris Bank vs. U.S. Bank
U.S. Bank has a wider range of services than BMO Harris, and some of its products are slightly more modern. The banks mobile app, which has a virtual assistant — the mobile banking version of Siri and Alexa — is a case in point. Unfortunately, the bells and whistles don't extend to its customer service. Whereas BMO Harris puts its contact methods front and center, you'll have to dig to get the same information from the U.S. Bank website.
BMO Harris Bank vs. Chase Bank
Chase checks just about every box when it comes to full-service banking. Its relationship banking program is especially impressive for the sheer volume of perks it offers well-heeled customers. BMO Harris Bank's version, Premier Services, can't compete point-for-point, but its more down-to-earth approach might be a better fit for customers who want robust but uncomplicated wealth-building solutions.
BMO Harris vs. Fifth Third Bank
In addition to extensive banking and investing solutions that compete with the largest banks', Fifth Third Bank offers a comprehensive range of insurance products the other banks listed here don't have. However, it bears repeating that more isn't always better. BMO Harris Bank provides a more straightforward approach to helping customers manage their finances.
Final Take
BMO Harris Bank is a worthy contender for anyone who wants a full-service bank with a basic, but solid, selection of accounts. The IRA deposit accounts are especially well-suited for customers who want the tax advantages of an IRA without the risk of investing in securities. In the event you're not in a state where the bank has branches, you can shop accounts online and submit an application in just a few minutes.
Editor's Favorite

In an age when many banks force customers to jump through hoops to get assistance, BMO Harris Bank makes it easy to find the help you need. Plus, the bank offers various account options with low opening deposits and easy options to waive monthly fees.
FAQ
Here are answers to some of BMO Harris's more commonly asked questions.
Does BMO Harris have free checking?

Yes. The Smart Advantage account is fee-free when you request paperless statements.

What time does BMO Harris direct deposit hit?

The precise time depends on when BMO Harris receives the direct deposit. Funds are available the business day BMO Harris receives the deposit.

How long does it take for a check to clear BMO Harris?

Funds from checks deposited with a banker at a bank branch or via ATM are available the next business day. Although BMO Harris recommends keeping checks for 15 business days after a mobile deposit, the first $500 of checks deposited by the 7 p.m. CT cutoff are available for withdrawal the next business day. The remaining funds are available after two business days.

Is Saturday a business day for BMO Harris?

No. Business days are Monday through Friday, excluding bank holidays.

Does BMO Harris offer free money for signing up for an account?

As of this writing, BMO Harris is offering a

savings reward

with its statement savings account. You earn $5 each month you save at least $200 in your new account, up to 12 months.

What does BMO Harris stand for?

The "BMO" in BMO Harris stands for Bank of Montreal.
Rates are subject to change; unless otherwise noted, rates are updated periodically. All other information on accounts is accurate as of Dec. 6, 2020.
This content is not provided by BMO Harris Bank. Any opinions, analyses, reviews or recommendations expressed in this article are those of the author alone and have not been reviewed, approved or otherwise endorsed by BMO Harris Bank.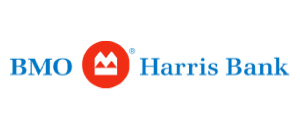 Take Advantage of our Best Offer(s)