Chase Freedom Unlimited Credit Card Review: Score Big on Cash Rewards During Your First Year as a Cardholder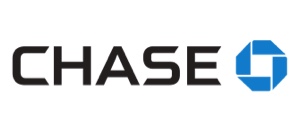 GOBankingRates Score
Quick Take:

 The Chase Freedom Unlimited card was awarded first place by GOBankingRates for both Best Travel and Best Cash-Back Credit Card. It offers 5% cash back in several categories, including travel, plus 3% cash back for dining and drugstore purchases. Additionally, you can earn 1.5% on all other purchases, which is better than the 1% cash-back rate some other cards offer. This card also offers a 0% introductory annual percentage rate for 15 months, a sign-up bonus and no annual fee. However, there are a few drawbacks to consider before you make a final decision to apply. 
Intro Offer
Rewards Rate
Annual Fee
Promotional APR
How did we calculate this?
Before applying for a credit card, it's helpful to consider the pros and cons.
Pros
15-month, 0% promotional APR
Sign-up bonus available
High rewards rate for travel purchases
High rewards rate on two bonus categories
Balance transfers are available
No annual fee
Cons
Requires good to excellent credit for approval
Higher-than-average APR if you don't qualify for the best rate
Balance transfer fee applies
Two of the highest cash-back bonus categories expire
About Chase Freedom Unlimited
The Chase Freedom Unlimited card's rewards structure offers users 5% cash back on unlimited travel purchases, plus 5% cash back for a limited time on groceries and Lyft rides. Other cash-back categories include 3% on drugstore and dining purchases and 1.5% cash back on all other purchases.
The cash-back rewards and a lower-than-average starting APR, a sign-up bonus and $0 annual fee all make this card worth considering.
Benefits and Rewards
The Chase Freedom Unlimited credit card has an impressive array of benefits and awards. Here's a rundown of what it offers.
Introductory and Regular APR
If you're looking for a card that offers balance transfers and purchases at a 0% introductory rate, Chase Freedom Unlimited has you covered. Plus, the introductory rate lasts 15 months, which will give you extra time to pay off transferred balances. Even if you're not interested in balance transfers, you'll have the option of making needed purchases and paying them off over the first 15 months without the worry of dealing with credit card finance charges.
After 15 months, the card issuer will assign your account a variable APR of 14.99% to 23.74% on both purchases and transfers, depending on your creditworthiness.
Intro Offer
The introductory offer is pretty easy to achieve. Best of all, you'll receive actual cash back, not just a statement credit. All you have to do is spend $500 with your card in the first three months and you'll receive 20,000 bonus points, which you can redeem for $200 cash back. The bonus points will post to your account within six to eight weeks of completing requirements.
High Rewards Rate
Although the Chase Freedom Unlimited credit card has several different rewards categories, its travel rewards offer one of the highest cash-back rates at 5%. Travel purchases include eligible airfare, hotel accommodations, car rentals, cruises and activities.
Additionally, for the first 12 months after you open the card, you'll receive 5% cash back on each $1 spent on grocery store purchases, up to $12,000. Purchases made at Target and Walmart do not qualify for cash back rewards in this category. And through March 2022, you can earn 5% total cash back on qualifying Lyft rides purchased with your card through the Lyft mobile app.
Additional Rewards Categories
The card also offers additional rewards categories that pay 3% cash back for each $1 spent at drugstores and restaurants, including takeout and eligible delivery services. And for all other purchases, you'll earn 1.5% in cash-back rewards.
Balance Transfers Are Available
Just like for purchases, the card offers a 0% introductory APR on balance transfers for the first 15 months after you open your account. After that, a variable APR of 14.99% to 23.74% will apply, depending on your creditworthiness.
No Annual Fee
Chase Freedom Unlimited is among the many rewards cards that do not charge cardholders an annual fee, which means that you won't have to worry about the annual fee wiping out the cash-back rewards you earn each year.
Disadvantages
All credit cards have their disadvantages. Here are the drawbacks related to Chase Freedom Unlimited.
Potentially High APR
After the first 15 months as a cardholder, your card could be assigned a variable APR as high as 23.74%, which is much higher than the national average APR of 16.30%. Having a higher credit score and a strong credit history overall can help you receive the best rate.
Good to Excellent Credit Required
You'll need good to excellent credit to qualify for a Chase Freedom Unlimited card. A credit score of 670 is often considered the minimum threshold for good credit, depending on the credit scoring model used. If your credit score falls below the minimum threshold, you won't likely be approved.
Balance Transfer Fee
While the card does offer balance transfers, there is an introductory fee of the greater of $5 or 3% of the amount of each transfer within the first 60 days of account opening. After that, balance transfer fees are the greater of $5 or 5% of the amount of each transfer.
Chase Freedom Unlimited vs. Chase Freedom Flex
Chase also offers the Chase Freedom Flex credit card, which features all of the same benefits and rewards categories of Chase Freedom Unlimited — travel drugstore and dining, groceries and Lyft rides — but also offers a couple of differences. As a Chase Freedom Flex cardholder, you can earn 5% cash back on up to $1,500 in combined purchases in the bonus categories you activate each quarter as follows:
January-March: Wholesale clubs; internet, cable and phone services; select streaming services
April-June: Gas stations, home improvement stores
July-September: Grocery stores, select streaming services
October-December: Walmart and Paypal purchases
Additionally, instead of offering 1.5% cash back on all other purchases, like Chase Freedom Unlimited, Chase Freedom Flex offers only 1% cash back in this category.
Is the Chase Freedom Unlimited Card Right for You?
Whether the Chase Freedom Unlimited card is right for you really depends on your spending habits. If you travel quite a bit, this card may be worth having due to its 5% unlimited cash-back rate on airfare, hotels, car rentals, cruises and activities. For example, if you spent $10,000 per year on eligible travel purchases, you'd receive $500 in cash-back rewards.
Advice

Unfortunately, if you're planning to use the card for groceries, the 5% cash-back rewards rate is limited to the first 12 months or $12,000 — whichever comes first. After that, you'll only earn 1.5% back on supermarket purchases. But if you spend $1,000 per month on groceries during the first year using your card, you can earn a one-time, $600 cash-back bonus.
The ability to earn 3% back on purchases from drugstores, restaurants and select food delivery services is also a consideration if you make drugstore runs, dine in restaurants, get takeout or have food delivered frequently. For example, every time you spend $50, you'll get a cash-back reward of $1.50, which can add up over time. For example, if you make $50 purchases three times per month, you'll reap $54 in cash-back rewards at the end of the year.
Here's one way to think of the value of this card: With the $200 sign-up bonus and the maximum grocery cash-back rewards of $600, you'll earn $800 in the first year — and that's before any travel rewards, 5% Lyft ride rewards or any rewards from the 3% categories. With that in mind, the Chase Freedom Unlimited card is definitely worth considering.
Methodology: GOBankingRates.com identified the best rewards credit cards by analyzing the following factors: (1) annual fees; (2) APR for purchases; (3) promotional APR; (4) sign-up bonuses; (5) rewards and features. All fees and rates are subject to change at the credit card issuers' discretion. Some bonus offers may or might no longer be available on the credit card issuers' websites, depending on how one accesses the web page. Data was sourced from each financial institution's website or promotional material between Aug. 4, 2021, and Sept. 26, 2021. Please verify terms and conditions before opening an account.
Editorial Note: This content is not provided or commissioned by the bank advertiser. Opinions expressed here are author's alone, not those of the bank advertiser, and have not been reviewed, approved or otherwise endorsed by the bank advertiser. This site may be compensated through the bank advertiser Affiliate Program.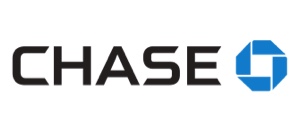 Take Advantage of our Best Offer(s)