Citi Double Cash Credit Card Review 2022
GOBankingRates Score
Citibank National Association
Quick Take: If you're looking for an easy-to-use cash back credit card with 2% cash back, you'll find yourself pulling out your Citi Double Cash Card time and again. You don't have to keep track of rotating spending categories - you'll get a flat-rate 2% back each month. Cardholders earn 1% when you make a purchase and 1% when you pay the minimum balance on your card each month. An 18-month 0% introductory APR for balance transfers makes this card even sweeter.
Rewards Program
Balance Transfer Offer
Perks and Benefits
Fees
How did we calculate this?
Update: Some offers mentioned below may have changed or are no longer available. View current credit card offerings from our partners at CardCritics Here or on the issuer's website.
Pros
Easy 2% cash back
No categories to keep track of
No annual fee
0% intro APR for 18 months on balance transfers
Cons
High APR
Balance transfer fee
Foreign transaction fees
No 0% intro APR for purchases
Overview of
As of March 28, 2022, Citi®, an advertising partner, is shifting the rewards program for all its cards to deliver ThankYou points, instead of outright cash rewards. However, Citi Double Cash keeps it simple by giving you 1 ThankYou point for every 1% earned. That means you'll earn 2 ThankYou points, or 2% cash back, on every purchase. You can still claim the cash back as a direct deposit, check, or a statement credit.
But ThankYou points give you added flexibility to combine your points with points earned on other Citi cards, and/ or to use them for travel booked through the Citi portal, merchandise, and gift cards.
In addition to generous, straightforward cash rewards and a flexible redemption program, the Citi Double Cash Card also has a 0% intro APR on balance transfers and no annual fee, ever.
Who It's Best For
If you don't want to spend time tracking your spending categories to decide which credit card to use for rewards or worrying about maxing out bonus rewards in any category, the Citi Double Cash Card could be the best choice for you.
The 2% rewards offer may not be the highest in the industry, but they are straightforward. Additionally, if you're looking to transfer a balance from high-interest cards and want ample time to pay that balance off without interest, the Citi Double Cash Card is a good one to consider.
Rewards Program
GOBankingRates gave the rewards program a 4.9 out of 5. Although you can find cards with higher rewards, you won't find many that are so easy to use. Earn 1% (or, rather, 1 ThankYou point) each time you make a purchase and another point for that corresponding purchase when you make your minimum payment on time the next month. It's that easy.
There's no limit to the rewards you can earn and you don't have to track any categories. Your points expire if you have not made a purchase or a payment on your card for 12 months. Note that you will only earn on cash back on purchases; you do not earn cash back on balance transfers, cash advances, account fees, interest or returned items.
Balance Transfer Offer
If you have high-interest credit card debt you are ready to pay off, the Citi Double Cash Rewards card is a great way to do it. You'll pay 3% on every balance transferred (with a minimum payment of $5), but you'll have 18 months after opening your card to pay that balance in full before accruing interest. Balance transfers must be made within 4 months of opening the card.
You should always do the math to see if a balance transfer offer is the right choice for you.
Perks and Benefits
This credit card gives you access to the premium services Citi provides its clients, including 24-hour fraud protection, Citi Identity Theft Solutions, and $0 liability for unauthorized charges. Other benefits associated with the card include fast card replacement and emergency cash if you lose your wallet, a Citi Concierge who can assist with travel, shopping, dining, and entertainment and 24/7 live customer service.
Citi also provides cardholders with access to presale tickets and exclusive entertainment experiences and sporting events.
Fees
One of the key draws to the Citi Double Cash Rewards is that there's no annual fee for the card, ever.
Citi also offers a "late fee pass," which waives your first late fee. This is a feature not every credit card company offers automatically, although you can sometimes call to have a late fee waived.
Good To Know

Citi Double Cash does not have a 0% intro APR on purchases. That means if you transfer a balance to the card with the intent to pay it off within 18 months, but also make purchases on the card within that time frame, your purchases will start accruing interest immediately. There won't be a grace period unless you pay your entire balance, including the transferred balance, in full.
What Sets the Citi Double Cash Card Apart?
Hands-down, the stand-out feature of the Citi Double Cash Card is the simplicity of its 2X rewards program. Earn 2%, or 2X ThankYou points, for every purchase you make and, subsequently, pay. By transitioning to ThankYou points instead of cash back, Citi delivers even more flexibility with this straightforward rewards card.
Citi Double Cash Card vs.
If you're considering the Citi Double Cash Card for its generous balance transfer offer with 18 months to pay off your balance at 0% APR, you may also want to take a look at the BankAmericard credit card, which offers a 0% intro APR for 21 months. However, the Citi Double Cash Card gives you four months to take advantage of the balance transfer offer, while BankAmericard only gives you 60 days. Neither card has an annual fee.
Citi Double Cash Card vs.
If you're looking for a straightforward cash regards card, the delivers 2% rewards, which is competitive with the Citi Double Cash program. You'll also earn a if you spend $500 in the first three months. The 0% intro APR applies to both balance transfers and purchases, but only lasts for 15 months, compared to Citi Double Cash's 18-month introductory offer.
Is Citi Double Cash Right For You?
If you're looking for a straightforward cash rewards or balance transfer card without a lot of bells and whistles, Citi Double Cash Rewards could be best for you. The card has a 3% foreign transaction fee, so if you're looking to spend abroad, you'll want to choose a different card.
Keep in mind that the Citi Double Cash Card has an APR of on purchases, with 0% APR for balance transfers only for 18 months. If you typically carry a balance on your card, you'll want to consider the Wells Fargo Active Cash Card, which has a 0% APR on purchases for 15 months, then APR. However, if you have excellent credit, the low range of Citi Double Cash's APR is below the national average for credit cards, which can make it a wise choice if you must carry a balance.
Final Take
Out of Citi's many products, the Double Cash Card has straightforward rewards that translate from ThankYou points to cash back on a 1 to 1 basis, where 1 point = 1 cent. The card has flexible rewards, no annual fee, and is great for balance transfers.
Citi Double Cash Card FAQ
Here are the answers to some of the most frequently asked questions about the Citi Double Cash Card.
What is the Citibank Double Cash Card?

The Citibank Double Cash Card or Citi Double Cash Card, is Citi's most straightforward rewards credit card, offering cash back twice: 1% when you make a purchase and 1% when you pay your bill.

Does Citi Double Cash Card have an annual fee?

No, the Citi Double Cash Card does not have an annual fee.

How do I increase my Citi Double Cash credit limit?

If you have a Citi Double Cash Card, you may be accustomed to enjoying twice the rewards on every purchase. You may get to a point where you want to increase your credit limit to make a large purchase and cash in on those unlimited ThankYou points. As with most credit card companies, you may be able to increase the credit limit on your Citi Double Cash Card by calling the number on the back of your card and requesting a credit limit increase. If you have made all your payments on time, you have better odds of getting a credit limit increase improved. The bank will evaluate your credit score, which includes factors such as on-time payment history and your debt to available credit ratio.
Editorial Note: This content is not provided by Citibank. Any opinions, analyses, reviews, ratings or recommendations expressed in this article are those of the author alone and have not been reviewed, approved or otherwise endorsed by Citibank .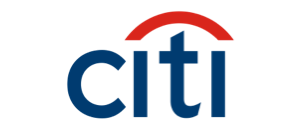 Take Advantage of our Best Offer(s)