What Credit Score Is Needed for the Citi Double Cash Credit Card?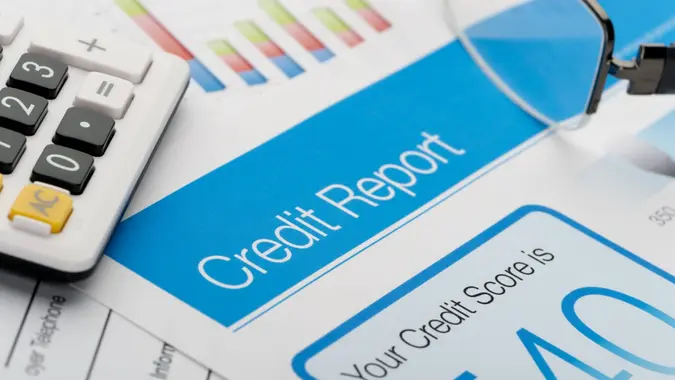 courtneyk / Getty Images/iStockphoto
Every cardholder wants to earn more rewards when they spend, and the Citi® Double Cash credit card is among the best cash-back cards for that. Before applying, it's important to know what the requirements are to ensure approval.
Here's a closer look at the credit score requirements you need in order to be approved for the Citi Double Cash credit card.   
What Are the Citi Double Cash Card's Approval Requirements?
To ensure approval, Citi Double Cash credit card applicants should meet the credit score and income requirements needed to qualify. Here's what they are.
Credit Score
Though Citi, an advertising partner, does not list minimum credit score requirements on its website, Forbes recommends that applicants have a FICO score in the good-to-excellent range to qualify for the Citi Double Cash card.
Citi generally makes its determination for credit card approval based on the following optimal credit score ranges:
Risky: 250 to 579
Fair: 580 to 669
Good: 670 to 739
Very Good: 740 to 799
Exceptional: 800 to 900
Having a credit score within the "Good" range or higher can mean a decent chance of approval for the Citi Double Cash credit card.
Citi Double Cash Income Requirements
While this Citi offering doesn't have a particular income requirement, a high, steady wage can improve the odds of approval. Robust financials and good credit history can help an applicant gain approval even if their credit score is on the lower side of what's considered a good score.
Good To Know

A credit score is vital when applying for credit cards and loans, as well as when measuring your financial health. Fortunately, there are several ways you can check your credit score and credit report. Here are some easy ways to check: 

Purchase your scores. A number of online providers, including myFICO, will provide your score for a fee.
Credit card and bank accounts. These financial institutions typically offer free credit scores to their customers.
Get your free credit report. You can get your free annual credit report from all three credit bureaus at AnnualCreditReport.com. The reports do not include a credit score.
When Does Citi Deny Approval for the Double Cash Credit Card? 
Sometimes, despite having a decent credit score and a decent income, Citi Double Cash credit card applicants are denied approval. When that happens, it typically means the applicant failed to meet some or all of Citi's requirements for creditworthiness. This may mean the applicant has:
Too many recent applications. If someone has received two Citi credit cards within a 65-day window, Citi will likely deny their application for another card.
Maxed out their credit limit. Citi may reject an applicant if they have high outstanding balances on some or all of their credit cards.
Poor credit history. If a person's credit history shows late payments, they will likely find their Citi application denied.
How Are Credit Scores Determined?
Card companies use credit scores to decide whether a person is qualified to become a cardholder, as well as how high their credit limit should be. 
They receive these scores through credit reporting agencies, which calculate them based on certain score model algorithms and information from the consumer's financial history. If you don't have much credit history, it may be wise to apply for a card intended for people with low or no credit instead.
What Credit Bureau Does Citi Double Cash Use? 
There are three major credit reporting agencies: Experian, TransUnion and Equifax. Each uses different algorithms and sources of credit information to determine a person's credit score.
Citi — and, by extension, the Citi Double Cash credit card — reportedly uses Equifax as its primary credit reporting agency but may pull reports from the other bureaus as well. The credit scores Citi provides to its customers come from Equifax.
What FICO Score Model Does Citibank Use?
Citi receives credit reporting services from Equifax, which uses a commonly-used model to calculate credit scores — specifically, the FICO Bankcard Score 8.
This model ranges from 250 to 900 and is mainly utilized to manage and monitor cardholder accounts. Though most credit card companies and financial institutions may use the same model, their scores can differ from those provided by Citi because they're based on information from credit reports and other documents that were processed at different times.
How Good Is Citi Double Cash Compared to Citi Simplicity?
Along with the Double Cash card, Citi offers the Citi Simplicity card, which is a good choice for balance transfers.
Like the Double Cash card, the Simplicity card has no annual fee. In addition to that, it doesn't have any late fees or penalty rates. However, it also has no rewards program for cardholders. The Citi Simplicity card is for individuals who want a hassle-free card in their wallet.
On the other hand, the Double Cash card does have late fees and penalty charges but offers an excellent cash back rewards program for cardholders who spend a lot and pay their balance on time.
For those who want to apply for Citi Simplicity, there's no published credit score requirement to meet. But, like the Citi Double Cash credit card, it's best to expect that having a good to exceptional credit score — 670 to 900 — will increase your chance of approval.
Is the Citi Double Cash Credit Card a Good Choice? 
Whether the Citi Double Cash credit card is good or not depends on how well it suits your needs and habits. New cardholders get access to round-the-clock customer service the minute they first log in to their account, plus fraud and identity protection, Lost Wallet service and Citi Entertainment, which offers special access to tickets for numerous events and dining experiences. 
Here are some other advantages of the Citi Double Cash credit card:
2% cash back — 1% upon making a purchase and another 1% with each payment toward your balance
No limits on cash back earnings
0% introductory APR for the first 18 months, followed by
No annual fee
This card also has some disadvantages tied to it, like:
Balance transfer fee of 3% or $5 minimum during the first four months of card membership; 5% afterward
3% foreign transaction fee
No sign-up bonus
Overall, the Citi Double Cash credit card is an excellent cash-back credit card, but it does lack perks and has a few fees that could make it unfavorable for those who love to travel.
Takeaway

The Citi Double Cash credit card is one of Citi's best rewards cards. With a decent credit score, credit history and stable income, an applicant has high approval odds. However, before applying, determine whether the Citi Double Cash card is best for you based on your spending needs and habits.
Daria Uhlig contributed to the reporting for this article.
Rates are subject to change; unless otherwise noted, rates are updated periodically. All other information on accounts is accurate as of July 27, 2022.
Editorial Note: This content is not provided by Citi. Any opinions, analyses, reviews, ratings or recommendations expressed in this article are those of the author alone and have not been reviewed, approved or otherwise endorsed by Citi.
Our in-house research team and on-site financial experts work together to create content that's accurate, impartial, and up to date. We fact-check every single statistic, quote and fact using trusted primary resources to make sure the information we provide is correct. You can learn more about GOBankingRates' processes and standards in our editorial policy.