How To Pre-Qualify for Citi® Credit Cards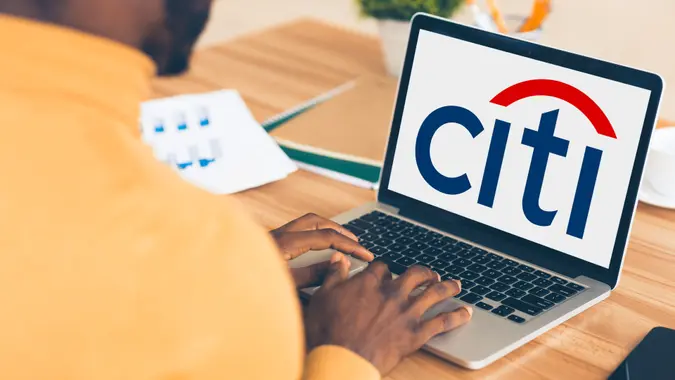 A hard pull from a credit card issuer can impact an your credit score for the worse, albeit typically by less than five points. Fortunately, Citi® allows potential cardholders to check whether or not they pre-qualify for their card of choice. This guide outlines all there is to know about Citi pre-approval and how you can take advantage of it.
What Is Citi Preapproval?
Like numerous other card issuers nowadays, Citi helps potential cardholders learn if they're eligible to open a new credit card account. The best part is that there's no need for a hard credit check.
By providing some personal information, you can determine your chances of qualifying and getting the best offer available — within a few minutes.
Top Citi Cards Customers Can Get Preapproved For
Keep in mind that Citi doesn't allow you to check if you're preapproved for a specific card. Instead, you fill out the form on its website, and you find out which cards you're preapproved for. Once the options are revealed, you can pick the one that best meets your needs. These are some of the best Citi credit cards to pre-qualify for right now.
Citi Rewards+ card
Citi Custom Cash card
Citi Double Cash card
Citi Premier card
Citi Simplicity card
Citi Secured Mastercard
Citi Diamond Preferred card
1.
The Citi Rewards+ card offers 2x points on up to $6,000 in purchases at supermarkets and gas stations each year and 1x points on all other purchases. You can also earn 20,000 bonus points if you spend $1,500 within the first three months.
2.
Annual fee: $0 annual fee
APR:
The Citi Custom Cash card offers a $200 cash back bonus once you've spent $1,500 in purchases in the first six months. Beyond that, you'll earn 5% cash back on up to $500 in your top spending category for each billing cycle and 1% cash back on everything else.
3.
The Double Cash card rewards spending with 1% cash back on purchase and another 1% when you make your corresponding credit card payments.
4.
Annual fee: annual fee
APR:   
The Citi Premier card offers 60,000 bonus points to cardholders who spend $4,000 in the first three months. It also offers 3x ThankYou points on air travel and hotels and at gas stations, restaurants and supermarkets, as well as 1x points on all other purchases.
5.
The Citi Simplicity may not offer any points or cash back, but it does offer 0% intro APR for the first 12 months on purchases and for the first 21 months on balance transfers — making this a great card to consider for consolidating credit card debt. Keep in mind, though, that after the intro period, the APR will be .
6.
Annual fee: $0 annual fee
APR:
Designed for those who need to build their credit, the Citi Secured Mastercard requires a deposit between $200 and $2,500, which stands as your credit limit.
7.
The Citi Diamond Preferred card offers a 0% intro APR for 12 months on purchases and 21 months on balance transfers, after which the APR is .
How To Check Whether You're Preapproved for a Citi Credit Card
If you're interested in applying for a credit card with Citi, you can go to Citi's website and browse its credit card options and click the "Learn More & Apply" button for each card you want to consider. This will take you to each individual card's landing page so you can compare and contrast all options more closely.
For pre-qualification, you can wait for an invitation via mail or use Citi's tool for checking whether you're preselected for any of its credit cards. To use the preselection tool, take the following steps:
Use the Credit Cards drop-down menu on the Citi homepage to access the "See If You're Pre-Selected" option.
Enter your name and address, your email address, the last four digits of your Social Security number and your product preference.
Check the authorization box.
Click the "See My Offers" button.
After that, you'll see the credit card for which you're preselected and can review the features of each. The preselection process only takes a few minutes to complete and will give you a good sense of where you stand.
The Impact of a Credit Card Inquiry
Credit card inquiries can stay on your credit report for up to two years. Multiple inquiries for credit card applications could damage your credit score and make it difficult to get new credit in the near future.
That's because too many hard pulls are indicative of credit shopping, possibly leading to new debt, which could make creditors assume an applicant is in financial distress or is looking to spend more than they can afford.
How Does Credit Card Preapproval Work?
Credit preapproval, or pre-qualification, doesn't require a hard inquiry to determine a person's chance of being approved for a Citi credit card, which Citi refers to as being preselected or pre-qualified. Results are based on a soft pull, which gives Citi enough information to assess potential financial risks and creditworthiness without impacting the applicant's credit score.
That said, pre-qualifying for a credit card doesn't guarantee approval. Once preapproved, you still need to file a formal application to get a definitive answer.
The Benefits of Credit Card Preapproval
Citi preapproval is an excellent way to find out where you stand and prevent an unnecessary dip in your credit score.
You can explore offers that could appeal to you based on your profile and reveal introductory annual percentage rates and other perks you might not know about otherwise.
Where To Find Citi Pre-Qualification Offers
Citi website: The preselection tool gives you a customized list of cards based on your preferences and creditworthiness.
Local Branch: You can also inquire at your local Citi branch location.
Tips To Increase Your Chances of Approval
Citi doesn't disclose its specific criteria for preapproval, so there's no secret formula to help you pre-qualify for a credit card offer. However, some standard practices could help boost your chances of actual approval.
Regularly monitoring your credit score and improving it are the best ways you can increase your odds of getting your credit card application approved. To achieve a better score, you can:
Ask a family member with a good credit history to add you as an authorized user on their credit card.
Avoid too many hard pulls within a short period.
Pay bills on time.
Pay off any derogatory accounts.
Stay well under your credit limit.
Final Take: Is Citi Preapproval Worth It?
Citi's preselection tool lets you know if you satisfy the requirements to be approved for a new card. It's an informative tool rather than a means to increase the chances of approval.
However, it's a great way to learn if you could potentially get the credit card you've been looking for without risking a hard credit pull and a dip in your credit score.
FAQ
Does Citi have preapproval?

Yes, Citi does have preapproval. Citi helps potential cardholders learn if they're eligible to open a new credit card account.
The best part is that there's no need for a hard credit check, but you do have to provide personal information so you can determine within a few minutes your chances of qualifying and getting the best offer available.

Is Citi hard to get approved for?

Citi doesn't publish the credit scores it's looking for, but it's likely that you'll need at least a good credit score to qualify.
If you don't qualify for one of its rewards cards just yet, you could consider a secured card to help improve your credit score to the point that you will qualify for a better one.

What Citi card is easiest to get?

The Citi Secured Mastercard is among the easiest cards to be approved for, because it's designed for people with lower credit scores who need to build or rebuild their credit. Instead of setting a credit limit based on your credit score, you make an initial deposit that acts as collateral in case you aren't able to pay your bill.
Daria Uhlig and Daniela Rivera-Herrera contributed to the reporting for this article.
Rates are subject to change; unless otherwise noted, rates are updated periodically. All other information on accounts is accurate as of Feb. 27, 2023.
Editorial Note: This content is not provided by any entity covered in this article. Any opinions, analyses, reviews, ratings or recommendations expressed in this article are those of the author alone and have not been reviewed, approved or otherwise endorsed by any entity named in this article.