Citizens Access Review: How Does This Online-Only Bank Stack Up?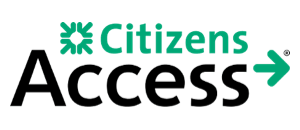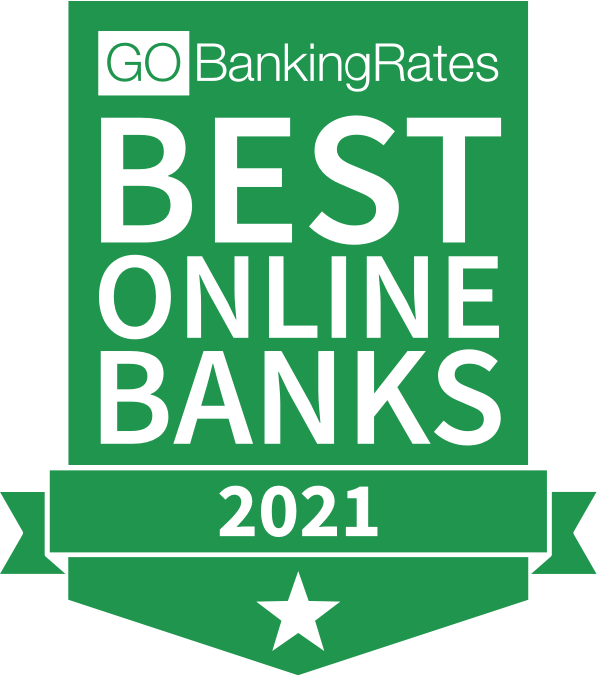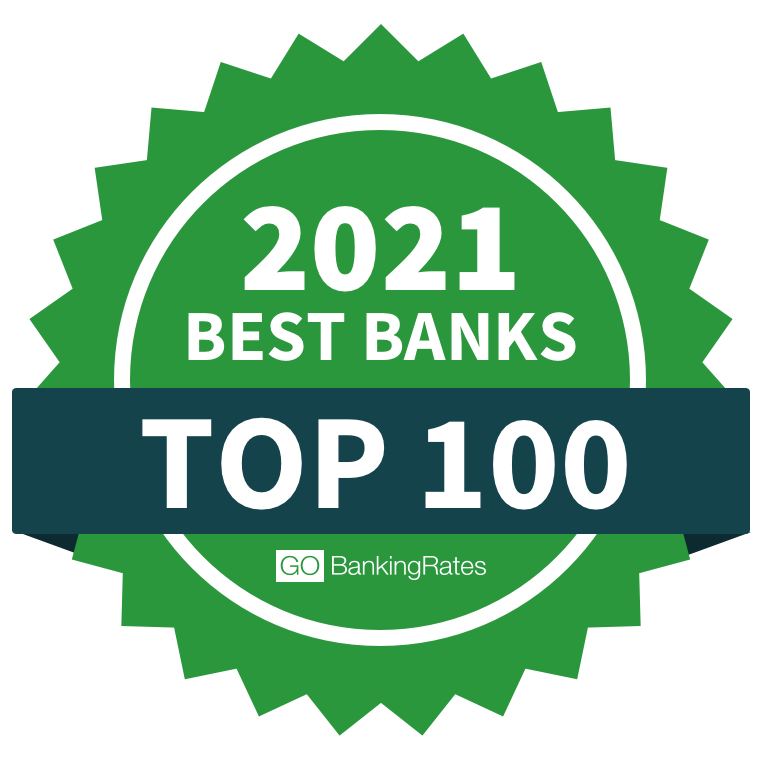 GOBankingRates Score
Our Take: Citizens Access is the online bank backed by Citizens Bank, N.A. and dedicated to low costs, high rates and outstanding customer service. The bank has a limited product line, but it excels where it focuses, which is on rates and fees.
Rates
Fees
Customer Service
Service & Accessibility
How did we calculate this?
Pros
No-fee savings and certificates of deposits
High interest rates
Simple, straightforward account opening process
Cons
Only one type of savings account available
No access to local branches and ATMs
About Citizens Access
Citizens Access opened for business in July 2018, but its parent company has been in the banking industry for 190 years. Headquartered in Rhode Island, Citizens Financial Group has nearly $180 billion in assets and branches in 11 states in New England, the Mid-Atlantic and the Midwest. With solid savings options for customers, GOBankingRates has ranked it as one of the Best Savings Accounts 2021.
As an online bank, Citizens Access does not have physical branches but is top-rated in its services and offerings. In fact, GOBankingRates has ranked it as one of the Best Online Banks of 2021 in its yearly list. It does not provide ATM or debit cards, so all transactions take place on the bank's website or over the phone.
Citizens Access Products
Citizens Access has a limited product line. This Citizens Access review covers the following savings options:
Product
Key Details
Savings Account

$1 minimum deposit

1.75%

 APY
FDIC insurance

CD Rates

$1 minimum deposit
Five rate terms
No-penalty liquid CD available
Citizens Access has two savings products: an online savings account and CDs.
Citizens Access Savings Account
Citizens Access offers a single savings account, dubbed the Online Savings account. Although there are no promotional or teaser rates for this account, it does come with a 0.50% annual percentage yield. Additionally, GOBankingRates has ranked it as one of the Best Savings Accounts of 2021.
Features
1.75%

 APY
Minimum opening deposit: $1
No fees
FDIC insured
Pros:
FDIC-insured deposits
No fee
Cons:
A limited number of products
Citizens Access CD Accounts
Citizens Access offers two types of CDs — an online CD account and a liquid CD account. Online CDs have five maturities, ranging from one year to five years. Rates are tightly clustered but run between 3.00% APY and 3.30% APY. The liquid CD comes in a single term but can be cashed in at any time with no penalty.
Features
Terms ranging from 11 months to 5 years
Guaranteed fixed rate of interest
FDIC insured
Flexible interest payment options
Pros:
High APY across all maturities
No fee to open
Liquid CD option available
Cons:
No short-term or long-term CDs
Banking Experience
If you're used to visiting a local branch or monitoring your account through a mobile app, banking at Citizens Access is a different experience. Read on to see why.
Customer Service
You can contact Citizens Access customer service via secure online message or at 888- 201-6505. The bank responds to secure online messages within 24 hours. No live chat is available at present.
Telephone service lines are open during the following hours:
Monday through Friday: 8 a.m. until 10 p.m. EST
Saturday: 9 a.m. until 3 p.m. EST
Sunday: 10 a.m. until 3 p.m. EST
Accessibility and Branch Availability
Citizens Access does not have local branches or ATMs. All transactions take place electronically, so you have to link your accounts to an outside account.
Mobile and Digital Experience
Despite being a completely online bank, Citizens Access has no mobile apps for either Android or iOS. You can access all of your account information on the website anytime you use your Citizens Access online login.
The website provides some basic educational information about savings, including a savings calculator, liquid CD comparison and CD rate comparison calculators, plus information on building a CD ladder.
Convenience and Ease of Use
Opening an account with Citizens Access takes less than five minutes. Here's the account-opening process:
Select a product and the deposit amount.
Enter your personal information.
Accept the account terms.
Create a username and password.
Fund the account.
Key Information box:
Citizens Access Fees
Citizens Access does not charge fees, unlike many competitors. This includes maintenance fees, account opening fees and overdraft fees that are frequently charged by other banks.
Citizens Access vs. Competitors
Citizens Access is not the only top-rated online bank on the market. Before opening an account, it helps to do a thorough Citizens Access bank review to see how the bank stacks up to its competitors.
| Bank | Best For |
| --- | --- |
| Citizens Access | Customer who prefer top rates over access to branches |
| Marcus by Goldman Sachs | Customers who want high interest rates without minimum deposit requirements |
| Ally Bank | Customers who prefer online banking but want access to full banking services |
Citizens Access vs. Marcus by Goldman Sachs
Both Citizens Access and Marcus by Goldman Sachs are online banks backed by bigger financial institutions. But Citizens Access prioritizes keeping fees low and rates high. Marcus by Goldman Sachs may be a better choice if you can't meet the Citizens Access minimum deposit requirement.
Citizens Access vs. Ally Bank
Citizens Access and Ally Bank meet different banking needs. You can stow away money in a Citizens Access account and keep it out of sight. Ally Bank offers a full range of banking products, making it a better choice for someone who prefers doing all of their banking online.
Also Compare: BankDirect Review: Competitive Rates, Nationwide Coverage
Final Take
The bottom line is that what Citizens Access does, it does very well. Citizens Access gets high marks for certain features. Specifically, you won't pay any fees banking with Citizens Access, and you'll earn solid APYs on savings and CD accounts.
If you're just looking for a no-cost place to stash some extra cash and earn high yields, Citizens Access fits that bill to a tee. Consider opening an account today to take advantage of these benefits.
Editor's Favorite

There's an advantage to not having immediate access to money you're saving for a specific purchase. Citizens Access is a good option for anyone prioritizing saving. You get top rates without the temptation of an ATM card.
Citizens Access FAQ
Here are answers to some of Citizen Access' more commonly asked questions.
Is Citizens Access the same as Citizens Bank?

Citizens Access is a direct-to-consumer bank backed by Citizens Bank.

Is Citizens Access Bank Legitimate?

Yes, although Citizens Access is an online-only division of Citizens Bank, they are still legitimate and offer many different bank products.

Is Citizens Access FDIC insured?

Yes, Citizens Access is a member of Federal Deposit Insurance Corp. Deposits are insured.

How long does it take to open an account?

You can open an account online in as little as five minutes.

How can I contact Citizens Access?

You can call Citizens Access at 888-201-6505 or send a secure message through its website.

Does Citizens Access offer free money for signing up for an account?

No. At this time, Citizens Access does not offer free money for signing up for an account.
This article has been updated with additional reporting since its original publication.
Rates are subject to change; unless otherwise noted, rates are updated periodically. All other information on accounts is accurate as of Dec. 8, 2020.
This content is not provided by Citizens Access. Any opinions, analyses, reviews or recommendations expressed in this article are those of the author alone and have not been reviewed, approved or otherwise endorsed by Citizens Access.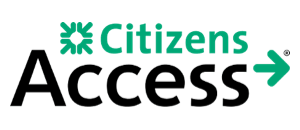 Take Advantage of our Best Offer(s)