First Hawaiian Bank Review: Hawaii's Largest Bank Has Something For Everyone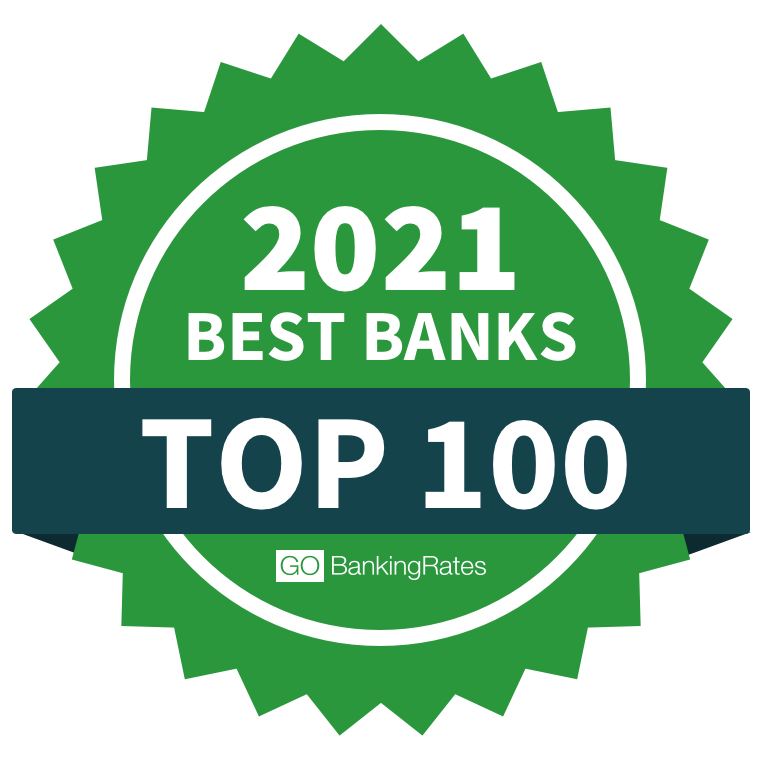 GOBankingRates Score
Our Take: First Hawaiian Bank is the Aloha State's oldest and largest financial institution, giving customers a one-stop shop for all their personal, business and commercial banking needs. There's a lot to cover in a First Hawaiian Bank review, but you'll find everything you need to know right here.
Breadth of Products
Accessibility
Opening Deposit Requirements
Fees
How did we calculate this?
Pros
Wide range of products and services
More than 50 branches throughout Hawaii
Relationship banker assigned to customers with a combined account balance of $5,000 or more
Cons
No money market accounts
Low annual percentage yields compared with many other banks
$2.50 fee for ATM withdrawals outside of the network
About First Hawaiian Bank
First Hawaiian is a bank holding company that was founded in 1858 and is currently headquartered in Honolulu. It has 53 branches throughout the Hawaiian Islands, plus three in Guam and two in Saipan. Customers have access to deposit accounts, investment options, wealth management, loans, credit cards and more.
First Hawaiian Bank Products
First Hawaiian Bank's product lineup is pretty extensive for a community-oriented bank. Here's an overview:
Product
Details
Checking Accounts

Five accounts to choose from
$20 minimum deposit to open
Monthly maintenance fees of $2 to $22, but all can be waived by meeting certain criteria

Savings Accounts

Four accounts to choose from
$20 minimum opening deposit
APY of 0.02% to 0.05%, depending on balance

CD Accounts

Terms between six and 36 months
APY of 0.03% to 0.25% depending on CD type and balance
$500 to $1,000 minimum deposit

Personal Loans

Personal, tuition, debt consolidation and auto loans as well as lines of credit
Can apply online or over the phone

Home Loans

Mortgages
Refinancing
Home equity lines of credit
Construction loans

IRAs
Having too many options can sometimes be overwhelming. Here's a breakdown of how the different types of accounts compare.
First Hawaiian Bank Checking Accounts
Each of First Hawaiian's five checking accounts targets a specific type of customer. It's important to understand what you need when you're comparing the best checking accounts on the market.
Pure Checking is First Hawaiian's basic account, with a $5.99 monthly service fee that can be waived by making at least $500 in direct deposits per month. Complete Checking offers free checks, and you can waive the $7 monthly service fee with $1,500 in direct deposits per month. The Priority Banking accounts come in three tiers, each adding extra perks, relationship rates and discounts on loans. You'll need combined balances of $6,000 to $35,000 to avoid the $15 to $22 monthly maintenance fees.
Features
Pros
Priority Banking tiers come with savings on loans and interest rates, such as 0.25% off loan rates
Five different account types to choose from
Free checks for all accounts except Pure Checking
Cons
No interest-bearing options
All accounts come with monthly maintenance fees if you don't meet the requirements
$2.50 fee for withdrawals at non-network ATMs
First Hawaiian Bank Savings Account
First Hawaiian Bank's savings accounts all come with a monthly maintenance fee if you don't maintain a minimum balance. Minimums are $300 to waive the $5 Regular Savings and $4 Premium Savings monthly fees, $500 to avoid the $5 YesSavings fee, and $1,000 to avoid the $10 MaxiMizer Savings fee.
Features
$20 minimum opening balance
APY of 0.02% to 0.05%, depending on account and balance
Pros
Small opening balance requirement
Maintenance fees can be waived with a minimum daily balance as low as $300
Priority Savings can be linked to a First Hawaiian checking account for overdraft protection
Cons
First Hawaiian Bank CD Accounts
First Hawaiian Bank offers several types of CDs. Its best CD rates are available for 12-month CDs opened at a branch (0.15% or 0.18% APY) or for a 24-month eCD (0.25% APY).
Features
Terms between six and 36 months
Earn between 0.03% and 0.25% APY depending on CD type and balance
Pros
Low $500 to $1,000 minimum deposit
Competitive rates on some CDs
Cons
Early withdrawals subject to penalties
No long-term CDs available
Banking Experience
A First Hawaiian Bank review wouldn't be complete without a look at how day-to-day banking works. Here's what you need to know:
Customer Service
General customer service inquiries are available by phone at 888-844-4444. For online and mobile banking questions, call 888-643-4343 weekdays between 8 a.m. and 9 p.m. Or, log in to FHB online and send a secure message.
Accessibility and Branch Availability
First Hawaiian Bank has 53 branches throughout Hawaii for a friendly, "mahalo" banking experience. Contact the branch itself or consult the ATM and branch locator for hours.
Mobile and Digital Experience
First Hawaiian's mobile banking app provides a full-featured banking experience. Your information is safe because the app is compatible with fingerprint and face recognition and uses 128-bit SSL (Secure Socket Layer) encryption. You can download the app on Google Play or the App Store. Here are some of the banking functions you can perform with the app:
View account activity
Transfer money
Use Popmoney to send funds to friends and family
Deposit checks
Find branches and ATMs
Customers give the First Hawaiian mobile banking app mixed reviews:
Google Play: 4 out of 5 stars, 2,552 votes
Apple Store: 4.8 out of 5 stars, 10,300 votes
Convenience and Ease of Use
First Hawaiian Bank's app and website let you handle most of your banking needs quickly and easily. For other services you can do the following:
Visit a local branch
Call for support
Send a secure message through the online portal
How To Open an Account
You can open a First Hawaiian account at a branch or online. Here's what you'll need:
Government-issued photo ID
Social Security number
Home address
Date of birth
Phone number
Email address
Key Information

Customer Service Number: 888-844-4444

Routing Number: 121301015
First Hawaiian Bank Fees
You can avoid many First Hawaiian Bank fees by meeting account activity and balance requirements, but some fees are unavoidable if you perform certain activities. Here's a quick look:
| Type | Amount |
| --- | --- |
| Monthly maintenance | $2 to $22, but can be waived |
| Returned item | $10 |
| Non-First Hawaiian Bank ATM fee | $2.50 |
| Wire transfer (incoming) | $13 |
| Overdraft or NSF fee | $30 |
| Overdraft transfer fee | $12.50 |
First Hawaiian Bank vs. Competitors
Before settling on a bank, take the time to compare it to others. Here's a look at how First Hawaiian compares to some of its rivals.
| Bank | Best For |
| --- | --- |
| First Hawaiian Bank | Customers in Hawaii who prefer a local bank and a personal relationship banker |
| Bank of Hawaii | A similar alternative to FHB that offers interest checking |
| Central Pacific Bank | Access to higher savings rates |
| American Savings Bank | New account holders and customers who want a money market option |
First Hawaiian Bank vs. Bank of Hawaii
Both banks have a large presence in Hawaii, with wide product ranges and a focus on community-oriented service. Bank of Hawaii's biggest advantage is that it offers interest-bearing checking accounts. First Hawaiian Bank gets the edge if you keep at least $5,000 in the bank because then you'll get assigned your own personal banker.
First Hawaiian Bank vs. Central Pacific Bank
Central Pacific Bank night be a better choice if you want to earn more interest on your savings, because some of its accounts have an APY as high as 0.10%. But First Hawaiian offers a wider variety of checking accounts.
First Hawaiian Bank vs. American Savings Bank
American Savings Bank is another Hawaii-based bank with a strong community focus. What sets it apart are the many Financial Wellness tools and articles available on its website, which are designed to help customers manage their money, build savings, deal with financial hardship and more. This can come in handy if you're just getting started on your financial journey. American Savings also offers a money market account — something its rivals don't. But if you want a personal banker for keeping high combined deposits, First Hawaiian is the better option.
Final Take
First Hawaiian's status as the state's first (and largest) bank makes it a good choice for customers who want a wide branch network and access to a variety of financial products. If First Hawaiian ticks most of your boxes, you can open an account online or stop by a local branch to get started.
Editor's Favorite

Getting a personal banker assigned to you when you have a combined balance of $5,000 or more might be First Hawaiian's best feature. Being able to call or visit a banker who knows and understands your financial needs really brings home First Hawaiian Bank's community mission.
First Hawaiian Bank FAQ
Here are answers to some of First Hawaiian Bank's more commonly asked questions.
Rates are subject to change. Information on accounts is accurate as of Jan. 24, 2021.
This content is not provided by First Hawaiian Bank. Any opinions, analyses, reviews or recommendations expressed in this article are those of the author alone and have not been reviewed, approved or otherwise endorsed by First Hawaiian Bank.
Take Advantage of our Best Offer(s)