Firstbank Review: Regional Bank with a Hometown Feel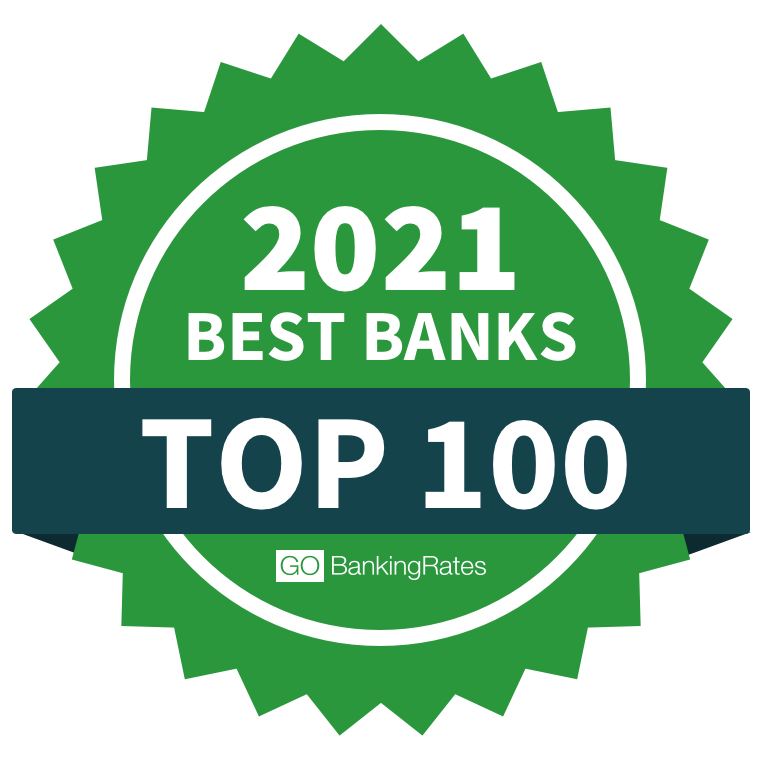 Our Take: FirstBank is a regional bank that offers a wide variety of products, including checking and savings accounts for all ages and stages of life, as well as money market accounts, CDs, Individual Retirement Accounts and loans. If you live or work in FirstBank's service area, or don't mind doing all your banking online, it's is well worth a look.
Breadth of Products
Customer Service
Opening Deposit Requirements
Banking Experience
How did we calculate this?
Like any financial institution, FirstBank has both strengths and weaknesses. Here's a look at both:
Pros
Bundled checking and savings products designed for customers new to banking
Competitive interest rates
Variety of products
Cons
Limited geographic reach
Low APY for savings accounts
Fees for some products and services that are offered free at other banks, such as a $10 yearly Visa debit card fee
About FirstBank
FirstBank was founded in 1963 and is now one of the largest privately held banks in the country. It has more than $19 billion in assets and over 110 locations in Colorado, Arizona and California. FirstBank is headquartered in Lakewood, Colo.
FirstBank Products
FirstBank offers a full range of checking, savings, money market and certificates of deposit. Many accounts have no monthly maintenance fee or one that can be waived by maintaining a minimum balance or meeting deposit requirements. Here's a quick rundown:
Product
Features
Checking Accounts

Can bundle with savings
Interest-bearing accounts available
No or low fees

Savings Accounts

Can bundle with checking accounts
Service fees that can be waived by maintaining minimum balances
College and health savings accounts and IRAs also available

Money Market Accounts

Check-writing capabilities
Tiered interest with higher rates for higher balances

CD Accounts

Fixed interest rates
Some CDs allow additional deposits
FirstBank offers different accounts to meet different financial needs. Keep reading for a deeper dive into its checking and savings accounts.
FirstBank Checking Accounts
FirstBank offers three standard checking accounts — the Anywhere Account, Premiere Checking and 55-Plus Checking — as well as a Money Market Checking account.
The Anywhere Account has no minimum balance requirement and no monthly service charges. For those with higher balances, the Premier Checking account pays an annual percentage yield as high as 0.02% and waives the $20 monthly service charge if you maintain a minimum daily balance of $2,500. The 55-Plus account is designed for customers 55 and older and also has no monthly service fee or minimum balance requirement. If you maintain a $500 balance, you can earn 0.01% APY on your money.
FirstBank also offers the Bloom Package. This is a combined checking and savings account that includes online banking with eStatements and a Visa debit card. There is no monthly service fee and no minimum balance. You earn interest from 0.01% to 0.05% depending on your balance.
Features
Interest bearing accounts available
Checking and savings can be bundled together
Pros
No maintenance fees or fees that can be waived
Variety of accounts to fit different needs
Cons
$10 per year fee for a Visa debit card with any account, excluding account holders 25 or younger
APY not as high as with other banks
FirstBank Savings Account
FirstBank offers a Regular Savings account with a $100 minimum daily balance. For those with more cash, the Liquid Asset Savings account has a minimum balance requirement of $20,000.
Features
Regular Savings APY of 0.01%
Tiered rates for Liquid Asset Savings ranging from 0.01% for balances below $20,000 to 0.05% for balances of $500,00 and higher
$5 quarterly service charge for Regular Savings unless you maintain a $100 minimum daily balance
$20 monthly service charge for Liquid Asset Savings unless you maintain a $20,000 minimum daily balance
Pros
Write up to six checks per statement period with Liquid Asset Savings
Low minimum balance for Regular Savings
Cons
Low APY compared with most banks' savings accounts
Both accounts charge service fees if requirements aren't met
High minimum balance for Liquid Asset Savings
FirstBank Money Market Account
The FirstBank Money Market Account offers the convenience of a checking account with the earning power of a savings account. As long as you maintain the $500 minimum balance on the money market account, there's no monthly service charge. Here's more:
Features
APY of 0.01%
$500 minimum daily balance to earn interest
$7 monthly service charge if minimum balance not maintained
Pros
Can write checks from the account
Cons
Very low APY compared with other banks
Must maintain $500 minimum to avoid service charge
FirstBank CD Accounts
Instead of traditional CDs, FirstBank offers "time" accounts. Its Time Savings Account lets you make deposits at any time and earn interest at the current rate. Maintain a minimum balance of $100 and they'll waive the $5 quarterly service charge. FirstBank also offers a Time Deposit account with no service charge and a $500 minimum balance, and a Premiere Time Deposit account with a $10,000 minimum balance and no service charge.
Features
Three accounts to choose from
Terms range from 91 days to five years
For Time Savings account, APY is 0.05% for the 91-day term and 0.10% for 1- and 2-year terms
For Time Deposit account, APY is 0.05% for 91- and 182-day terms; 0.10% for 1- and 2-year terms; 0.20% for 3.5-year term; and 0.40% for 5-year term
For Premier Time Deposit account, APY is 0.05% for 91- and 182-day terms; 0.10% for 1-year term; 0.20% for 2-year term; 0.30% for 3.5-year term; and 0.50% for 5-year term
Pros
Variety of terms
Can make deposits at any time at the current rate
Competitive APY for higher balances
No service charges for two of the accounts
Cons
Modest APY for lower balances
A service charge for Time Savings unless the minimum balance is maintained
Banking Experience
If you prefer banking in person, FirstBank has more than 110 branches in Colorado, Arizona and California, though its presence in California is limited to only four branches in two markets. It also has a network of about 200 ATMs. If you're comfortable with digital banking, the mobile app is highly rated.
Customer Service
FirstBank has 24/7 customer service, so you can get your questions answered any time of the day or night by calling 800-964-3444.
Accessibility and Branch Availability
Hours may vary from branch to branch, so be sure to call ahead if you want to do your banking face-to-face. If you're not in the neighborhood, use online banking or the mobile app to access frequently asked questions or handle certain banking tasks.
Mobile and Digital Experience
FirstBank's mobile app is available on the App Store, where it has a rating of 4.8 stars out of 5; and on Google Play, where it has a 4.7 star rating.
You can use your FirstBank Visa debit card with Apple Pay, Google Pay or Samsung Pay in your Digital Wallet, for contactless payments. You can also send money to friends and family with Zelle. All you need is their email address or mobile phone number and name.
How To Open an Account
The easiest way to open a FirstBank account is online. Here's what you need to do:
Go to the FirstBank website.
Click on "Open an Account."
Select the account you want. If you're not sure, there a widget on the left side that will help you choose.
Fill in the requested information. You'll need to provide:

Address and phone number
Social Security number
ID such as a driver's license or passport
Funds to open the account, if applicable
Key Information

Customer Service Number: 800-964-3444

Routing Number: 107005047

Promotions: See Newest FirstBank Promos and Bonuses
FirstBank Fees
Some accounts have no maintenance fee or one that can be waived with a minimum balance or deposit requirements. But there are other fees you might be charged. Here's what those fees look like at FirstBank.
| Type | Amount |
| --- | --- |
| Non-sufficient funds (paid or returned) | $34 |
| Non-FirstBank ATM fee | $2.50 |
| ATM/Visa debit card fee | $10 per card per year |
| Overdraft protection | $20 per year and $10 per day when a transfer is made |
| Incoming wire transfer (domestic or foreign) | $10 |
| Outgoing domestic wire transfer | $30 |
| Outgoing foreign wire transfer | $45. |
| Cashier's check | $8 |
FirstBank vs. Competitors
You'll want to shop around if you're looking for a new bank, just to be sure you're getting the best features for your needs. Here are some other banks you may be considering, and how FirstBank compares.
| Bank | Best For |
| --- | --- |
| FirstBank | Regional focus with bundled checking and savings options |
| Wells Fargo | Branches nationwide |
| Chase Bank | National bank with frequent bonuses for new accounts |
| US Bank | Promotional CD rates |
FirstBank vs. Wells Fargo
Wells Fargo has 7,200 locations nationwide, so if you want to be able to walk into a branch no matter where you are, this is the better choice. FirstBank stands out for its Bloom Package, which combines checking and saving and is especially suitable for those who are just getting started with a bank account.
FirstBank vs. Chase Bank
Chase is one of the largest banks in the U.S., and currently offers a $200 bonus when you open a new checking account and sign up for direct deposit. If you prefer a smaller regional bank that offers a full lineup of products, however, FirstBank might be a better fit.
FirstBank vs. US Bank
U.S Bank. offers promotional rates on CDs, with some rates that are slightly higher than average. There's also a step-up and a trade-up option that can increase your rate. FirstBank offers shorter terms for its time accounts and lets you make deposits at any time and at current rates.
Is FirstBank Good?
FirstBank is a good choice because offers all the products and services you'll find at the big banks, but with a hometown feel. It's best for residents of Colorado, Arizona or California who live in its service area.
Editor's Favorite

The Bloom Package provides a linked checking and savings account, which encourages saving and smart money management. You can use the savings balance as overdraft protection and set up automatic transfers from checking to savings. It's a great way to stay on top of your money.
FirstBank FAQ
Here are answers to some of FirstBank's more commonly asked questions.
Does FirstBank use Zelle?

Yes. FirstBank customers can send and receive payments to their FirstBank accounts using Zelle.

Is FirstBank an internet-only bank?

No. FirstBank has more than 110 branch locations in Colorado, Arizona and California. It also offers online banking and mobile banking, so you don't need to be in one of those states to be a FirstBank customer.

Are accounts at FirstBank FDIC-insured?

Yes. FirstBank is a member of the FDIC, and accounts are insured up to the federal limit of $250,000 per depositor.

Does FirstBank offer free money for signing up for an account?

FirstBank currently offers $300 for opening a new checking account. To qualify, you need to enroll in online banking and have a direct deposit of at least $500 for three months in a row.
Rates are subject to change. Information on accounts is accurate as of Jan. 26, 2021.
This content is not provided by FirstBank. Any opinions, analyses, reviews or recommendations expressed in this article are those of the author alone and have not been reviewed, approved or otherwise endorsed by FirstBank.
Take Advantage of our Best Offer(s)