Frost Bank Review: The Texas Bank Offering Full-Service Banking With a Personal Touch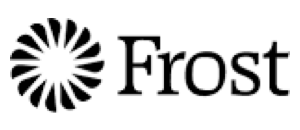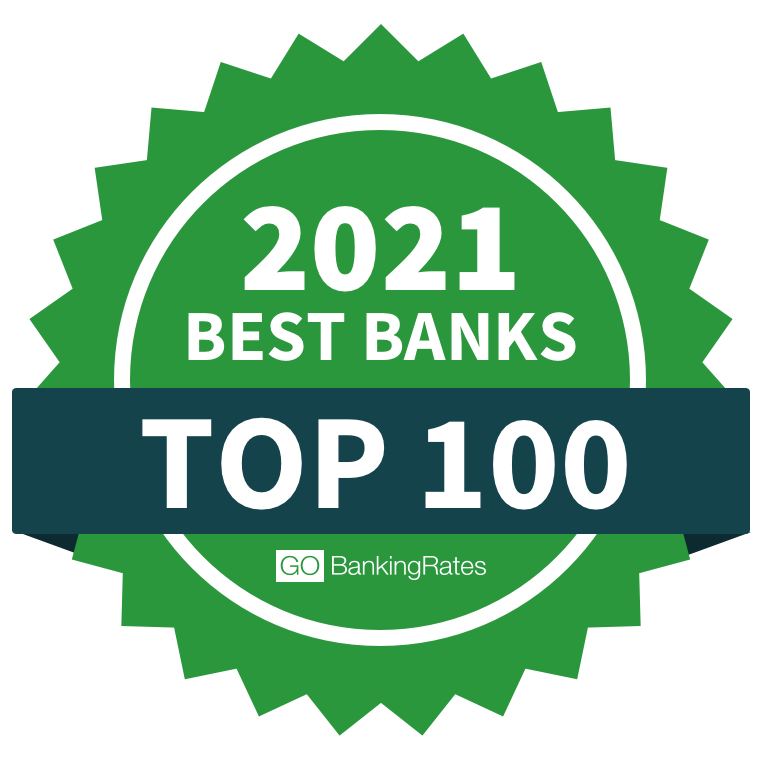 Our Take: Even though Frost is a regional bank that only has physical locations in Texas, it still offers customers top-notch technology and service levels that rival those of larger banks. Plus, it offers a personal touch that's hard to find with nationwide institutions
Rates
Customer Service
Fees
Service and Accessibility
How did we calculate this?
When considering a financial institution, it's helpful to weigh the pros and cons. Here are some of Frost Bank's more notable ones.
Pros
Multiple types of account choices
Large enough to compete on service
Small enough to offer a personal touch
Competitive CD interest rates
Cons
Lack of service for those outside of the metro areas in Texas it serves
Low interest rates may not make interest-bearing accounts worthwhile
About Frost Bank
Frost Bank is a regional bank that has served the people of Texas since 1868. With 157 locations throughout the Lone Star State, this San Antonio-based, state-chartered bank serves customers in most of Texas's larger metro areas.
Frost boasts the highest ranking among Texas banks for customer satisfaction, according to J.D. Power. It offers basic checking and savings accounts as well as insurance services and wealth management products through its investment arm to help customers manage and grow their finances.
Read through this Frost Bank review to find out how well it suits your needs.
Frost Bank Products
Frost Bank offers the usual lineup of checking and savings accounts, along with money market accounts and certificates of deposit. Here's a quick rundown of the types of accounts available, along with annual percentage yields and fees:
Product
Details
Checking Accounts

0-0.01% APY
$0-$30 monthly fee, depending on activity and balances
Waivable maintenance fees

Savings Accounts

0.01% APY
$3.50 monthly fee, depending on activity and balances
Minimal requirements to waive maintenance fees, such as $300 minimum daily balance

Money Market Account

0.06% APY
$0-$15 monthly, depending on activity and balances
Requires $15,000 minimum daily balance to avoid maintenance fee

CD Accounts

0.01%-0.23% APY
None, unless funds withdrawn before maturity

Loans

Home improvement, home equity and home equity line of credit loans
Personal lines of credit of personal loans
Auto loans

Insurance

Home, auto, life, RV, watercraft, aircraft and farm and ranch insurance options

Investment Products

IRAs
Brokerage accounts
Education funding
Frost mutual funds
Trust and estate planning
Frost Bank Checking Accounts
Frost Bank offers two different kinds of standard, non-interest checking accounts: the Frost Personal Account and the U25 Frost Personal Account. The Frost Personal Account has the most wide appeal because it lacks age restriction requirements. Frost also offers two different options for interest-bearing checking accounts: Frost Plus and Frost Premium. Both interest-bearing accounts pay a 0.01% APY.
Features
No age restriction on Frost Personal Account.
Frost Personal Account has an $8 maintenance fee that can be avoided.
U25 is only available to customers under 25 years of age.
Frost Plus, Premium have $15, $30 maintenance fees, respectively.
Taking out a Frost real estate loan will earn a fee waiver with Frost's interest-bearing accounts.
Frost, Premium, Plus account holders pay no ATM fees from Frost — regardless of network status.
Pros
Fee-free Frost Bank ATM use in most cases; $2 fee to use non-Frost ATM on Personal and U25 accounts
Low maintenance fees compared to other banks
No fee for cashier's checks and money orders on interest-bearing accounts.
Premium holders do not pay monthly services charges on other Frost accounts.
Cons
Low 0.01% APY offered on interest-bearing accounts.
Overdraft fees can run as high as $175 per day.
Frost Bank Savings Accounts
With the Frost Savings Account, getting the monthly fees waived is easy. All you have to do is open a Frost Plus or Premium Account or maintain a minimum daily balance of at least $300.
Customers with certain high-deductible health insurance plans can open a Frost Health Savings Account, which is designed to cover medical expenses for you and your dependents with before-tax dollars. Unlike some health-related accounts, unused funds in this account roll over into future years.
Both types of savings accounts pay a 0.01% APY.
Features
Monthly service fee of $3.50 per month on savings account
Small deposits, minimum balance get savings account service fee waived.
Frost HSA allows unlimited ATM withdrawals and three check withdrawals per month.
Service fee of $5 per month on HSA applies — waived with $3,000 minimum balance.
Pros
Unlimited lobby and ATM withdrawals
HSA allows the use of before-tax dollars for medical expenses.
Waivable fees
Cons
Low 0.01% APY
HSA requires a $3,000 minimum balance to avoid fees.
Frost Bank Money Market Account
The Frost Money Market Account offers both liquidity and yield, offering higher interest rates than a savings account with some checking account functionality.
Features
$15 monthly service charge
$15,000 minimum deposit to avoid service charge
Can use as overdraft protection for a checking account
0.06% APY across all balance tiers
Pros
Higher APY than savings accounts
Unlimited ATM withdrawals
Monthly service charge waived for Frost Premium account holders
Cons
High monthly service charge for those with account balances less than $15,000
Frost Bank CD Accounts
Frost Bank's CD option is the Frost Personal CD. Interest rates vary, but longer lockout periods mean higher interest rates. Frost pays depositors between 0.06% APY for a 90-day CD and 0.18% APY for a 24-month term.
Frost also offers rates for jumbo CDs, which require a balance of $100,000 or more. Rates range from 0.01% APY for a 14-day CD to 0.23% APY on a 24-month certificate.
Features
Terms of 14 days-24 months
Frost Personal CDs require a minimum deposit of $1,000.
Jumbo CDs require a minimum deposit of $100,000.
Pros
Higher APY than standard savings accounts
After maturity, you'll have 10 calendar days to withdraw funds without penalty.
Cons
Lack of immediate access to funds
Banking Experience
As mentioned before, Frost Bank operates branches in several metro areas across Texas. However, Frost offers customers a variety of options for both customer service and account access.
Customer Service
If you prefer to visit a branch with questions, most branches are open Monday-Friday from 9 a.m. to 5 p.m. CST and Saturday from 9 a.m. to 1 p.m. CST.
Customer service and internet banking specialists are available 24/7 throughout the year. The general customer service number is 800-513-7678, and the number for internet banking specialists is 877-714-4932. For a Spanish-speaking banker, call 210-220-4511.
Technology
Frost customers can handle almost all banking functions on their computers or through the Frost App, which is available on the App Store with a 3.6 rating and Google Play with a 4-star rating. The app offers the option to find and use your Frost Bank login with your fingerprint and also lets you send or receive money through Zelle, deposit checks and contact customer service. Additionally, this technology allows you to access all your Frost finances, including mortgages, credit cards and IRAs.
How To Open a Frost Bank Account
You can open a checking account online at Frost Bank, but you'll need to call or visit a branch to open other types of accounts or apply for a loan.
If applying for an account, have the following information ready and then follow the prompts:
Social Security number
Government-issued photo ID
A funding source for any minimum opening deposits
Key Information

Customer Service Number: 800-513-7678

Internet Banking Specialist: 877-714-4932

Spanish-Speaking Banker: 210-220-4511

Routing Number: 114000093

Login: Frost Bank Login Help

Promotions: See Frost Bank Promos and Bonuses
Frost Bank Fees
Frost banking fees can add up if you're not careful. Fortunately, the bank offers multiple options for avoiding them. To waive most fees, you just need to maintain a minimum balance or deposit a specified amount in your accounts. Also, using only Frost ATMs or viewing the Frost App or website periodically to keep tabs on your account can also help keep fees to a minimum:
Type
Amount
Monthly maintenance fees
$0-$30
ATM fees
$0 for Frost ATMs, $2 outside network
Overdraft fees
$35 for each item that overdraws account more than $5
NSF fees
$35 per item
Wire transfer fees
-Incoming: $15
-Outgoing: varies
Frost Bank vs. Competitors
Banking is a competitive business, and inevitably, banks will stand out in specific areas. These are some of the best benefits offered by Frost and three of its peers.
| Bank | Best For |
| --- | --- |
| Frost Bank | Banking with a personal touch and higher-interest CDs |
| Bank of America | World's largest wealth management company |
| Chase | Can open checking account with no initial deposit |
| Wells Fargo | Access to 13,000 ATMs nationwide and 5,200 retail banking branches |
Frost vs. Bank of America
Bank of America offers the world's largest wealth management business through Merrill Lynch. Merrill's wealth advisors have consistently won awards for employing many of the top female advisors and for its technology innovations. However, Frost's personal touch could amount to a competitive advantage when serving Texans.
Frost vs. Chase
Chase will allow customers to open bank accounts without an initial deposit, which is a convenience Frost doesn't offer. Nonetheless, opening an account with Frost will probably equal less in fees over time.
Frost vs. Wells Fargo
Wells Fargo will offer better ATM service for those who travel within the U.S. with its 13,000 ATMs. It also boasts offices in 31 countries for those who travel internationally. Still, out-of-network ATM fees are generally lower with Frost.
Final Take
Banking with Frost brings both advantages and disadvantages. On the plus side, Frost is a good option for those who live in its immediate service area because the bank offers a wide variety of products and services. As a regional bank, it has the resources to compete with larger institutions regarding technology while remaining small enough to offer the kind of personal touch found at a community bank.
But because Frost is exclusively a Texas bank, it's not a good choice for those who live and work elsewhere — or even for Texans who don't live near a Frost branch or ATM. Customers looking for a bank with a wider geographic reach are likely better off elsewhere.
Editor's Favorite

Frost Bank stands out for offering the latest technology and superior customer service while still maintaining a personal touch, which is often a difficult combination to find in one bank.
Frost Bank FAQ
Now that you know more about Frost Bank's products and services, here are answers to some of the bank's frequently asked questions.
Does Frost operate only within Texas?

Yes. Frost's 157 bank branches and 1,200+ ATMs are within the state of Texas.

What financial technology applications does Frost Bank offer?

Frost offers its own app as well as online banking, biometric security and digital wallet services. These applications, plus the availability of Zelle to send and receive money, help the bank keep up with the latest financial technology.

Does Frost Bank offer free money for signing up for an account?

Frost Bank is not offering any new account promotions at this time, but it does have many other features that may make it worth your while if you live in Texas.
Rates are subject to change. Information on accounts is accurate as of Feb. 4, 2021.
This content is not provided by Frost Bank. Any opinions, analyses, reviews or recommendations expressed in this article are those of the author alone and have not been reviewed, approved or otherwise endorsed by Frost Bank.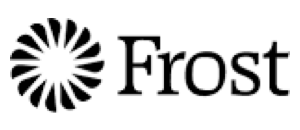 Take Advantage of our Best Offer(s)