The Huntington National Bank Review: A Full-Service Banking Option
GOBankingRates Score
Quick Take: If you're shopping around for a bank and want to know what options you have outside of big-name financial institutions, consider Huntington National Bank. The bank offers a line of financial products ranging from mortgages to checking, savings and even business accounts. Read on to determine if Huntington is the best banking option for you.
Checking Accounts
Savings Accounts
Products and Services Offered
Banking Experience
How did we calculate this?
Pros
24-Hour Grace and $50 Safety Zone features for overdraft fee relief
$100 to $500 line of credit that can be repaid with no interest or fees over three months
Waivable monthly maintenance charges
Cons
Varying minimum balances for different accounts
Huntington National Bank Overview
Huntington Bank is a full-service bank with a strong presence in the Midwest. It has over 1,000 branches and more than 1,600 ATMs in the U.S.
You can expect to see Huntington Bank branches in Colorado, Florida, Illinois, Indiana, Kentucky, Michigan, Minnesota, Ohio, Pennsylvania, West Virginia and Wisconsin. If you open a Huntington Bank account, you can take advantage of mobile banking, mobile alerts and all-day deposits — which means there are no cutoff times when depositing through ATMs or through the mobile app.
The range of products and services is unquestionably Huntington Bank's biggest drawing card. Even though Huntington is a regional bank, you have access to all the accounts you'll find at big national banks. That's why GOBankingRates named Huntington Bank a finalist in its rankings of the Top Banks of 2023.
Key Features
Here's a closer look at the various products and offerings from Huntington Bank.
Checking Accounts
Huntington Bank offers three primary checking accounts that are tailored to meet specific goals: Huntington Perks Checking, Huntington Platinum Perks Checking and Asterisk-Free Checking. It also offers a SmartInvest Checking account for investment advisory customers only.
Asterisk-Free Checking is a basic account with no monthly fee. However, you won't have to pay fees on either Perks account if you meet minimum balance or transaction requirements. Huntington will waive the $25 Huntington Platinum Perks fee if you maintain $25,000 in total relationship balances, and it'll waive the $10 Huntington Perks fee if you make $1,000 in total monthly deposits or maintain $5,000 in total relationship balances.
Huntington Perks and Platinum Perks are interest-bearing accounts. Both of these accounts offer the potential to earn higher rates on Relationship Money Market or Relationship Savings accounts, make free out-of-network ATM withdrawals and monitor your credit.
Special benefits for Platinum Perks customers only include identity monitoring, relationship discounts and annual-fee waivers on home equity lines of credit, mortgage relationship discounts, and 100 commission-free self-directed online equity or ETF trades per year through a Huntington Financial Advisors brokerage account.
Savings Accounts
You get two primary savings account choices at Huntington: Relationship Savings and Premier Savings. Both carry monthly maintenance fees that can be waived — the $4 Premier Savings fee is waived when you maintain a $300 minimum daily balance or have an eligible checking account. The $10 Relationship Savings fee is waived when you maintain a total average daily balance of $2,500 or have an eligible checking account.
Huntington Premier has a $50 minimum opening deposit. The minimum for Huntington Relationship Savings is $2,500.
The APY for Premier Savings is . 
Money Market Account
Huntington Bank has a single regular money market account, called Relationship Money Market, that requires you to have a balance of at least $25,000 to earn interest. The $25 monthly service fee can be waived with an average daily balance of $25,000 or when linked to a Huntington Perks Checking or Huntington Platinum Perks Checking account.
An additional MMA, called the SmartInvest Money Market account, is available to Huntington SmartInvest Checking customers only.
Products and Services Offered
If you're looking to keep all your financial services under one roof, Huntington could be the bank for you. In addition to a robust selection of banking products, Huntington offers credit cards that earn cash back or points — or feature a lower interest rate.
You can also turn to Huntington for personal and auto loans as well as a personal line of credit for small loans of $100 to $500. Mortgage loans include purchase and refinance loans, plus home equity loans and lines of credit.
Huntington National Bank advisors can work with you to prepare for major financial milestones, manage your wealth through customized investment strategies and mitigate risk with home, motor vehicle and life insurance products.
Private banking provides additional solutions for individuals with high net worth. Boutique lending, alternative mortgage options and a personal line of credit secured by your Private Bank investments are just a few of the benefits Huntington offers its private banking clients.
Banking Experience
The quality of your experience with Huntington National Bank depends on a number of factors, including customer service, availability of branch locations and ease of access to online and mobile services.
Huntington Bank's customer service page is dedicated to answering questions and helping you understand its products and services, and it offers the option of asking questions using the automated assistant. You can also reach out via the bank's Twitter and Facebook pages, which are linked on the customer service page of the website, as is a branch locator. If you want to speak to a live person, the general customer service line is open seven days a week, 13 hours a day, so you have plentiful access to an agent. 
Most customers should have an easy time navigating the Huntington Bank website and finding information about products and services. Digital banking users can access budgeting tools, an auto-save feature and real-time insights on spending and saving. The mobile app gets 4.6 stars on Google Play and 4.8 stars on the App Store.
Comparable Banking Options
Before choosing a bank, it helps to know how it compares to others in the industry. Here is how Huntington stacks up against some of its competitors.
Bank of America
Bank of America, Member FDIC, offers thousands of branches in the U.S., making it the better option if you intend on traveling outside of your area and need access to physical branches elsewhere. Huntington National Bank gets the edge for offering at least one completely fee-free checking account, which Bank of America doesn't offer.
Regions Bank
Regions Bank offers incentives like an annual savings bonus, which is something you won't find at Huntington. But unlike Huntington, Regions doesn't offer any completely fee-free options on its primary checking accounts.  
Final Take
Huntington Bank is worth considering if you live in its service area and are looking for numerous accounts and services within one bank, along with access to hundreds of branch locations. The main downside is that you won't get high APYs on deposit accounts as you would from an online high-yield banking option. 
Huntington National Bank FAQ
Here are the answers to some commonly asked questions about Huntington Bank.
Is Huntington Bank a legitimate bank?

Yes. And Huntington is FDIC-insured, so your deposit account balances — up to $250,000 total — have guaranteed protection against bank failure.

Is Huntington Bank the same as Huntington National Bank?

Huntington Bank and Huntington National Bank are used interchangeably by account holders and refer to the same financial institution.

Is Huntington Bank a nationwide bank?

Huntington National Bank is considered a regional bank. It offers branches in Colorado, Florida, Illinois, Indiana, Kentucky, Michigan, Minnesota, Ohio, Pennsylvania, West Virginia and Wisconsin.

What bank merged with Huntington Bank?

TCF Bank is now part of Huntington National Bank. TCF account holders transitioned to Huntington in October of 2021.

Who bought Huntington National Bank?

Huntington Bank has not been purchased by a different institution. It's owned by Huntington Bancshares Inc.

Why is Huntington Bank closing?

Huntington Bank is not closing. However, it did announce in 2021 that it would close some branches as part of its merger with TCF Financial Corp., and, like many banks, has reduced its footprint of physical branches in 2022.
Cynthia Bowman and Claire Tak contributed to the reporting for this article.
Rates are subject to change; unless otherwise noted, rates are updated periodically. All other information on accounts is accurate as of Dec. 5, 2022.
To discover the Top Banks, GOBankingRates looked at the top national institutions (excluding credit unions) with over $100 billion in total assets. To determine rankings, GOBankingRates looked at the following factors: (1) checking product minimum deposit; (2) monthly checking fee ratio (percentage based on the minimum to avoid the fee compared to the monthly fee itself); (3) savings product minimum deposit; (4) savings product APY; (5) Bauer rating (out of 5 stars); (6) products/services offered (auto loans, mortgage loans, credit cards, investment services and insurance); and (7) the average mobile app rating between the Android and Apple app stores. All factors were then scored and combined, with the lowest score being best. Factors (1) and (3) were weighted 0.5 times, factor (4) was weighted 2.5 times, and factor (6) was weighted 1.5 times.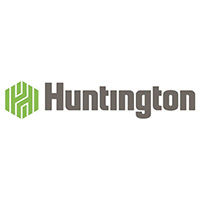 Take Advantage of our Best Offer(s)