PayPal Savings Account Review: High APY and Custom Goals Designed for Savers
GOBankingRates Score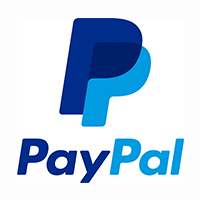 Quick Take:
PayPal Savings is a no-fee, no-frills savings account with a competitive rate. The top-rated PayPal app makes it easy to manage the account and set custom savings goals.
APY
Features
Trustworthiness
Customer Service
How did we calculate this?
Pros
High APY
No minimum balance requirements
No fees
Online access
Cons
No physical branches or ATM access
No joint or business accounts
PayPal Savings Overview
The PayPal Savings account debuted in 2021 as a new banking option for personal users with a PayPal Balance account (formerly called PayPal Cash). Since PayPal is a financial technology company and not a bank, Synchrony Bank holds the deposits, which gives each account FDIC insurance protection up to $250,000.
Key Features
PayPal Savings can be a useful tool to help you meet your savings goals. Here are some of the account's features that give it an edge over the competition.
APY
PayPal Savings accounts earn an impressive APY, comparable to other high-yield savings accounts. This puts it well above the national average of 0.39%.
Features
The most notable feature of the PayPal Savings account is the ability to set and track customized savings goals in the app. When you create a new goal, you give it a name, determine the target date and amount and set up automatic, recurring deposits. The app also includes savings tips to encourage regular habits and maximize savings.
Trustworthiness
PayPal has been in business since 1998, when it developed the first digital payment platform available in the world. As of 2022, the company had 435 million active user accounts located in more than 200 countries. Its partner bank, Synchrony, has been around even longer, tracing its history back to General Electric Contracts Corp. — founded in 1932 as a financing option for GE appliances. PayPal has an A rating from the Better Business Bureau, and Synchrony has a rating of A+.
Customer Service
PayPal offers customers several options for getting the answers to their questions, including chat, phone and online self-service. Online chat gives customers access to PayPal Assistant or an agent, and the phone line offers a call-back service so customers do not have to wait on hold to speak to a person. PayPal also has a Twitter account dedicated to support and a robust online community of users who answer questions.
Comparable Savings Account Options
Here's how the PayPal Savings account stands up to the competition.
Apple Card Savings Account
The Apple Card Savings account is similar in several ways to PayPal Savings. Customers enjoy a APY and do not have to pay fees or meet minimum balance requirements to maintain their accounts. It's also an online account managed through an app, in this case through Apple Card in the Wallet app.
For Apple users, the account is convenient to use, and that is also the account's main drawback. It's only available for Apple users. For Android users, PayPal Savings has the edge.
SoFi Checking and Savings Account
SoFi advertises an APY of up to for its savings account, which comes paired with a checking account, but you have to set up direct deposit to qualify for the top rate. Otherwise, the rate drops to . Like PayPal Savings, SoFi's savings account has no minimums or fees and features a savings goal system called Vaults, designed to encourage you to set savings goals and track your progress.
As a full-fledged bank, SoFi also offers a variety of financial products, including loans, mortgages, investments and insurance. Customers who want to link financial products may find SoFi more convenient.
How To Apply
You can apply for a PayPal Savings account directly on the company's website or through the mobile app. You'll need to follow these steps:
Log in to your existing PayPal account — or sign up for one if you do not have one yet.
Locate the "Finances" tab and click or tap it.
Select the "Savings" tab.
Follow the prompts, which will ask how you want to receive your interest payment statement, present terms and conditions and guide you through opening a PayPal Balance account if needed.
Who the PayPal Savings Account Is Best For
The PayPal Savings account is best for current PayPal customers and those who want a secondary savings account to maximize savings. It's a better option for customers who are comfortable with online banking — look elsewhere if you need access to a physical branch or want a dedicated ATM card to access the funds. To be eligible for an account, you must live in the United States and have a personal PayPal account. It's not available for business customers.
Final Take
A PayPal Savings account can be a great tool for maximizing your savings, thanks to the generous APY. Unless you have a PayPal debit card, you may have to wait or pay a fee to get the cash, and that can be a good thing when you're trying to save. The custom goals feature is convenient when you're saving for specific purchases, and meeting those goals is easier when you don't have immediate access to the money for impulse buys. 
FAQ
Can I use PayPal as a savings account?

It's possible to use a PayPal Balance account like you would a savings account if you just want a place to store your money. You can leave money there and transfer it as needed or use the balance to pay for purchases

. If you want your money to earn interest, you have to move it to an interest-earning account like the PayPal Savings account through Synchrony Bank.

Is PayPal Savings legitimate?

Yes, PayPal Savings is legitimate. Although PayPal is not a bank, its savings account is offered through Synchrony Bank, Member FDIC.

How do I set up a PayPal Savings account?

Before you can set up a PayPal Savings account, you need a PayPal Balance account. Log in to the PayPal website or mobile app and click on the "Finances" tab. Then locate and click on the "Savings" tab to start the process. Follow the prompts on the screen to finish setting up the account.

How do I withdraw money from my PayPal Savings account?

You cannot withdraw money directly from a PayPal Savings account

. Instead, you have to transfer money from your savings account to your PayPal Balance account

. From there, transfer the amount you want to your linked checking account or eligible debit card.

Another option is to request a check from PayPal, but this method takes the longest. Transfers take between one and three days to complete, and an instant transfer is available for a fee

. However, the fastest way to access your money is to use a PayPal debit card.
Rates are subject to change; unless otherwise noted, rates are updated periodically. All other information on accounts is accurate as of May 1, 2023.
Editorial Note: This content is not provided by any entity covered in this article. Any opinions, analyses, reviews, ratings or recommendations expressed in this article are those of the author alone and have not been reviewed, approved or otherwise endorsed by any entity named in this article.