Randolph-Brooks Federal Credit Union Review: Diversified Products, Low Fees
GOBankingRates Score
Randolph-Brooks Federal Credit Union
Quick take: Randolph-Brooks Federal Credit Union only operates in four Texas metro areas, but it serves those communities well with a wide range of banking accounts, decent APYs and modest fees.
Fees
APYs
Product Breadth
Account Minimums
How did we calculate this?
Pros
Numerous fee-free accounts

Competitive yields on some accounts

Interest-bearing checking account
Cons
Limited to four primary areas in Texas
About Randolph-Brooks Federal Credit Union
Randolph-Brooks Federal Credit Union, or RBFCU, started out serving military members and their families but has since extended its services to others. The credit union serves four major markets in Texas — Austin, Corpus Christi, Dallas-Fort Worth and San Antonio — and has more than 60 branches.
RFCBU offers its members an impressive range of account types, from standard banking accounts to certificates, credit cards, insurance, loans and business accounts. GOBankingRates has ranked RBFCU as one of the Top 100 Banks of 2022.
RBFCU Checking Account
The Really Free Checking account is Randolph-Brooks Federal Credit Union's primary checking account option, though it also offers a Youth Checking account. Really Free Checking lives up to its name, charging no monthly maintenance fees and featuring no minimum balance requirements. The account also comes with a Freedom Debit Card with free ATM access to the CO-OP network and free RBFCU bill pay.
Really Free Checking is an interest-bearing account that pays an annual percentage yield of 0.05%, which is not bad for a checking account.
RBFCU Savings Account
Randolph-Brooks Federal Credit Union offers a single primary savings account as well as a Youth Savings account. The primary savings account requires a $1 deposit to establish membership in the credit union, and there is no monthly maintenance fee. Dividends are paid monthly. The APY is a very competitive 0.30%.
RBFCU Money Market Accounts
Randolph-Brooks Federal Credit Union offers two money market accounts: Classic Money Market, which is a basic account; and Choice Money Market, which offers enhanced yields. Both accounts have a $2,500 minimum balance and charge no monthly maintenance fees. Classic Money Market is available to both personal and business account holders, while Choice is available only to personal account holders. 
The APY for the Classic Money Market account is 0.35% on all balances. For Choice Money Market, the APY is 0.80% on balances of $2,500-$24,999; 0.50% on balances of $10,000-$25,000; and 0.35% on balances above $25,000.
RBFCU CD Accounts
Randolph-Brooks Federal Credit Union offers two types of certificates, which are the credit union version of CDs: regular certificates and SuperSaver certificates. Terms are six months to seven years for regular certificates and 18 months for SuperSaver certificates. Rates are tiered, and there is a $1,000 minimum.
Yields are very strong across the board. Regular certificates pay an APY of 0.30% to 0.95%, with higher balances and longer terms getting the higher rates. SuperSaver certificates pay an APY of 0.40% on all balances.
RBFCU Features
Fees
Randolph-Brooks Federal Credit Union makes it easy to bank free of fees, as its checking, savings and money market accounts all have no are monthly maintenance fees. Fees for other items are reasonable, such as the $1 fee for using non-network ATMs and the $24 overdraft fee per item.
APYS
You might get the head-spinning rates at RBFCU you'll find at certain online banks or high-yield savings accounts, but its APYs are more than adequate on all accounts: 0.05% on the checking account, 0.15% on the savings account, up to 0.80% on the money market accounts, and up to 0.95% on certificates.
Product Breadth
Customers looking for a comprehensive financial institution will likely be pleased with Randolph-Brooks Federal Credit Union, as it offers all of the accounts most commonly used by banking clients. The main negative is that you only get a choice of one checking and one savings account. In addition to basic deposit accounts, the credit union also offers IRAs, investment options and loans.
Account Minimums
There is no minimum attached to the Free Checking account and a low $1 opening minimum for the savings account. Certificates have a minimum of $1,000, which isn't bad. However, the $2,500 minimum for a money market account is on the steep side.
Editor's Favorite

The RBFCU certificate lineup is fairly broad and high-yielding, which can help you reach your savings goals much faster.
RBFCU vs. Competitors
Randolph-Brooks Federal Credit Union has advantages over other credit unions, but some of its competitors have their strengths as well.
| BANK | BEST FOR |
| --- | --- |
| Randolph-Brooks Federal Credit Union | Texas residents who want high CD APYs and a good lineup of products |
| Navy Federal Credit Union | Military and ex-military personnel |
| USAA | Nationwide ATM rebates up to $15 per month |
| UFCU | Variety of checking accounts |
RBFCU vs. Navy Federal Credit Union
Navy Federal Credit Union, which caters to active and retired military and Defense Department personnel and their families, gets the edge with its 0.25% savings account APY, but its 0.45% money market rate can't top the high end APY at RBFCU.
RBFCU vs. USAA
USAA offers nationwide ATM fee rebates of up to $15 per statement cycle versus the $1 per transaction fee that RBFCU charges at non-network ATMs. RBFCU has big edge over USAA when it comes to account interest rates, particularly when it comes to its USAA CDs, which top out at 0.04% APY.
RBFCU vs. UFCU
UFCU offers four types of checking accounts, giving customers more variety than RBFCU does. The credit union's Teen Checking account pays an APY as high as 1.50%. But RBFCU wins the prize for offering higher APYs on all other accounts.
Final Take
Randolph-Brooks Federal Credit Union packs a lot of service and features into a relatively small geographical area. Most accounts can be had without monthly maintenance fees, although money market accounts requires a high minimum balance is required. All of the basic banking accounts at RBFCU pay interest, and many of the credit union's APYs are much higher than those offered by national banks.
Randolph-Brooks Federal Credit Union FAQ
Here are answers to some of the most frequently asked questions about RBFCU.
Who can join RBFCU?

There are many ways to qualify for RBFCU membership, but they all involve having some type of ties to Texas. If you volunteer, live, work, worship or go to school in Texas, you likely qualify. You can also qualify if you have an immediate family member who is already an RBFCU member. The best way to find out if you qualify is to contact the credit union.

Is RBFCU FDIC-insured?

As a credit union, RBFCU is insured by the National Credit Union Administration, not the Federal Deposit Insurance Corp. The NCUA offers credit unions the same type of insurance as the FDIC, however, up to $250,000 per depositor.

Does RBFCU have mobile deposit?

Yes, RBFCU offers mobile deposit through its app.
Vance Cariaga contributed to the reporting for this article.
Rates are subject to change; unless otherwise noted, rates are updated periodically. All other information on accounts is accurate as of Jan. 14, 2022.
Editorial Note: This content is not provided by Randolph-Brooks Federal Credit Union. Any opinions, analyses, reviews or recommendations expressed in this article are those of the author alone and have not been reviewed, approved or otherwise endorsed by Randolph-Brooks Federal Credit Union.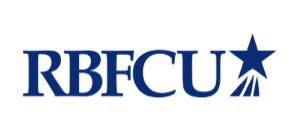 Take Advantage of our Best Offer(s)