Randolph-Brooks Federal Credit Union Review: Diversified Products, Low Fees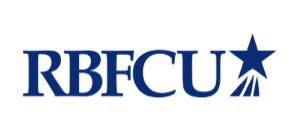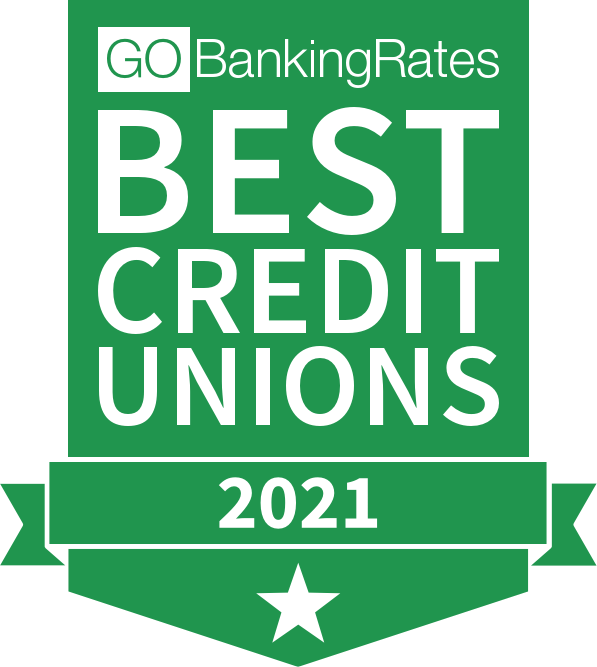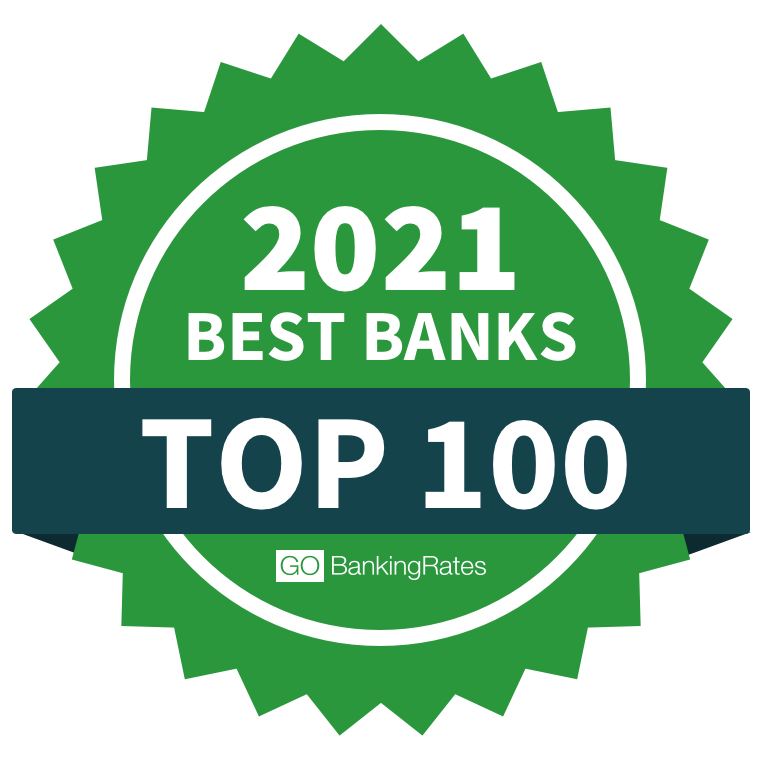 GOBankingRates Score
Our take: Randolph-Brooks Federal Credit Union is geographically limited, but it serves its community well with a wide range of banking accounts, respectable APYs and modest fees.
Fees
APYs
Product Breadth
Account Minimums
How did we calculate this?
Pros
Numerous fee-free accounts
Decent APYs on some accounts
Interest-bearing checking account
Cons
Limited to four primary areas in Texas
Low app ratings
About Randolph-Brooks Federal Credit Union
Randolph-Brooks Federal Credit Union is based in these major market areas in Texas: San Antonio, Dallas-Fort Worth and Corpus Christi. The credit union serves hundreds of thousands of members worldwide, with more than 60 branches in its service area.
Randolph-Brooks Federal Credit Union offers its members an impressive range of account types, from standard banking accounts like checking, savings and money market accounts to CDs, credit cards, insurance, loans and business accounts. GOBankingRates has ranked RBFCU as one of the Best Credit Unions of 2021.
RBFCU Products
Customers looking for a comprehensive financial institution will likely be pleased with Randolph-Brooks Federal Credit Union, as it offers all of the accounts most commonly used by banking clients.
Product
Key Details
Savings Account

No monthly maintenance fee
Low $1 minimum deposit to open account

Money Market Accounts

Two types of accounts
High APYs available

CDs

Two CD options to choose from
Wide range of maturity dates
High APY options

Checking Account

No fees or monthly minimums
Interest-bearing

IRAs

No-fee traditional and Roth IRAs

Investment Options

Full-service brokerage option

Loans

Auto, personal and student loans, in addition to credit cards and home loans
RBFCU Savings Account
Randolph-Brooks Federal Credit Union offers a single savings account, which requires a $1 deposit to establish membership in the credit union.
Features
No monthly maintenance fee
$1 minimum to open
Dividends paid monthly
Can be used as source of overdraft protection
Decent savings account rate of

0.15%

APY
Pros
RBFCU's savings account has no monthly fees and requires just $1 to open, which also qualifies account holders for membership. The savings APY of 0.15% is well above the national average savings account rate of just 0.05%.
Cons
RBFCU only offers a single savings account, and the savings rate of 0.20% APY is below that available from online banks.
RBFCU Money Market Accounts
Randolph-Brooks Federal Credit Union offers two money market accounts. The basic money market account is dubbed the Classic Money Market, while the Choice Money Market offers enhanced yields.
Features
$2,500 minimum balance
No monthly fee
Tiered interest rates
0.40% APY for all deposits in the Classic Money Market
APYs of between 0.40% and 1.00% for the Choice Money Market account
Pros
The Choice Money Market account offers a 1.00% APY on balances from $2,500 to $10,000. Plus, you'll pay no monthly fees.
Cons
Both accounts require a high $2,500 minimum balance.
RBFCU CD Accounts
Randolph-Brooks Federal Credit Union offers two types of CDs: regular and SuperSaver certificates. Both types offer well-above-average yields.
Features
Terms from six months to 84 months for regular certificates
Terms of 18 months for SuperSaver certificates
$1,000 minimum
Dividends can be compounded or paid to checking, savings or money market accounts
Automatic renewal at maturity
APYs range from 0.45% to 1.16%
Tiered interest rates
Pros
Rates are well above average on Randolph-Brooks Federal Credit Union CDs. The 18-month SuperSaver certificates pay a 0.60% APY. Maturities of up to seven years are available.
Cons
The $1,000 minimum is relatively high.
RBFCU Checking Account
The Really Free Checking account is Randolph-Brooks Federal Credit Union's sole checking account option. The account lives up to its name, charging no fees.
Features
No monthly fees and no minimum balance requirements
Mobile app with account review, transfers and more
Access to direct deposits up to two days early
Freedom Debit Card with free ATM access in the CO-OP network
Access cash at up to 32 million retail and point-of-sale locations

0.05%

APY
Pros
A free account that pays interest and offers free ATM access is the gold standard when it comes to checking accounts.
Cons
While earning interest with a free checking account is nice, the 0.05% APY is meager.
Banking Experience
Randolph-Brooks Federal Credit Union only has branches in major market areas of Texas. However, it does have ample digital and mobile reach and multiple ways to access its customer service centers.
Mobile and Digital Experience
You can access your account anytime with RBFCU's digital and mobile tools. Electronic tools include:
Access to account transactions
Customized email and text alerts for loan payments, balance thresholds, deposits and more
Mobile and online bill pay, including same-day payment options for some billers
Remote check deposit via mobile app
Online statements
The Randolph-Brooks Federal Credit Union apps are available via Google Play and the App Store. However, the app only receives a 2.4-star rating from Google Play users and a 2.1-star rating from Apple users. Many of the complaints seem to be from users who preferred the app before a recent redesign.
Physical Branch Locations
Randolph-Brooks Federal Credit Union has over 60 branches located in the major cities in Texas.
How To Open an RBFCU Account
You can open an account with Randolph Brooks Federal Credit Union online in about 15 minutes if you are 18 or older. You'll need the following:
Address
Contact information
Social Security number
State-issued ID for identity verification
Credit or debit card to fund your primary savings account with at least $1
Evidence that you qualify for membership
There are more than 3,000 different ways you can qualify for membership at RBFCU. Your employer, place of worship, neighborhood or school are some of the ways that you may qualify. You can verify your qualifications as you complete the online application.
If you prefer not to apply online, you can also visit an RBFCU branch to open an account.
Customer Service
You can reach Randolph-Brooks Federal Credit Union customer service via phone, email, secure message or online chat. In Austin, the customer service number is 512-833-3300, while for other locations, the number is 210-945-3300. Customer service representatives are available from 7 a.m. to 7 p.m. Monday through Friday and from 8:30 a.m. to 4 p.m. Saturday.
Key Information

Customer service number: 210-945-3300 for Dallas-Fort Worth, San Antonio or Corpus Christi; 512-833-3300 in Austin

Routing number: 314089681
RBFCU Fees
Fees at Randolph-Brooks Federal Credit Union are relatively low. Some banking accounts, like the Really Free Checking account and the savings account, are free of monthly maintenance charges, while the money market accounts have no charges with qualifying minimum balances.
The RBFCU charge for using non-network ATMs is a modest $1, as opposed to the $2.50 or more charged by some other institutions. Overdraft fees are also lower than those of most competitors at $24. However, outbound international wire transfers are a steep $40, while outbound domestic wires are a lower $15.
RBFCU vs. Competitors
Randolph-Brooks Federal Credit Union has advantages over other credit unions, but some of its competitors have their strengths as well.
| Bank | Best For |
| --- | --- |
| Randolph-Brooks Federal Credit Union | Texas residents, high CD APYs |
| Navy Federal Credit Union | Military and ex-military personnel |
| USAA | Nationwide ATM rebates, up to $15 per month |
| UFCU | Variety of checking accounts |
RBFCU vs. Navy Federal Credit Union
Although RBFCU has relatively high APYs on most of its accounts, Navy Federal Credit Union tops most of them. For example, Navy Federal pays a 0.25% APY on its savings account vs. RBFCU's 0.15% APY, and its checking account pays up to a 0.45% APY vs. RBFCU's 0.05% APY.
As opposed to the relatively broad requirements for membership at RBFCU, Navy Federal maintains strict membership requirements. You must have ties to the military, Department of Defense or National Guard to be eligible.
RBFCU vs. USAA
USAA offers nationwide ATM fee rebates of up to $15 per month versus the $1 per transaction fee that RBFCU charges at non-network ATMs. USAA also has no monthly service fees on any account and no minimum balance requirements after the $25 to open an account.
RBFCU tops USAA when it comes to account interest rates, particularly when it comes to its CD lineup.
RBFCU vs. UFCU
UFCU offers four types of checking accounts, giving customers more variety than RBFCU does. The credit union's Teen Checking account pays an APY as high as 1.50%.
By and large, the interest rates offered by UFCU accounts, particularly on CDs, are much lower than what customers can get with RBFCU.
Final Take
Randolph-Brooks Federal Credit Union packs a lot of service and features into a relatively small geographical area, as it only serves four areas of Texas. However, there are many ways to qualify for entry into the credit union, so the company's reach exceeds its physical location.
Most accounts can be had without monthly maintenance fees, although for some accounts, like the money market accounts, a minimum qualifying balance is required. Ancillary fees, while present, are not as burdensome as with many other institutions; the non-network ATM fee of $1 and the overdraft fee of $24 are lower than at many competitor banks, for example.
All of the basic banking accounts at RBFCU pay interest, including the free checking account. Many of the credit union's APYs are much higher than national averages and far above those offered by national banks like Chase.
More Low-Fee Banks

Bank Branches

Credit Unions
Editor's Favorite

The RBFCU CD lineup is fairly broad and high-yielding, which can help you reach your savings goals much faster.
Randolph-Brooks Federal Credit Union FAQ
Here are answers to some of the most frequently asked questions about RBFCU.
Who can join RBFCU?

There are many ways to qualify for RBFCU membership, but they all involve having some type of ties to Texas. If you volunteer, live, work, worship or go to school in Texas, you likely qualify. You can also qualify if you have an immediate family member who is already an RBFCU member. You can contact the credit union to see if you can qualify for membership in other ways.

Is RBFCU FDIC-insured?

As a credit union, RBFCU is insured by the National Credit Union Administration, not the Federal Deposit Insurance Corp. The NCUA offers credit unions the same type of insurance as the FDIC, however, up to $250,000 per depositor.

Does RBFCU have mobile deposit?

Yes, RBFCU offers mobile deposit through its app.

How much is the overdraft fee?

The RBFCU overdraft fee is $24. Overdraft protection transfers from a savings account or line of credit are free.

Does RBFCU offer free money for signing up for an account?
Rates are subject to change; unless otherwise noted, rates are updated periodically. All other information on accounts is accurate as of Dec. 12, 2020.
This content is not provided by Randolph-Brooks Federal Credit Union. Any opinions, analyses, reviews or recommendations expressed in this article are those of the author alone and have not been reviewed, approved or otherwise endorsed by Randolph-Brooks Federal Credit Union.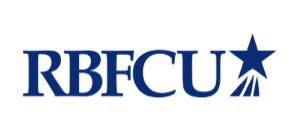 Take Advantage of our Best Offer(s)