Best Banks in Texas of 2023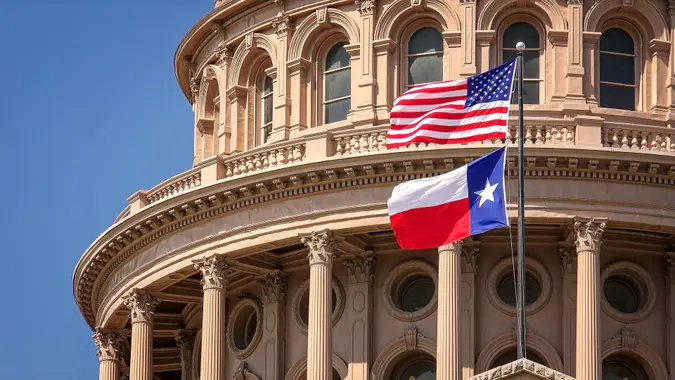 CrackerClips / Getty Images/iStockphoto
With nearly 400 financial institutions in the Lone Star State, knowing what the best banks in Texas are can take some serious thought. Many individuals choose a bank based on convenience, thinking of the "best banks near me" before anything else. However, the bank that's closest to you may not be the closest match for your needs. This guide on the best banks in Texas weighs the pros and cons of the top choices in the state.
Best Banks Near Me: How Banks in Texas Made the List
It all started with the annual GOBankingRates Best Banks ranking. Once the banks were selected based on how they performed in categories such as customer service, interest rates, national branch availability, fees, market share and more, the list of banks was narrowed down to a sampling of top banks in Texas. 
8 Best Banks in Texas
What are the top banks in Texas? The following banks ranked highest in the state of Texas based on the criteria mentioned.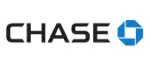 Chase Bank
Why it stands out:
Chase Bank's
presence in Texas is widespread, with hundreds of branches throughout. If you live in major cities such as Austin, Dallas, Houston or San Antonio, you'll find the most branch concentrations.
Chase is not only present throughout the state but its financial products are widely varied to serve a diverse population. Everything from basic, low-cost checking, such as Chase Total Checking®, to Chase Private Client Checking for high-net-worth individuals, is available.
Besides accounts, Chase's personal lending services offer nearly every type of loan you may need including mortgages, home equity lines of credit, vehicle loans and more. You may receive better relationship rates when you maintain bank accounts and loans with Chase, saving you money in the long run.
Pros:
Full-featured ATMs and mobile app
Relationship rates for mortgage holders
Online, self-directed and advisor-based investing available
Cons:
What to look for:
Chase overdraft fees
can be steep, at $34 each. Overdraft protection* can save you from the hassle and expense of returned checks and negative balances.
READ OUR FULL REVIEW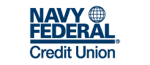 Navy Federal Credit Union
Why it stands out:
Texas has one of the largest concentrations of military in the U.S. Navy Federal Credit Union serves past and present military personnel, as well as their family members.
If you qualify for membership to one of the best credit unions in the country, you'll have access to low-cost accounts and a competitive interest rate, depending on the account type and balance.
Navy Federal provides multiple ways to bank, including branches, CO-OP locations, phone, live chat, mobile and online banking. Besides branches in the U.S., stationed military will find locations overseas in Spain, Italy, Japan, Cuba, Guam, Korea and more.
Pros:
CD rate offerings are very competitive
Checking accounts available with no monthly service fees
Over 30,000 free ATMs available in the U.S.
Up to $240 per year back on out-of-network ATM withdrawals
Cons:
Limited to military personnel and relatives
What to look for:
Once you're an NFCU member, you'll receive special discounts for other goods and services, such as discounted auto insurance and car rentals, special offers at select retailers when using your Visa debit card and a car buying service that helps you get the best price on a vehicle.
READ OUR FULL REVIEW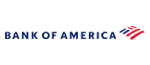 Bank of America
Why it stands out:
Bank of America
, Member FDIC
,
tiers its checking accounts to keep banking simple. You can start with
Bank of America Advantage SafeBalance Banking®
for a low-cost banking option. As your needs grow, 
Bank of America Advantage Plus Banking®
and Bank of America Advantage Relationship Banking
®
add items such interest on balances and more.
Best of all, you can switch between the different account tiers without the need to open or close accounts which can be time-consuming and require changing out bank cards and checks.
Pros:
Preferred Rewards membership includes relationship rates, interest rate boosters and bonus rewards on credit card spending
Tiered checking account bundles
Checking and savings account fees can be waived
Low cost, self-directed investing is available through Merrill Edge
Cons:
Low Annual Percentage Yields
No money market account available
What to look for:
Merrill Edge's partnership with Bank of America gives you the flexibility of investing on your own or by working with an advisor. You'll receive unlimited, commission-free trades of stocks, options and ETFs. Or choose more guidance on your portfolio by working with advisors for a small monthly commission of your balance.
READ OUR FULL REVIEW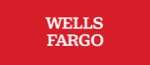 Wells Fargo
Why it stands out:
If your banking needs are a bit more complex than an online-only bank can handle, Wells Fargo is a great option with physical branches and a robust mobile banking app.
You'll find 487 branches and 1,066 ATMs in Texas when one-on-one customer service is critical. For more immediate needs, the Wells Fargo mobile app is ready for 24/7 scheduled and mobile deposits, account alerts and managing account and card access. You can quickly toggle Wells Fargo cards and accounts on and off as needed.
Pros:
Most accounts have low opening deposit minimums of $25
Mobile app has great ratings from millions of iOS and Android users
Monthly maintenance fees can be waived
Automatic savings transfers available to grow your emergency fund faster
Cons:
Low interest rate yields
Overdrawing your account can add up, with overdraft fee of $35 per item
What to look for:
Everyday Checking is one of Wells Fargo's
best checking accounts
. You can open an account with just $25. The monthly maintenance fee of $10 is waivable for young adults between 17 and 24 or with a minimum balance or monthly direct deposit of $500.
READ OUR FULL REVIEW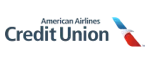 American Airlines Federal Credit Union
Why it stands out:
American Airlines is headquartered in Fort Worth, Texas. There are thousands of employees in the area alone. Besides employees of AA, the
American Airlines Federal Credit Union
serves individuals affiliated with airlines.
As with many of the top credit unions, members receive the best rates on their balances, as well as low fees and competitive rates on loans. Because of AAFCU's non-profit structure, account holders earn higher interest rates.
Regardless of whether you're starting with banking or have an established financial plan, most of AAFCU's bank accounts don't have any minimum opening balance requirements and earn interest on balances, no matter the amount.
Pros:
Free basic accounts or premium accounts with easy-to-waive account fees
Competitive interest rates
Cons:
Membership is exclusive to airline-industry employees
Branches in Texas are concentrated in the Dallas-Fort Worth area
What to look for:
CDs
aren't always worth it
because the amount invested can't be altered or withdrawn before the term is over without penalty. However, AAFCU's Dream Plan Share Certificate may be a good option for the long-term savings goal of saving a down payment for a home. It's more flexible than an average CD, allowing you to start with a small amount of $25 and contribute monthly while still receiving interest on your balance.
READ OUR FULL REVIEW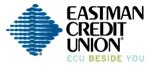 Eastman Credit Union
Why it stands out:
Credit unions can exclude many individuals because of the narrow requirements for membership, such as vocation or university affiliation. Eastman Credit Union's membership is more accessible. As long as you live near one of the credit union's Texas locations, you qualify for access.
Is joining Eastman Credit Union worth it? Based on the low fees and competitive rates, the answer is yes. Free interest-bearing checking with no account minimums pays a tiered APY. Higher balances can earn the best rates.
Pros:
No minimum balance requirements
No monthly maintenance fees
Money market account with six withdrawals per month
Over 56,200 free ATMs from the Allpoint and Presto! networks
Cons:
Only a few branches in Texas
What to look for:
ECU's money market account is unlike other banks. This Insured Money Market Account has no monthly service charges and no minimum balance requirements. Members are also given six withdrawals per month to access their money.
READ OUR FULL REVIEW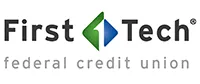 First Tech Federal Credit Union
Why it stands out:
First Tech Federal Credit Union is a technology-first financial institution for employees of major tech firms such as Microsoft, HP, Amazon and Google. The focus on innovation adds new ways to make banking more accessible, such as a user-friendly mobile app and website, as well as virtual appointments when you're not near First Tech's branches, known as Experience Centers.
To make the most of checking, the higher-tier Dividend Rewards account offers waivable monthly maintenance fees and dividends. Self-directed and advisor-based investing services are available through Raymond James, as a subsidiary of First Tech, known as Addison Avenue.
Pros:
Interest-bearing checking accounts
Dividends bump APY an additional amount, depending on account type and balance
Loans, insurance and investing also available
Membership available by joining the Financial Fitness Association or Computer History Museum
Cons:
Only one location in Houston area
What to look for:
First Tech has a wide range of credit cards. Many of them offer rewards points and have no annual fees. If you have both a First Tech Mastercard and a Rewards Checking and Savings account, you can earn an extra 0.50% cash back into your checking account for up to $15 per month and get a $10 rebate for streaming subscriptions.
READ OUR FULL REVIEW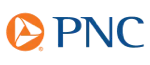 PNC
Why it stands out:
PNC Bank's approach to banking is largely digital. To get started, you'll need to set up a Virtual Wallet
®
and choose a checking account. PNC makes it possible to open more than one spending account to plan for short-term spending. Add a savings account to set aside rainy-day funds and to step in for overdraft protection.
Besides the basic Virtual Wallet, you can choose from two higher-tier spending accounts, Spend and Select. Free out-of-network withdrawals and reimbursed ATM fees are just a couple of perks, although you'll need larger deposits to avoid the monthly maintenance fees.
Pros:
Over 300 branches in Texas
User-friendly online mobile app featuring colorful graphics
Monthly maintenance fees can be waived
Get 24 hours to fund an overdrawn account before overdraft fees are charged
Cons:
Daily overdraft fee of $36; up to $144 total
What to look for:
Low Cash Mode in the mobile banking app helps you avoid bounced checks and returned transactions. You'll receive notifications when your account falls below a set amount. You can choose what payments can overdraw your account and which transactions simply decline for insufficient funds. Plus, you'll receive an extra 24 hours to bring your account out of the negative before overdraft fees kick in.
READ OUR FULL REVIEW
Takeaway
Texas has a variety of quality banking options ranging in choices such as large national banks to specialized credit unions. The best banks in Texas selected have branches in the state as well as a robust digital presence to make most of your banking needs possible — and convenient.  
FAQ
Here are the answers to some of the most frequently asked questions regarding banks in Texas.
What are the major banks in Texas?

Some of the largest banks in Texas based on asset size are the following:

J.P. Morgan Chase Bank
Bank of America
Wells Fargo
Frost Bank

What is the best bank to bank at?

Here's a look at some of the best banks in Texas that you can consider:

Chase Bank
Navy Federal Credit Union
Bank of America
Wells Fargo
American Airlines Federal Credit Union
Eastman Credit Union
First Tech Federal Credit Union
PNC

Keep in mind that the best bank for you will depend on your financial goals and needs. Before selecting one, you should research fees, account minimums and accessibility.
Best Banks By Region
Cynthia Measom contributed to the reporting for this article.
*With Chase Overdraft AssistSM, Chase won't charge an insufficient funds fee if you're overdrawn by $50 or less at the end of the business day, or if you're overdrawn by more than $50 and you bring your account balance to overdrawn by $50 or less at the end of the next business day (you have until 11 p.m. ET, or 8 p.m. PT, to make a deposit or transfer). Chase Overdraft Assist does not require enrollment and comes with eligible Chase checking accounts.
Rates and fees are accurate as of Sept. 12, 2023, and subject to change.
GOBankingRates is a personal finance and consumer interest rate website and an online marketing company serving top-tier banks, credit unions and other financial services organizations. Some companies mentioned in this article might be clients of GOBankingRates, which serves more than 100 national, local and online financial institutions. Rankings and roundups are completely objective, and no institution, client or otherwise, paid for inclusion or specific placement. Any opinions, analyses, reviews or recommendations expressed in this article are those of the author alone and have not been reviewed, approved or otherwise endorsed by the companies included in the article. All fees and rates are subject to change at the issuers' discretion. Some interest rates might be short-term or promotional offers only, and it is possible additional terms and conditions must be met to obtain the interest rates listed. Rates and availability might vary by region. Verify terms and conditions before opening an account.
GOBankingRates bases its assessment of "best" and "top" products on the above-stated parameters to create a baseline for comparison. This assessment is an approximation of "best" and "top" designed to help consumers find products that might be appropriate for them. There could be other options available as well. Consumers should consider various options appropriate for their circumstances.
To discover the Top Banks, GOBankingRates looked at the top national institutions (excluding credit unions) with over $100 billion in total assets. To determine rankings, GOBankingRates looked at the following factors: (1) checking product minimum deposit; (2) monthly checking fee ratio (percentage based on the minimum to avoid the fee compared to the monthly fee itself); (3) savings product minimum deposit; (4) savings product APY; (5) Bauer rating (out of 5 stars); (6) products/services offered (auto loans, mortgage loans, credit cards, investment services and insurance); and (7) the average mobile app rating between the Android and Apple app stores. All factors were then scored and combined, with the lowest score being best. Factors (1) and (3) were weighted 0.5 times, factor (4) was weighted 2.5 times, and factor (6) was weighted 1.5 times.  
Editorial Note: This content is not provided by any entity covered in this article. Any opinions, analyses, reviews, ratings or recommendations expressed in this article are those of the author alone and have not been reviewed, approved or otherwise endorsed by any entity named in this article.
Editorial Note: This content is not provided by Chase. Any opinions, analyses, reviews, ratings or recommendations expressed in this article are those of the author alone and have not been reviewed, approved or otherwise endorsed by Chase.
Our in-house research team and on-site financial experts work together to create content that's accurate, impartial, and up to date. We fact-check every single statistic, quote and fact using trusted primary resources to make sure the information we provide is correct. You can learn more about GOBankingRates' processes and standards in our editorial policy.