Sallie Mae Bank Review: Solid Rates on Savings and CDs
GOBankingRates Score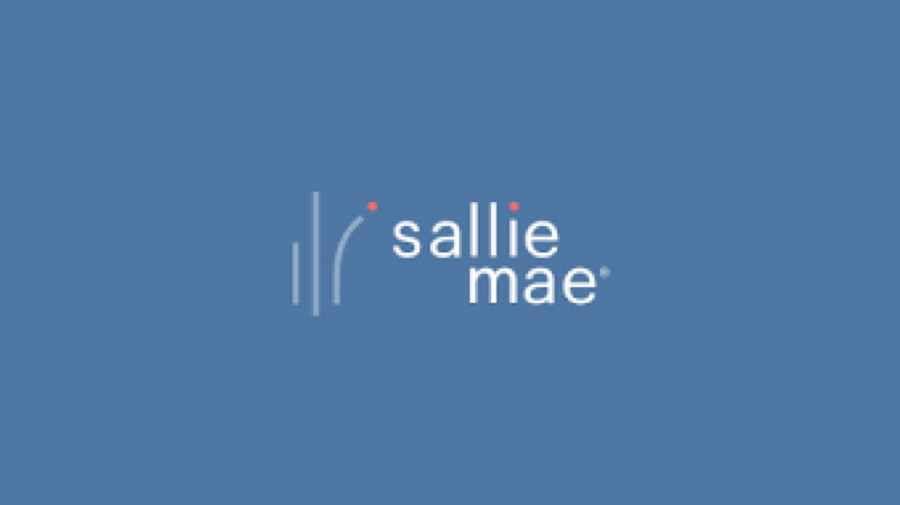 Quick Take: Sallie Mae Bank offers plenty of savings options with no minimum deposits nor monthly fees. It is known for its competitive savings and CDs. The biggest issues with this bank are that it doesn't offer checking accounts and it has limited customer service hours.
Savings Account
Money Market Account
CD Account
Banking Experience
How did we calculate this?
Pros
No monthly fees
Competitive rates on savings and CDs
Financial planning options
Cons
No checking account availability
No branch availability
Limited customer service hours
Sallie Mae Bank Overview
Sallie Mae Bank, which is the online banking arm of SLM Corp., was established in 2005 and is headquartered in Salt Lake City. Even though Sallie Mae Bank offers limited products and services and does not offer checking accounts, it's the perfect pick for helping you meet your savings goals.
Key Features
Savings Accounts
Sallie Mae offers two savings accounts: SmartyPig and its High-Yield Savings Account. Here are the details for each.
SmartyPig Account
You can think of Sallie Mae's SmartyPig Account as a virtual piggy bank that allows you to set up specific savings goals and track them.
Competitive interest rate of APY.
Earn a $10 reward for each friend you refer who opens a SmartyPig Account and makes a deposit of at least $10 within 90 days. There is a maximum of 100 friends and $1,000 in total rewards.
No fees or minimums, and you can set up automatic biweekly or monthly savings deposits to increase your balance. Additionally, you can add funds to your account at your convenience.
High-Yield Savings Account
With Sallie Mae's High-Yield Savings Account, you can earn interest faster than you would with most traditional savings accounts. While this account does not offer the same referral program as the SmartyPig account, it does offer free transfers and other benefits:
The APY is compounded daily and paid monthly
No minimum balance requirements
No monthly maintenance fees
Money Market Account
Sallie Mae's Money Market Account is a standout among money market offerings from both traditional institutions and other online banks. GOBankingRates has consistently named it as one of the Best Money Market Accounts for several reasons:
Competitive rate of APY

No monthly maintenance fees

No minimum balance requirements and free transfers

You can write checks with a money market account
CD Accounts
GOBankingRates often ranks Sallie Mae Bank as having one of the Best CD Accounts due to no monthly fees and high APYs, which are considered some of the best CD rates available. CD terms are available from six to 60 months, with varying rates according to term.
CD rates range from a competitive to APY, depending on the term. Although the rates are competitive, it's important to note that a $2,500 minimum opening deposit is required on all CDs.
Banking Experience
The selection of banking products you want and competitive rates may be what you focus on when searching for a bank, but these other factors are worth considering, too:
No Minimum Daily Balance Requirements: Sallie Mae Bank does not require you to meet minimum daily balance requirements. This can be helpful if you are working to build up your balance over time.
No Monthly Fees: Other banks charge monthly fees and often allow you the option of having them waived, but you have to meet one or more requirements, such as maintaining a minimum daily balance or setting up regular direct deposits.
Mobile Banking: Sallie Mae's banking app is available for both iOS and Android devices, with a rating of 4.6 out of 5 on the App Store and 4 out of 5 on Google Play. The app includes helpful features, such as account summaries on the home screen, including credit cards; the ability to apply for a loan with pre-filled information and check the status of a loan application; and a quarterly FICO score. 
Comparable Online Bank Options
One way to get the big picture about a bank is to see how it measures up to its competitors. Here's a snapshot of Sallie Mae versus competing financial institutions.
Wells Fargo Bank
Sallie Mae is an online-only bank, which means you won't be able to receive face-to-face service. However, Wells Fargo shines in that area by allowing its customers to meet with its representatives in person and even conveniently book in-person appointments with banking representatives online.
However, Wells Fargo charges monthly service fees on its savings accounts if you don't meet minimum daily balance requirements, while Sallie Mae does not.
Chase Bank
Chase is considered a full-service bank with all of the banking products and services consumers typically seek, while Sallie Mae is much more limited and offers only student loans, savings accounts and credit cards.
However, Sallie Mae's savings account options are fee-free and do not require account holders to maintain minimum balances; Chase charges monthly fees if you don't meet requirements, such as a minimum daily balance.
PNC Bank
PNC Bank offers relationship rates when you link your savings account to one of its eligible checking accounts. Sallie Mae doesn't offer checking accounts or a relationship rate option.
However, Sallie Mae's rates are much higher overall, even without relationship rates.
Final Take
Sallie Mae's selection of savings products and competitive rates without the hassle of monthly fees or minimum balance requirements are what make it a viable option, even without checking accounts. It is good for people looking for a secondary bank that offers competitive savings rates with a unique twist on the standard savings account. If you don't mind doing your banking online, Sallie Mae is worth considering.
FAQ
Here are a few of the most commonly asked questions about Sallie Mae Bank.
Is Sallie Mae a good bank?

Sallie Mae Bank is a good bank for those who do not require a checking account but want competitive savings rates as well as no monthly fees.

What kind of bank is Sallie Mae?

Sallie Mae bank is an online bank. There are no branches and it does not have checking account options. GOBankingRates ranked it amongst the Best Online and Neobank Savings Accounts for 2023.

Is Sallie Mae an online bank?

Sallie Mae Bank is an online banking institution and does not have physical branches.

How long has Sallie Mae Bank been in business?

Sallie Mae Bank was established in 2005.
Cynthia Measom contributed to the reporting for this article.
Editorial Note: This content is not provided by any entity covered in this article. Any opinions, analyses, reviews, ratings or recommendations expressed in this article are those of the author alone and have not been reviewed, approved or otherwise endorsed by any entity named in this article.
Rates are subject to change; unless otherwise noted, rates are updated periodically. All other information on accounts is accurate as of Jan. 11, 2023.
The information related to Chase products was collected by GOBankingRates and has not been reviewed or provided by the issuer of these products. Product details may vary. Please see the issuer's website for current information. GOBankingRates does not receive commission for these products.
Editorial Note: This content is not provided by Chase. Any opinions, analyses, reviews, ratings or recommendations expressed in this article are those of the author alone and have not been reviewed, approved or otherwise endorsed by Chase.