SoFi Review: No-Fee Cash Management With Perks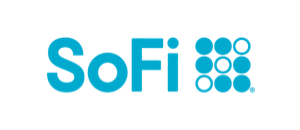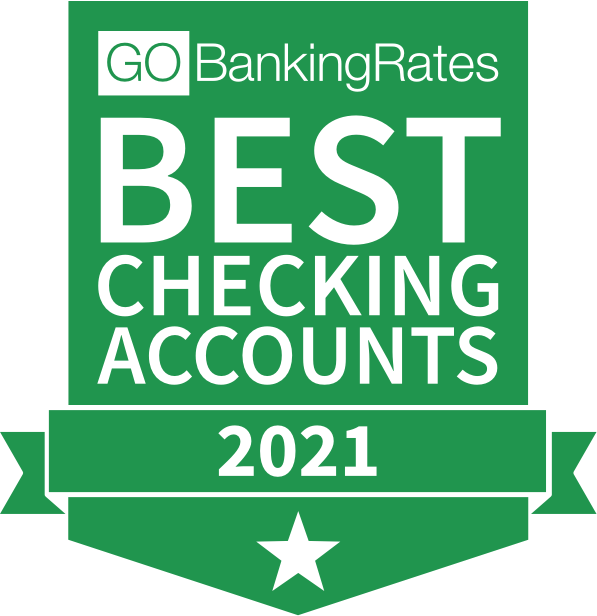 Our Take: SoFi has expanded admirably from its focus on student loans, but it has more ground to cover and could be a safe choice as it competes on the basic banking account side of things.
Fees
APYs
Breadth of Products
Account Minimums
How did we calculate this?
Pros
Low-cost products across the board
High APY on SoFi Money product with qualifying conditions
Offers loans, investments, cash management and insurance
SoFi Community benefits
Free automated investing
Cons
Limited investment options
No physical branches
About SoFi Bank
Social Finance, Inc. — more commonly known as SoFi — is an online financial technology and services company. SoFi is built around the idea of community, and its objective is to help its members reach their financial goals. SoFi has greatly broadened its product and service line and now offers products for borrowing, investing, spending, saving and protecting assets.
As a SoFi customer, you'll also have access to career advisors and the collective wisdom of its member community. The company received conditional approval for a national banking charter in October 2020, so the company likely will continue to expand its offerings in the future. GOBankingRates has ranked it as one of the Best Checking Accounts of 2021.
SoFi Banking Products
SoFi Bank doesn't offer a wide array of basic banking products, but it does have a considerable number of financial solutions for customers.
Product
Key Details

Savings Account, called SoFi Money

No-fee account
Hybrid savings/checking account features
Use of 55,000-plus ATMs
Interest-bearing account

IRAs through SoFi Invest

No-fee Traditional and Roth IRAs

Investment Options through SoFi Invest 

No-commission stock and ETF trading
Crypto trading
Stock Bits offer fractional share trading
Robo-advisor/automated investing

Loans via SoFi Borrow

Student loans
Auto loans
Home loans
Personal loans

Asset Protection through SoFi Protect


Renters insurance
Homeowners insurance
Auto insurance
Life insurance
Estate planning
SoFi organizes its product offerings into five broad categories: Borrow, Invest, Spend, Protect and For Business. These product lines are further divided into categories and subcategories as follows:
Category
Subcategory
Borrow

Student Loan Refinancing

Medical Resident Refinancing
Parent PLUS Refinancing

Private Student Loans

Undergraduate Student Loans
Graduate Student Loans
Law & MBA Loans
Parent Student Loans

Personal Loans

Home Improvement Loan
Credit Card Consolidation
Relocation Assistance
Medical Loans

Home Loans

Mortgage
Mortgage Refinancing
Cash-Out Refinance
Home Equity

Invest

SoFi Invest

Active Investing
Automated Investing
Retirement Accounts
Crypto
Stock Bits
ETFs

Spend

SoFi Money

SoFi Credit Card
SoFi Relay

Protect

SoFi Protect

Renters Insurance
Homeowners Insurance
Auto Insurance
Life Insurance
Estate Planning

For Business

SoFi at Work
Small Business Financing
SoFi Savings and Checking Accounts
SoFi's only banking account is its cash management account, dubbed SoFi Money. This account is a hybrid account blending features of both traditional checking and savings accounts, although it is technically a brokerage account. Additionally, GOBankingRates has ranked it as one of the Best Checking Accounts of 2021.
Features
No-fee account
Check writing
Bill pay
P2P transfers
Remote check deposit
Interest-bearing
Pros

No account fees
No ATM fees
Unlimited ATM fee reimbursement
FDIC-insured account
Cons
Digital-only experience; no branches or physical locations
Banking Experience
As an online-only financial institution, the SoFi banking experience is tailored to a mobile and digital experience.
Physical Branch Locations
SoFi doesn't have any physical branch locations. You must conduct all of your business through the website, app or ATM machines.
Mobile and Digital Experience
As an online-only financial institution, SoFi relies on the quality of its mobile and digital products to connect with its customers. On these fronts, it succeeds admirably. The website is clearly laid out in terms of what the institution offers, what it pays and its features. The mobile experience is also user friendly, with the firm referring to its SoFi Money account as a "mobile-first account." Some of the functionality of the mobile app includes the following:
Access to account transactions

Mobile check deposit

Two-factor authentication

Update information and passwords

Freeze or reorder debit card

Get support directly through the app
Users view the SoFi mobile apps favorably, rating them 4.4 out of 5 stars on Google Play and 4.8 stars on the App Store.
Accessibility of Funds
One of the drawbacks of saving with SoFi is that deposits don't post instantly. In some cases, you may have to wait up to five business days until you can access the money you deposit into your SoFi Money account. However, that restriction only applies to deposits of more than $5,000. In most cases, money deposited from an external source is available in no more than three business days.  For most deposits, you can access a portion of your deposit the following business day.
Once your money arrives, however, SoFi offers an ATM card that you can use at 55,000-plus Allpoint ATMs around the world without triggering an ATM fee. If a third-party terminal hits you with a fee, SoFi rebates that amount. This is a huge benefit for international travelers, as traditional banks often slap fees of $5 or more on overseas withdrawals, in addition to any third-party fees. Note that ATM withdrawals are limited to $1,000 daily, and debit card usage is restricted to $6,000 per day. 
How To Open an Account
You can open a SoFi account either on the web page or via the mobile app. You'll need to provide standard personal information to get started, including your name and address, date of birth and Social Security number. You'll also need to link a bank account to fund your SoFi account. Once your account is established, you can manage it via either the website or the mobile app.
Customer Service
You can get help with most SoFi accounts via live chat or telephone at 855-456-7634. Hours are Monday through Thursday from 5 a.m. to 7 p.m. PST and Friday through Sunday from 5 a.m. to 5 p.m. PST. SoFi Money and SoFi Invest account holders also can speak with a representative via an online chat.
Key Information

Customer Service: 855-456-7634

Routing Number: 031101334
SoFi Fees
SoFi is one of the industry leaders when it comes to fees on its products. For its major investment products, including its savings account and its stock trading platform, there are no fees or commissions at all. This extends to SoFi's crypto account as well. Even its Stock Bits account is free. Here's a look at services and transactions that often incur fees at other institutions but that are free at SoFi:
Overdraft fees: $0
Stop payment fees: $0
Replacement cards: $0
Statement & research – legal processing: $0
Account opening: $0
Account monthly fees: $0
Inactive/dormant account: $0
P2P transfers: $0
Bill pay: $0
Return item: $0
Mobile deposit fee: $0
Point-of-sale (POS) transactions, domestic or international: $0
Allpoint ATM transactions, domestic or international $0
There are a few potential fees with SoFi, however, including the following:
Paper statement fee: $5
Wire transfer out fee: $25
ACAT transfers to another firm: $75
There are also standard investment fees, such as annual expenses within ETFs and SEC regulatory trading fees.
SoFi vs. Competitors
SoFi doesn't compete directly with traditional brick-and-mortar banks as much as it does with online institutions, especially those referred to as "fintechs." Three of the major players in the online financial services industry are Simple, Ally Bank and Chime.
| Bank | Best For |
| --- | --- |
| SoFi  | Combined cash management account |
| Simple | Separate checking and high-yield savings accounts |
| Ally Bank | More traditional banking offerings |
| Chime  | Higher APY |
SoFi vs. Simple
Simple pays a high 0.50% APY on its high-yield Protected Goals account. The maximum available on a SoFi money account is 0.25% APY.
SoFi reimburses global ATM fees, whereas Simple does not.
SoFi vs. Ally Bank
Ally Bank has a more traditional banking account.
Ally has a lineup that includes separate checking, savings, money market accounts and CDs, whereas SoFi is essentially limited to a cash management account on the banking side.
SoFi offers unlimited ATM fee reimbursement vs. Ally's $10 per statement cycle.
SoFi vs. Chime
Chime offers a much higher 0.50% APY on its cash management account — double that of a SoFi Money account.
SoFi offers fee-free access to 55,000-plus Allpoint ATMs, while Chime's fee-free network is the 38,000-strong MoneyPass network.
Final Take
SoFi is a safe option for customers who are looking for low-fee financial products and are comfortable with a completely online banking experience. As SoFi doesn't have any physical branches, customers must interact with the company exclusively through SoFi's website and/or app. SoFi has broadened its portfolio to the point where many investors and savers can find products and services of interest. The sleek user interface, easy-to-understand products and customer-friendly approach of SoFi may be particularly appealing to those new to the world of saving and investing.
SoFi is great at what it does, but it might not be the best choice for users looking for a one-stop shop approach to finance. SoFi has yet to offer either a complete banking experience or a full line of investment options, making it more of a supplemental choice than a primary one, at least at present.
One important thing to note with SoFi is that despite all outward appearances, the firm is not an actual bank. This may soon change, as the company has been granted a conditional bank charter, but as of now, you're really relying on the six partner banks SoFi has chosen to house your funds. It's important to note that until your deposited funds make their way to one of the member banks, they are not technically insured.
Editor's Favorite

SoFi's no-fee, no-hassle Money account offers global ATM fee reimbursement. For an online-only institution, it offers a broad array of loan and insurance products.
SoFi FAQ
Here are answers to some of SoFi's more commonly asked questions.
Is SoFi Money legitimate?

Yes, SoFi Money is legitimate. The company has an A rating from the Better Business Bureau and was valued at $4.8 billion in 2019. In October 2020, SoFi was granted conditional approval for a national bank charter. The company is considering plans to go public.

Is SoFi a real bank?

SoFi offers bank-like services but it isn't technically a bank. However, the company was granted a conditional bank charter in October 2020, so that could change in the near future. The SoFi Money account is currently offered by a broker-dealer, and it is technically referred to as a brokerage account.

Is SoFi FDIC insured?

SoFi itself does not offer Federal Deposit Insurance Corp. coverage as it is not a bank. SoFi works with six FDIC-insured partner banks that actually hold money deposited into the SoFi Money account, and combined they offer $1.5 million in FDIC insurance to SoFi depositors.

Can I deposit cash into SoFi Money?

No; cash deposits currently are not accepted by SoFi.

Does SoFi Money offer free money for signing up for an account?

SoFi is a highly promotional institution and offers frequent promotions.  Currently, if you sign up for a new SoFi Money account, deposit $250 and set up a direct deposit of at least $500, you can earn $100.
Rates are subject to change. Information on accounts is accurate as of Dec. 27, 2020.
This content is not provided by SoFi. Any opinions, analyses, reviews or recommendations expressed in this article are those of the author alone and have not been reviewed, approved or otherwise endorsed by SoFi.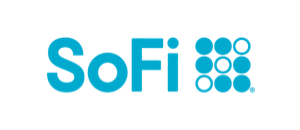 Take Advantage of our Best Offer(s)