TD Bank Review: Convenience, Selection, Great Products and Service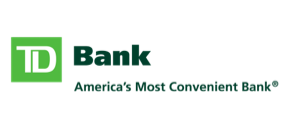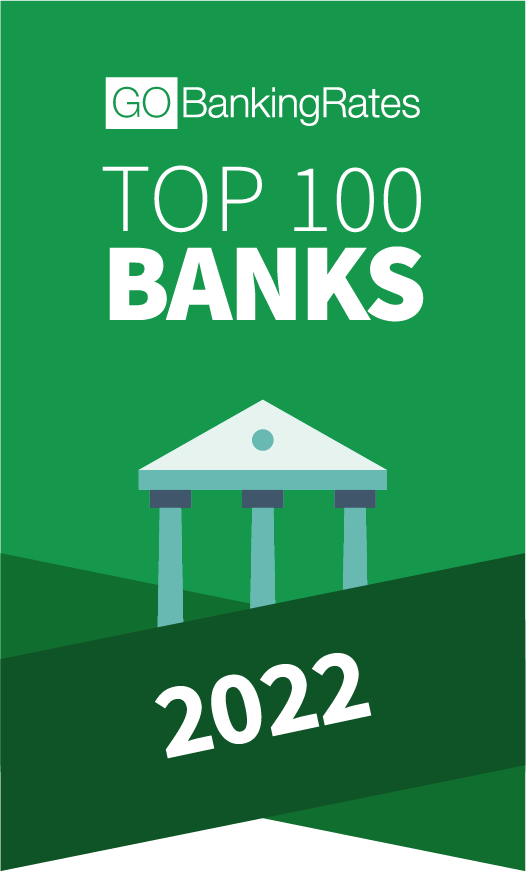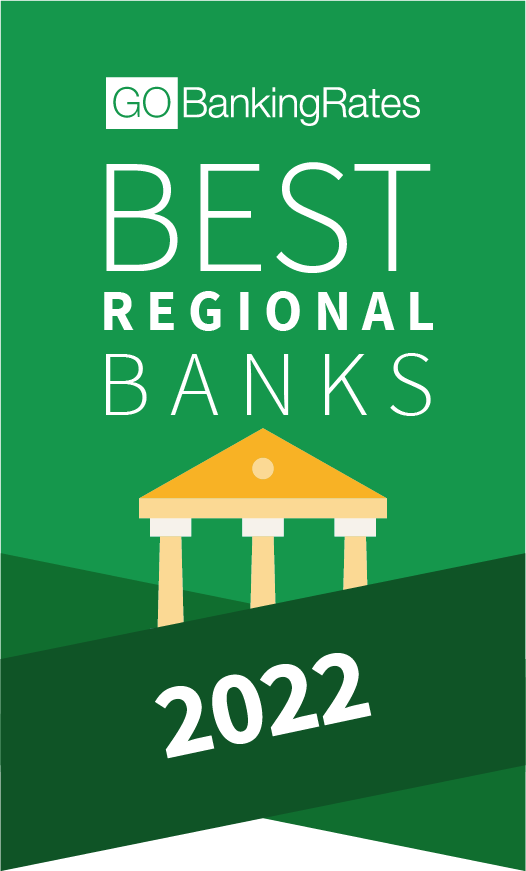 GOBankingRates Score
Quick Take: TD Bank has an account for everyone, from a range of checking and savings account to credit cards, personal loans and home equity loans. Linking your accounts together provides benefits like reducing or eliminating fees and getting rebates for foreign ATM fees.
Account Opening Bonus
Breadth of Products
Customer Service
Mobile App
How did we calculate this?
Pros
Variety of accounts for different needs
Get rewarded for having multiple accounts
Cons
CD interest rates are low
Requirements to waive monthly fee are high
Overview of TD Bank
TD Bank provides banking services at more than 1,200 branch locations and 700 ATMs as well as online banking and a mobile app. It also offers investment services through its TD Ameritrade affiliate and its TD Wealth Private Client Group and TD Financial Services, plus small business and commercial banking services. TD Bank was ranked no. 8 in GOBankingRates' Best Regional Banks and no. 66 in the Top 100 Banks annual list for 2022.
TD Bank Checking Accounts
TD Bank offers several different checking account options.
TD Beyond Checking has no annual fee when you have direct deposits of $5,000 or more per statement cycle, or maintain a $2,500 minimum balance, or have a $25,000 combined balance across eligible accounts. If you don't meet one of these criteria, the fee is $25.
With Convenience Checking, you avoid the $15 monthly fee by maintaining a $100 minimum daily balance, although this requirement is waived for students and those between 17 and 23 years old.
The Beyond Checking account earns 0.01% APY interest and will reimburse other bank's ATM fees if your minimum daily balance is $2,500 or more. Fees will also be reimbursed for rush bill payments, outgoing wire transfers and two overdrafts per year.
TD Simple Checking has no minimum balance and a $5.99 monthly maintenance fee. It's a no-frills account that offers access to the mobile app and a discount on your first order of checks.
TD Essential Banking is a "checkless" account that provides debit card access and online bill pay. There is no minimum balance requirement, and the monthly maintenance fee of $4.95 is waived for those aged 13 to 17, who can open an account with a secondary owner. There are no overdraft services, so you can't spend more than what's in the account, making it a great choice for a first checking account.
New customers can earn $300 by opening a TD Beyond Checking account or $150 by opening a TD Convenience Checking account, with qualifying direct deposits.
TD Bank checking accounts offer instant debit card issues, and curbside replacement of your card if it's lost, stolen or damaged. You also get access to the TD Bank mobile app, and you can send and receive money with Zelle.
TD Bank Savings Accounts
TD Bank offers two savings accounts: Beyond Savings and Simple Savings.
Beyond Savings pays 0.02% APY when you maintain a $250,000 minimum daily balance. If you link your Beyond Savings account to another TD Bank account, you'll get a 'bump' rate based on your balance. Bump rates are:
$0.02 – $19,9999.99: 0.01% APY
$20,000 – $49,999.99: 0.02% APY
$50,000 – $99,999.99: 0.03% APY
$100,000 – $249,999.99: 0.04% APY
$250,000 and up: 0.05% APY
You can waive the $15 monthly maintenance fee by keeping a minimum daily balance of $20,000 or linking your Beyond Savings account to a TD Beyond Checking account.
Simple Savings pay 0.02% APY for any balance. To waive the $5 monthly maintenance fee, keep a minimum daily balance of $300 in the account, or link to a TD Beyond Checking account.
TD Bank Money Market Accounts
GOBankingRates named TD Bank's TD Growth Money Market one of the Best Money Market Accounts of 2022.
When you open a TD Growth Money Market account, you can get a bump rate if you make a recurring transfer from your linked TD Bank Checking account of at least $50 per month. The standard interest rate for this account is 0.01% APY, but the bump rate increases as your balance increases.
Bump rates are:
$0.01 – $1,999.99: 0.01% APY
$2,000 – $24,999.99: 0.02% APY
$25,000 and up: 0.03% APY
The $12 monthly maintenance fee can be waived if you keep a $2,000 minimum daily balance in your money market account, or if you are 62 years old or older.
TD Bank CD Accounts
TD Bank offers TD Choice Promotional CDs with terms ranging from three months to five years. The interest rate is 0.05% APY, regardless of term or relationship.
You can also get a TD No-Catch CD, which also pays 0.05% APY, but with one no-penalty withdrawal per term.
The TD Step Rate CD is available for a three-year or five-year term. The rate starts at 0.10% APY and increases each year, up to 0.25% in year five. You also get one penalty-free withdrawal on each anniversary.
Best Features of TD Bank
Take a look at some of the features used to evaluate TD Bank's overall score.
Account Opening Bonus
The account opening bonus is becoming rarer by the day, and the requirements to earn one more onerous. TD Bank's is straightforward — open a new checking account with direct deposit, and get $300 or $150, depending on which account you choose.
If you already have a TD checking account, you can add a savings account and get an additional $200, although you'll have to deposit $20,000 to do so.
Breadth of Products
TD Bank offers just about every banking product you could need – checking, savings, home loans, auto loans, credit cards and more. There's also a wealth of information available on the website to help your money work as hard as it can.
Customer Service
A toll-free number where you can reach a live person 24 hours a day, 7 days a week is remarkable.
Mobile App     
The TD Bank mobile app earns high marks from users. It's rated 4.5 out of 5 stars on the Apple App Store, and 4.6 by Android users.        
Other Factors to Consider
TD Bank has 1.140 locations in the Northeast, mid-Atlantic, Washington, D.C. metro area, the Carolinas, and Florida. It has $415 billion in assets.
Editor's Favorite

Two things stand out for TD Bank. 24/7 live customer service is truly unique — there are not many businesses, let alone banks, where you can get a live person on the phone any time of day or night. And the Essential Banking "checkless" account is a great idea to put newly-employed kids on the path to financial responsibility.
How TD Bank Stacks Up Against Competitors
Even though it is regional, TD Bank can hold its own against nationwide banks in terms of product offerings, rates, and fees. Where it sets itself apart is availability – most locations are open seven days a week, and customer service is available 24.7.
TD Bank vs. Chase Bank
If you're looking at other major banks, you might consider Chase Bank, which has a wide variety of credit card choices, each with its benefits. If having the perfect credit card is important to you, Chase is a good option to look at.
TD Bank vs. Wells Fargo
Wells Fargo is a national bank with 7,200 branch locations and 13.000 ATMs nationwide, so if you need a bank you can get to anywhere in the country, it may be a better choice for you. TD Bank branches are open more days and longer hours than Wells Fargo, however.
TD Bank vs. Bank of America
Bank of America is another choice to consider if you're looking for a bank that has a national reach plus a wide variety of products. From student checking accounts for those just starting, to large investment portfolios for the well-heeled, Bank of America has a product for just about everyone.
Final Take
TD Bank's tagline of 'America's Most Convenient Bank' is not hyperbole. From lots of physical branches throughout its service area to longer hours than most banks, to 24/7 telephone customer service, you can get your banking done any time.
TD Bank FAQ
Here are the answers to some commonly asked questions about TD Bank.
Does TD Bank offer mortgages?

Yes, TD Bank offers mortgages, plus home equity loans and lines of credit.

Is TD Bank nationwide?

TD Bank branches are located in the eastern part of the U.S., specifically the Northeast, mid-Atlantic, Washington, D.C. metro area, the Carolinas and Florida.

Is TD Bank a big bank?

TD Bank is one of the 10 largest U.S. banks, with over 25,000 employees and $1.73 triillion in assets.
Rates are subject to change; unless otherwise noted, rates are updated periodically. All other information on accounts is accurate as of Jan. 5, 2022
Editorial Note: This content is not provided by TD Bank. Any opinions, analyses, reviews or recommendations expressed in this article are those of the author alone and have not been reviewed, approved or otherwise endorsed by TD Bank.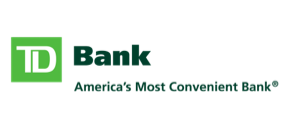 Take Advantage of our Best Offer(s)