Truist Bank Review: Affordable Opening Deposits and Low Monthly Maintenance Fees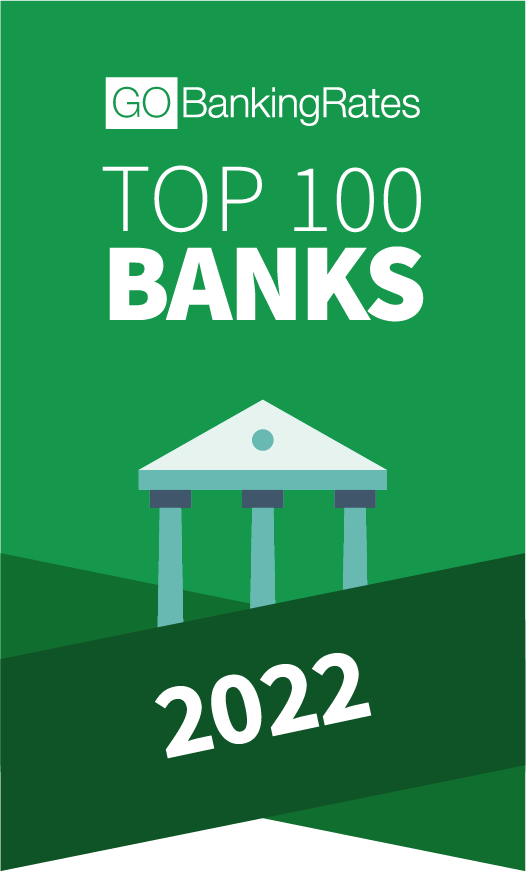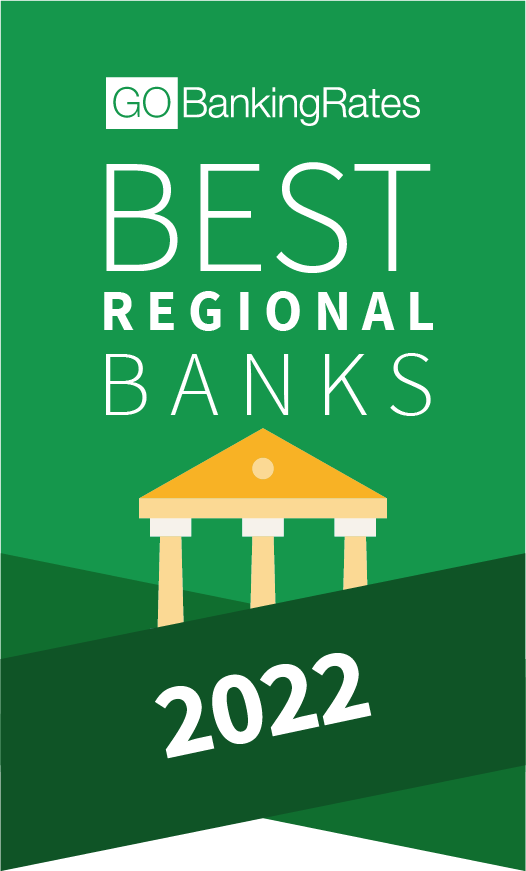 GOBankingRates Score
Quick Take:
 Truist is the result of a merger between two major financial institutions --
BB&T
and
SunTrust
. It's now the seventh-largest bank in the U.S. If you live in the coverage area which consists of 17 states in the general Southeast area, it could be a great option for all your banking needs.
APYs
Benefits
Products
Customer Service
How did we calculate this?
Pros
A wide array of account choices
Low fees for BB&T customers
Potential for improved terms for SunTrust depositors who transitioned to Truist in the merger
Allows for early withdrawals on select certificates of deposit
Cons
The continued existence of BB&T and SunTrust could confuse prospective customers
Relatively low interest rates may not make interest-bearing accounts worthwhile
Truist Bank Overview
Truist Bank is the product of a merger between BB&T Corp. and SunTrust Banks Inc. that was completed in December 2019. Truist Bank currently has over 2,100 branches across 17 states and in Washington, D.C., which makes it one of the largest banks in the United States, in line with the likes of Bank of America, Chase and Wells Fargo.
GOBankingRates' Best Banks of 2022 rankings named Truist Bank in the categories of Best Money Market Accounts, Best Regional Banks and Top 100 Banks. See how these accolades help Truist Bank stand out from other big banks in the nation.
Truist Bank Key Features
Truist received a GOBankingRates score of 4.7 out of 5 thanks to four categories.
APY
Truist Bank's savings rates could be better. Balances on Truist savings and money market accounts earn APY. You may be better off searching for a high-yield savings account to earn more on your savings. 
Benefits
Once Truist smooths out the transition into one united financial institution, clients can benefit from the wide array of financial products that include bank accounts, mortgages, loans, retirement planning and more. Plus, its large presence which includes over 2,100 branches in 17 states and Washington, D.C. could come in handy if you need to travel regionally.  
Products
Truist offers plenty of account options. Here are the details for each category.
Checking
You'll find three standard checking account options, one student checking and one prepaid debit account to choose from. The bank's Dimension Checking account requires a minimum $50 opening deposit and a $20 monthly maintenance fee. However, there are options to waive the fee: make at least $3,000 in qualifying direct deposits, maintain a combined monthly balance of at least $10,000 or have a related personal Truist credit card, mortgage, consumer loan or a linked Small Business Checking account.
With this account, you can open up to four other free checking accounts. Additionally, the account offers a $25 discount on any safe deposit box and complimentary checks and money orders. Plus, this is a rewards checking account, so the higher your account balance, the better rewards you'll receive in the form of credit card loyalty bonuses, discounted Delta SkyMiles Debit Card annual fee and free out-of-network ATM transactions.
Like Dimension Checking, Bright Checking also requires a $50 minimum opening deposit, but it has a lower monthly maintenance fee of $12. The $12 fee can be waived by making at least $500 in qualifying direct deposits or maintaining an average ledger balance of $1,500 per statement cycle. This basic account is one to consider for everyday financial needs; it doesn't pay interest or offer rewards.
The Fundamental Checking account lives up to its name. Truist recommends this account for people who want a simple and affordable checking account and generally have a lower monthly checking balance. Like the Dimension and Bright checking accounts, this account requires a $50 minimum opening deposit and has a low $5 monthly maintenance fee, which is not eligible to be waived. No interest or rewards are included with this account.  
Finally, the Truist Money Account, which is a reloadable prepaid debit card, requires no minimum opening deposit and no additional bank account. You can use this account as a companion to an existing bank account and digitally transfer funds to and from the reloadable card whenever you want. The account does have a $5 monthly maintenance fee, which can be waived if you load at least $500 a month onto the card. Plus, you can earn cash back by taking advantage of select merchant discounts that are part of the account.  
Savings Account
Truist Bank has one savings account, which stands out among options offered by other banks because it's free of fees and other requirements. It pays APY and has no monthly maintenance fee. It also has no minimum opening deposit, which means you can open the account with an amount that works for you. To help you reach your savings goals effortlessly, you can set up automatic transfers from your Truist checking account and get balance alerts to help you track your progress. 
Money Market Account
Truist also has only one money market account. It was named in GOBankingRates' Best Banks of 2022 as one of the Best Money Market Accounts. To start, the account only requires a $100 opening deposit and has a $12 monthly maintenance fee. However, the fee can be waived by maintaining a $1,000 minimum daily balance. Like the Truist Online Savings account, this account pays 0.01% APY, so if you're not planning to maintain a $1,000 minimum daily balance, the bank's savings account would be a better option to avoid the $12 monthly maintenance fee. You can also write checks directly from this account, which gives you convenient access to your cash. Plus, you can sign up for balance alerts to track your savings progress.
CD Rates
Truist offers certificates of deposit with terms from seven days to 60 months and an APY of across all balance tiers. For terms from seven months to 31 days, a $2,500 minimum opening deposit is required. And for terms from 32 days to 60 months, there is a $1,000 minimum opening deposit.
Customer Service
If you need to speak to a banking representative, you can reach one Monday – Friday from 8 a.m. to 8 p.m. EST and Saturday from 8 a.m. to 5 p.m. EST at 1-844-487-8478. The bank does not have Sunday customer service hours, but you can always access account information and complete certain banking tasks via the 24-hour automated system. You can also communicate with the bank on Twitter. Additionally, you can visit a branch or make an appointment with a bank representative for personal banking, loans or small business needs.  
How Truist Stands Out
Truist Bank boasts over 2,100 branches across 17 states and Washington, D.C., which means if you live in the bank's service area, there's a good chance a branch is close by. This is an advantage for people who prefer to complete certain banking tasks in person.
The Truist Online Savings account is completely free of monthly maintenance fees, which can help you reach your savings goals faster. Plus, it's convenient to open the account anytime due to no minimum deposit requirement.
Truist Bank vs. Competitors
To get a clearer picture of if Truist Bank is what you're looking for, here's how the financial institution measures up to other big banks in its league.
Truist Bank vs. Bank of America
Bank of America gives its customers the option of earning higher APYs on its savings accounts by becoming a Preferred Rewards member, while Truist doesn't have a competing structure in place. However, Truist offers a savings account that has no minimum opening deposit, no monthly maintenance fees and no minimum daily balance requirement. On the other hand, Bank of America's savings account requires a $100 minimum opening deposit and charges an $8 monthly maintenance fee if you don't maintain a minimum daily balance of at least $500.
Truist Bank vs. Chase
Chase has a much bigger branch network than Truist Bank — over 4,700 versus Truist's approximately 2,100. However, Chase does not offer a money market account and Truist Bank does. Money market accounts typically allow account holders to write checks directly from the account, while you have to initiate a withdrawal or transfer to access savings account funds.
Truist Bank vs. Wells Fargo
Wells Fargo offers an Overdraft Rewind feature that will reverse overdraft charges from the previous day if a direct deposit is received by 9 a.m. local time and Truist doesn't offer this feature. But while Truist offers a savings account that requires no minimum opening deposit and has no monthly maintenance fees or minimum daily balance requirements, Wells Fargo's savings account options do require a minimum opening deposit and also carry monthly fees and balance requirements.
How To Open an Account
Opening an account online is a fairly simple process. You'll need to choose an account first. Then, enter your personal details such as Social Security number, name and address. Once you apply, be ready to provide a bank account and routing number to fund the account.
Final Take
Access to affordable banking products and services and the convenience of banking at a branch or online are the foundation of Truist Bank. While you may be able to find higher APYs elsewhere, things like the bank's free savings account and a large network of branches may make banking here worth it.
FAQ
What kind of bank is Truist?

Truist is now the seventh-largest bank in the U.S due to the merger between two major financial institutions -- BB&T and SunTrust. You'll find over 2,100 branches and an online banking experience.

What is Truist Bank known for?

Truist is best known as one of the largest banks in the country. It's known for its presence across the Southeast and Washington, D.C.

Is Truist Bank now BB&T?

BB&T and SunTrust have come together to become Truist Bank.

Is SunTrust now Truist?

As of February 2022, SunTrust account holders were transitioned to Truist Bank.
Cynthia Bowman contributed to the reporting for this article.
Rates are subject to change. Information on accounts is accurate as of June 28, 2022.
Editorial Note: This content is not provided by Truist Bank. Any opinions, analyses, reviews or recommendations expressed in this article are those of the author alone and have not been reviewed, approved or otherwise endorsed by Truist Bank.