Varo Bank Review: Neobank With No Hidden Fees
GOBankingRates Score
Quick Take: Varo Bank is a simple-to-use digital bank option that provides some great benefits. It offers FDIC-insured checking and savings accounts with no hidden fees.
Checking Accounts
Savings Accounts
Credit-Builder Card
Banking Experience
How did we calculate this?
Pros
No monthly fees or minimum balance requirements
Highly competitive rates on savings
Plenty of fee-free ATMs
Favorable terms with Believe credit-builder card
Cons
Limits on cash deposits and external transfers
No physical branches, so you must deposit cash through third parties
Overview of Varo Bank
Varo Bank is one of a new breed of banks called neobanks, which operate strictly online to provide users with the essential banking services they need. Rather than charge a lot of fees like traditional banks often do, Varo makes money from the transaction fees merchants pay when users swipe their Varo Bank Visa® Debit Card. It also receives affiliate commissions when its customers take advantage of offers from its partners. 
GOBankingRates has named Varo as one of the Best Neobanks of 2023.
Varo Bank Key Feature

s

Varo offers three basic account types: Checking, savings and a credit-builder secured credit card account.
Checking Account
The Varo Bank Account is a free, online-only, checkless checking account that helps you manage your cash. It has no minimum deposit requirements, and there's no minimum balance to keep the account open or avoid fees. The FDIC-insured account comes with a Varo Bank Visa Debit Card you can use to pay bills, make purchases and withdraw money fee-free from over 55,000 AllPoint ATMs. In addition, you'll earn cash-back rewards whenever you use the card to make purchases from select Varo partners.
It's easy to deposit checks into your account using the Varo Mobile App. You can also set up direct deposit to have paychecks automatically deposited into your account up to two days before payday. Although Varo can't accept cash directly because it has no physical locations, you can deposit cash at over 90,000 retail locations using Green Dot Reload®@theRegister.
While there's no fee to deposit checks or transfer funds between Varo accounts, you will have to pay for optional services. For example, out-of-network ATM withdrawals and over-the-counter cash withdrawals are $2.50 each. In addition, deposit locations may charge up to $5.95 for cash deposits made via third-party money transfer services such as Green Dot.
You can use the mobile app to connect your account to digital wallets like Apple Pay, Google Pay and PayPal for contactless payments. The app also supports Cash App and Venmo, so you can send money to your family and friends no matter where they bank. 
Overall, the Varo Checking Account is a great option for those who cannot get a traditional checking account and rarely need to deposit cash.
Varo Advance
Qualifying Varo Bank Account customers can request a cash advance of up to $100 with Varo Advance. You can simply request a line of credit by tapping "Varo Advance" on the home screen of the mobile app.
Varo limits your first advance to $20. After you've repaid that, you can work your way up to $100 advances. The fee for advances ranges from $0 for a $20 advance to $5 for a $100 advance. Advances must be repaid via an automatic payment that you can schedule to be debited 15 to 30 days after you receive the advance. You can also make payments of any amount within that 30-day period.
Savings Account
If you're looking to earn interest on your Varo Bank account, you'll want to open a Varo Savings Account.
Rates on this fee-free account start at APY. When you receive direct deposits totaling $1,000 or more and maintain a balance in both your Varo Bank Account and Varo Savings Account, you'll begin earning the following month on balances up to $5,000. Higher balances earn the rate.
All balances earn interest with the high-yielding Varo Savings Account, and you get two options for saving automatically. When you enroll in Save Your Change, Varo rounds up your Varo Bank Account purchases and deposits the change into your savings account. Save Your Pay lets you designate a certain percentage of each direct deposit to go into your savings account.
Varo Believe Credit Builder
Varo offers just one credit card — Varo Believe, a credit-builder Visa credit card secured by your Varo Bank Account balance. 
The money that secures the card comes from your Varo Bank Account. Just transfer money from there into Your Varo Believe Secured Account. You can use your Believe card everywhere Visa is accepted and spend up to the amount of your Believe Secured Account balance.
Unlike traditional credit-builder cards that require a hard credit check for approval, applying for a Varo Believer Account won't affect your credit score. And because you're using your own money, there are no fees or interest charges on your outstanding balance. Payments come directly from your account balance — automatically, if you enable the Safe Pay feature — and on-time payments are reported to credit bureaus to help you establish or reestablish credit and improve your credit score. A score tracker helps you track your progress. 
Banking Experience
Varo offers some pretty handy features that make for an excellent banking experience for anyone who can't or chooses not to open an account at a traditional bank.
Digital Banking and Mobile App
Varo's mobile app is a very user-friendly resource. It allows you to easily move money between accounts, make external transfers, lock your card and more. The app is rated 4.7 out of five stars on Google Play and 4.9 out of five stars on the App Store.
You can also manage your accounts by logging into the VaroMoney website.
Customer Service
Reach out to Varo's customer service team via chat using the Varo app. Representatives are available from 8:00 a.m. through 4:30 p.m. MT seven days a week except Thanksgiving, Christmas and New Year's Day. Support is also available via email.
Varo does have phone support, but it's limited to customers who wish to file a dispute or are having trouble logging into their account or adding a Varo debit or Believe card to their digital wallet. The number for those issues is 877-377-8276, and it's available from 8:00 a.m. through 4:30 p.m. MT seven days a week except Thanksgiving, Christmas and New Year's Day.
ATMs
You can find the nearest in-network ATM by logging into the app, selecting "Move Money" and then "Find an ATM."
Comparable Neobank Options
Here's a look at how Varo Bank stacks up against two of its competitors.
Varo Bank vs. Betterment
Betterment also made the GOBankingRates Best Neobanks of 2023 list, in part because it offers investment options in addition to checking and high-yield savings. While that feature appeals to customers who are on solid financial footing, Varo Bank has a secured credit card for individuals establishing credit for the first time or working toward improving their credit score.
Varo Bank vs. Salem Five Direct
GOBankingRates named Salem Five Direct the winner among the Best Online and Neobank Savings Accounts of 2023. Whereas you'll have to meet eligibility criteria to earn Varo Bank's top rate, Salem Five Direct's account earns the same high yield on all balances from $1 up to $100,000. But if you're not currently saving — or aren't saving enough to take advantage of those high rates — Varo Bank's Varo Advance line of credit could prove more beneficial.
Final Take
Varo Bank provides checking, savings and credit-building opportunities for its members. It charges few fees and offers highly competitive savings interest rates and over 55,000 fee-free ATMs. It takes only moments to open an account online. Despite the fact that there are no physical branches to visit, Varo is a solid option for many bank customers.
Varo Bank FAQs
Here are the answers to some of the most frequently asked questions about Varo Bank.
Is Varo Bank an actual bank?

Yes, Varo Bank is an actual bank.

Is Varo Bank trustworthy?

Yes, Varo Bank is member FDIC certified, so accounts are insured up to $250,000 per depositor in each account category.

How can I qualify for the highest interest rate for my savings account?

When you receive direct deposits totaling $1,000 or more and maintain a balance in both your Varo Bank Account and Varo Savings, you'll begin earning the highest APY the following month on balances up to $5,000.

Is there a spending limit with Varo?

Yes. You can spend up to $2,500 per day with your debit card. You can also withdraw up to $1,000 per day at an ATM or over-the-counter at a bank or credit union and get up to $500 cash back at merchants.

Why is Varo closing accounts?

Varo is not routinely closing accounts. It has released statements in the past saying that customers who follow Varo's terms and conditions should have no concerns regarding account closure, and that many complaints about account closures are related to fraud. If in doubt, Varo will close an account suspected of fraud to protect the security of its customers.

Is Varo Bank better than Chime?

Varo is as good as Chime in most respects, but Chime has more fee-free ATMs1 and 24/7 live support, which could make it a better choice for some customers.
John Csiszar and Brandy Woodfolk contributed to the reporting for this article.
Rates are subject to change; unless otherwise noted, rates are updated periodically. All other information on accounts is accurate as of Jan. 3, 2023. 
Editorial Note: This content is not provided by any entity covered in this article. Any opinions, analyses, reviews, ratings or recommendations expressed in this article are those of the author alone and have not been reviewed, approved or otherwise endorsed by any entity named in this article.
To determine rankings for the Best Neobanks, GOBankingRates looked at the following factors: (1) monthly checking fee ratio (percentage based on the minimum to avoid the fee compared to the monthly fee itself); (2) savings APY; (3) products/services offered (credit cards and investment services); (4) the average mobile app rating between the Android and Apple app stores; and (5) number of extra benefits and perks unique to neobanks. All factors were then scored and combined, with the lowest score being best. Factor (1) was weighted 0.5 times, and factors (2) and (5) were weighted 2 times. 
1Out-of-network ATM withdrawal fees may apply except at MoneyPass ATMs in a 7-Eleven, or any Allpoint or Visa Plus Alliance ATM.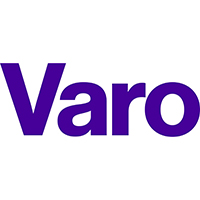 Take Advantage of our Best Offer(s)