Webster Bank Review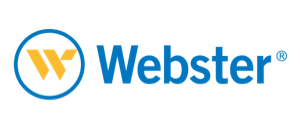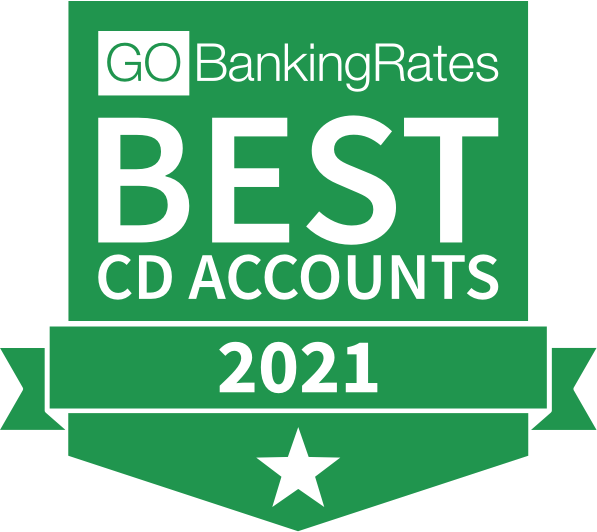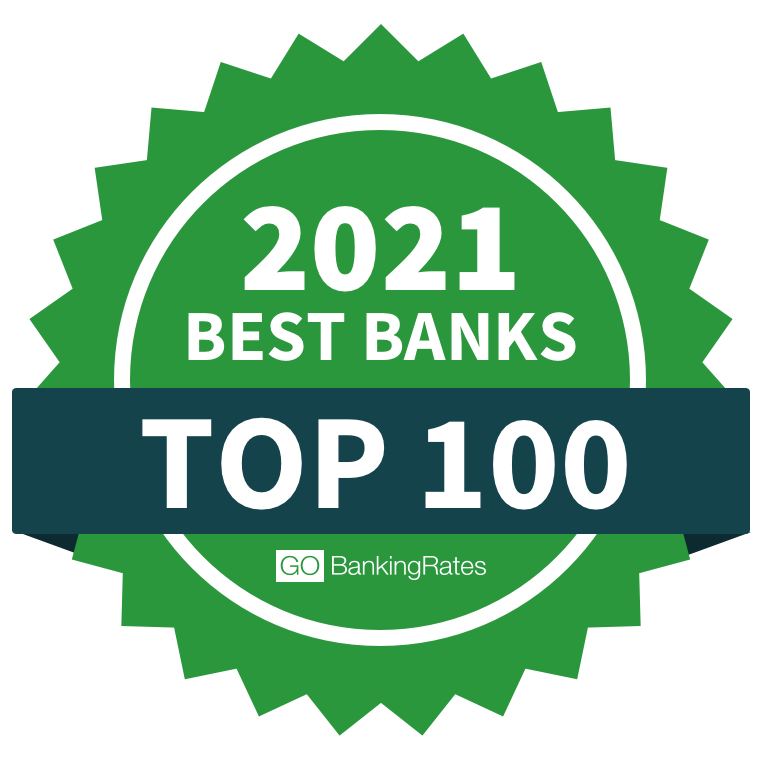 GoBankingRates Score
Our Take: Webster Bank offers competitive rates and an impressive selection of products and services for a mid-size bank. Although fees are high, most can be avoided by meeting deposit or balance requirements. That makes Webster a good choice for customers able to maintain high balances — especially those who live near one of the bank's 156 banking centers, which are in parts of New England and New York.
Digital Banking Experience
Breadth of Products
Range of Services
Opening Deposit Requirements
How did we calculate this?
Pros
Large selection of checking and savings accounts
Bump-up and IRA CDs
Competitive Rates
Cons
Few branches and ATMs
Many fees
Lackluster customer service options
About Webster Bank
Since its founding more than 80 years ago, Connecticut-based Webster Bank has grown into a serious contender among mid-sized banks. Webster Bank has more than $30 billion in assets and serves more than 3 million consumer and commercial customers. The financial institution's HSA Bank is one of the nation's largest health savings account providers.
This Webster Bank review takes a detailed look at what the bank offers in terms of account types, rates, fees and other factors to help you decide if this is the right bank for you.
Webster Bank Products
In addition to checking and savings accounts and certificates of deposit, Webster Bank's consumer products include credit cards and loans. You'll also find wealth management products such as insurance and investments. The bank rewards first responders and members of the military with special benefits on deposit accounts and loans.
Type
Features
Checking Accounts

Discounts on loan products
Free student checking

Savings Accounts

Several accounts to choose from
Automatic transfers from linked checking account

CDs

Terms of 30 days to five years
Reinvest or pay out interest monthly

Loans

Mortgage and home equity loans or home equity lines of credit
Student loans
Personal loans

Insurance

Life insurance
Long-term care insurance

Investments

Brokerage services
Traditional and Roth IRAs
Tax-deferred annuities
Fixed-income securities
Webster Bank Checking Accounts
Five different types of checking accounts, including a second-chance account called Opportunity Checking, give you plenty of flexibility no matter how you spend. But fees and opening deposit requirements are high, and only two accounts earn interest. Webster doesn't impose a minimum balance to keep your account open. However, you will need to meet minimum balance requirements to waive a monthly maintenance fee with most accounts. For example, avoiding the Webster Value Checking monthly fee of $11.95 requires a monthly average balance of $1,000 unless you're age 65 or older or make at least $500 in direct deposits.
Features
Loan discounts with Premier, Value and WebsterOne Relationship checking accounts
$500 minimum opening deposit for Webster Premier Checking; $50 minimum for other accounts
Most accounts have no fees or waivable fees
Premier Checking and WebsterOne Relationship Checking earn interest
Pros
Student checking account free for five years
Discounts for automatic loan payments from personal checking account
No fees for using non-Webster Bank ATMs with Premier account
Cons
High monthly fees ranging from $11.95 to $21.95
High $500 minimum opening deposit requirement for Webster Premier Checking
Low 0.01% APY for all tiers on Premier Checking
$11.95 monthly fee for Opportunity Checking requires monthly direct deposit and can't be waived
Webster Bank Savings Accounts
Webster's Holiday Club Savings and Premier Savings are free. Other savings accounts have a monthly service fee of $5 to $10, but fees can be waived with qualifying account activity.
Features
Low $5 minimum opening balance for all accounts
Holiday Club Savings interest compounded monthly and credited quarterly; interest compounded and paid monthly on other savings accounts
Earn highest rates with Premier Savings Extra
Health savings accounts available for eligible customers
Pros
Fees on Webster Value Savings and WebsterOne Relationship Savings waived with low $300 minimum daily balance
No fees on Holiday Club Savings and Premier Savings accounts
Competitive 0.02% beginning rate with Premier Savings Extra and WebsterOne Relationship Savings accounts
Cons
Premier Savings, Premier Savings Extra and WebsterOne Relationship Savings accounts require corresponding checking accounts
Low 0.01% rates on WebsterOne Savings, Webster Value Savings and Holiday Savings accounts
Need $10,000 minimum daily balance to waive $10 monthly fee on Premier Savings Extra account
Webster Bank CD Account
Webster Bank CDs offer guaranteed rates of return. Terms range from one month to five years.
Features
Traditional, bump-up and IRA CDs available
Traditional CD eligible for relationship rates
Increase interest rate once during three-year term with bump-up CD
Pros
Cons
Initial bump-up CD rate is half of traditional three-year CD rate — 0.25% vs. 0.50%
No tiered rate for higher balances
Penalty for early withdrawal
Banking Experience
As a regional financial institution, Webster Bank has branch locations within a small geographic area. Some accounts let you use other banks' ATMs for free, and Webster's digital banking services remove geography from the equation for those who bank strictly online.
Customer Service
Customer service can be contacted by phone only, but representatives are available 24/7.
Accessibility/Branch Availability
Customers in the Northeast can bank in person at any of Webster's 156 banking centers, which are located from the New York City suburbs to Boston. The bank also has more than 300 ATMs that account holders may use for free.
Mobile and Digital Experience
Digital banking lets you do nearly everything you'd do at a branch location without leaving your home — manage your accounts, pay bills, automate transfers from checking to savings accounts, and set up balance alerts and other notifications. The mobile app gives you even more flexibility, allowing you to deposit checks from your smartphone. The app is available for iOS and Android and has an average rating of about 4.5 stars out of 5.
Convenience
For America's digital-banking majority, banking "convenience" likely has more to do with digital banking options than with physical locations and ATMs. In that regard, Webster Bank has you covered. But if banking in person is important to you, Webster is probably not a good choice unless you live in the Northeast and have a branch nearby.
How To Open an Account
In addition to opening an account at a branch office, you can request a call from a Webster banker to open one by phone or use a link on any product page to open one online. Here's what you'll need:
Driver's license
Social Security number or tax ID
Employment information
Identifying information such as your previous addresses, employers and loans
The application includes a phone number where you can get 24/7 assistance in the event you have trouble opening your account.
Key Information

Customer Service Number: 800-325-2424

Customer Service Hours: 24 hours per day, seven days per week

Routing Number: See routing numbers by state

Promotions: See Newest Webster Bank Promos and Bonuses

Login: Webster Bank Login Help
Webster Bank Fees
Some Webster Bank fees, such as monthly service fees and fees for overdrafts and excess savings withdrawals, are avoidable. Not so with other fees. Here's a rundown on fees you might encounter with Webster Bank:
Fee
Amount
Non-Webster Bank ATM Withdrawal
$2.50 Webster fee (free with WebsterOne Relationship or Premier Checking; four free transactions per statement period with Student Checking); non-member bank could add charges
Monthly Maintenance Fee
$0 to $21.95, depending on the account
Excess Transfers From Savings
$15 each
Overdraft Fee/Insufficient Funds
$37 (rebated once per academic year with Student Checking account)
Overdraft Protection

$6 to $10 per transfer from Webster savings account, depending on account; free with Webster Premier Checking
$20 per year for overdraft line of credit; free with WebsterOne Relationship Checking and Webster Premier Checking

Wire Transfer

$15 incoming (free with Premier Checking)
$30 outgoing domestic
$40 outgoing international

Inactivity Fee
$5 per month after six months of inactivity and less than $250 balance
Early Closeout Fee
$15 if checking account is closed within 90 days of opening
Research and Reconciliation Assistance
$30 per hour
Webster Bank vs. Competitors
Factors such as fees, minimum balances and account benefits vary by bank. That's why it's important to shop around. Here's a look at how Webster Bank compares:
| Bank | Best For |
| --- | --- |
| Webster Bank | Student and second-chance banking |
| Bank of America | Branches available nationwide |
| People's United Bank | Bonuses for opening an account |
| Commerce Bank | One-stop shopping for all your financial needs |
Webster Bank vs. Bank of America
With more than 4,000 branches in 37 states plus the District of Columbia, Bank of America is the better choice for people who like to bank in person and live outside of New England and New York. But for people who live near a Webster branch, a smaller regional bank might offer the hometown-bank experience some prefer.
Webster Bank vs. People's United Bank
People's United Bank, also based in the Northeast, sometimes offers generous bonuses to new customers, such as a $300 reward for opening a new account. You won't find any current bonuses at Webster Bank, but you will have more savings and CD options to choose from.
Webster Bank vs. Commerce Bank
Commerce Bank offers a comprehensive product line that includes multi-benefit and disability insurance, which Webster Bank doesn't offer. If you don't need those products, you might get more value from Webster Bank's higher rates.
Final Take
You can be hit with a lot of fees at Webster Bank, especially on the Premier accounts. In return, you get several checking and savings accounts to choose from, plus bump-rate and IRA CDs. And rates are competitive even before you add in loan discounts. If you're looking for your first bank or are considering a change, you'd do well to visit the Webster Bank website. You can request a call from a banker by filling out a form linked to product pages.
Editor's Favorite

Most Webster Bank checking accounts earn discounts on loan interest, and you can save even more on your loan rate by signing up for automatic payments from your checking account. Over the life of a mortgage loan, in particular, the savings can really add up.
FAQ
Here are answers to some of Webster Bank's more commonly asked questions.
Who owns Webster Bank?

Webster Financial Corp. is the holding company for Webster Bank. Webster Financial Corp. is a public company whose stock trades on the New York Stock Exchange under the symbol WBS.

Does Webster Bank Have Free Checking?

Yes. Student Checking is free. Value Checking is free with $500 in direct deposits each month or a $1,000 average monthly balance.

Is Webster Bank FDIC insured?

Yes. Webster deposit accounts are insured up to $250,000, per depositor, by the Federal Deposit Insurance Corp.

Is Webster Bank nationwide?

Although digital banking lets you bank from just about anywhere, Webster Bank is a regional bank with branch locations extending from the New York City suburbs north to Boston.

Does Webster Bank offer free money for signing up for an account?

Customers have had the opportunity to earn free cash in

past Webster Bank promotions

. However, the bank has no promotions running currently.
Rates are subject to change. Information on accounts is accurate as of 12/10/2020.
This content is not provided by Webster Bank. Any opinions, analyses, reviews or recommendations expressed in this article are those of the author alone and have not been reviewed, approved or otherwise endorsed by Webster Bank.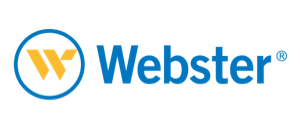 Take Advantage of our Best Offer(s)