Costly Home Repairs That Catch Us By Surprise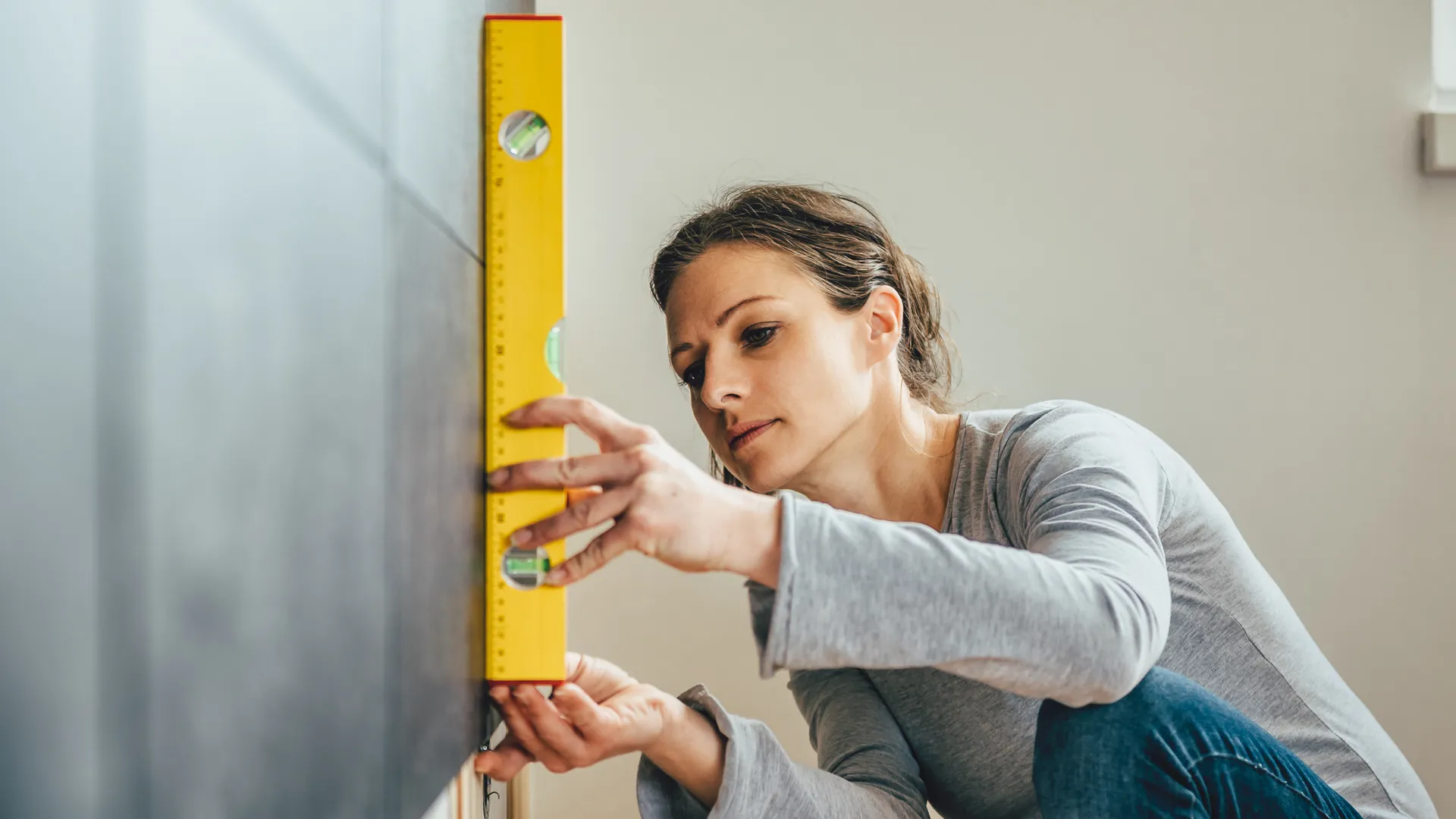 Anything from an HVAC system breakdown to a flooding basement can cause financial stress for homeowners. When crises occur, homeowners can find themselves in a financial pinch and need to rely on professionals like a general contractor to get the issue fixed quickly. These type of unforeseen incidences typically result in significant expenses, but with proper planning, you can avoid draining your bank account.
Click through to discover home repairs that might tap your emergency fund.
Roof Repairs
One of the most important things to maintain is a solid roof over your head, so when that starts to deteriorate, it can quickly descend into a nightmare.
A new roof for an average-sized house can cost at least $5,000 in most parts of the country, assuming that the sheathing is still sound, said Timothy G. Wiedman, a retired professor of management from Doane University in Nebraska. Wiedman — who has bought, maintained, upgraded and sold several homes — said homeowners would be wise to start putting $600 to $700 per year into a roof replacement fund.
Siding Repairs
Hail, wind and natural wear and tear take their toll on home siding. Your siding protects, insulates and decorates your home — replacing it is pricey but necessary. Ranging from functionality to aesthetics, choose from vinyl, wood, engineered wood, metal, brick and insulated siding among other material options. Shop around, but expect to pay $9,275 or more depending on your location, size of home and material used, according to HomeAdvisor.
Painting the exterior of your home adds an additional layer of creativity — allowing you to experiment with colors more freely, but it requires much more upkeep than siding. Vinyl siding typically lasts 30 to 50 years, according to Houselogic. But, according to Nationwide, a quality paint job only lasts about seven to 10 years, depending on your home's exterior materials and location. Just like siding, paint adds a barrier of protection for your home. According to HomeAdvisor, you can expect to pay a little more than $2,500 for professional painting.
Make Your Money Work for You
Major Appliance Repairs
It's merely a fact of life that eventually appliances will need to be repaired or replaced. For small issues, a good place to start is general handyman services. Although built to last 10 to 13 years, many appliances malfunction within three to four years said Steve Upshaw, CEO of Cross Country Home Services in Sunrise, Florida.
Upshaw explained, "A refrigerator can set you back about $375 with a replacement at about $1,400, and a washing machine repair can land around $435, with a replacement totaling about $1,375," he said.
Kitchen Remodel
When replacing appliances, it might be a good time to consider a kitchen remodel to increase your home's value. Arguably the most beloved room in a household, the cost of new cabinets, countertops, flooring and plumbing–not to mention the installation–can add up to over $30,000 according to Home Advisor. Factors to consider when making upgrades the cost and time required to complete the renovations. Because kitchen remodels are often a costly endeavor, having savings set aside for the project is wise.
Floor Repairs
No one likes a squeaky old floor. Whether your flooring is warped, scratched or just in a desperate need of a facelift, replacing carpeting or hardwood can increase the value of your home. Depending on the flooring type — laminate, hardwood, carpet or tile — material and labor costs will vary. You can expect to pay from $1,500 to more than $4,000, according to Home Advisor. And high-end flooring can run upward of $10,000, so budget wisely.
Floor Refurbishing
Refurbishing your flooring is often much cheaper than replacing it entirely. This choice should depend on the condition of the floor, but repairing scratches, discoloration and tears will cost $200 to $600 — a fraction of replacing the entire room, according to HomeAdvisor.
Make Your Money Work for You
Basement Leak Repairs
Generally caused by water in soil sitting against a basement, leaks can turn into bigger problems — including drywall repairs. One of the most basic fixes is to try to seal the wall from the inside. "This is inexpensive, but it will usually crack and start leaking again," said Jon Boyd, manager of The Home Buyer's Agent in Michigan.
A more permanent fix is an epoxy injection system, wherein a contractor actually drills holes into the basement wall along the crack and injects epoxy under high pressure. Although considered a permanent fix, it isn't cheap — it runs about $400 for the repair of each per crack.
Drywall Repairs
An array of factors can crack your drywall — including environmental stress, water damage and even nails or screws. DIYers can easily tackle small holes for $10 to $30 with repair kits, but larger projects call for professional intervention. To repair an entire wall or ceiling, it'll cost about $40 to $60 per hour. Mildew repairs from water damage can run into the thousands, according to HomeAdvisor.
Plumbing
A plumbing disaster doesn't just mean a broken shower or leaky faucet — it can deliver major flooding or sewage overflow in your home, which can result in tens of thousands of dollars in repairs. Replacing worn-out or precariously stable plumbing is expensive — costing anywhere from $4,000 to $10,000 according to Houselogic — but it's worth the proactive investment. Research the sustainable, average longevity of materials used for your current plumbing to know if it's time for renovations.
Driveway Repairs
A compromised driveway can be dangerous. Not only can someone fall and sustain an injury, but vehicles can also become prey to expensive damages. A quick fix can cost only a few hundred dollars, but some repairs can easily total over $1,000, according to Teris Pantazes, CEO of home improvement platform EFynch. A smooth driveway not only has an aesthetic appeal but could also increase your home's curb appeal and overt cosmetic value should you choose to sell.
Make Your Money Work for You
HVAC Repairs
When it comes to maintaining your heating system, don't find yourself left shivering through the next nor'easter. "This equipment will last 12 to 15 years before it should be replaced," said Gene Amick, with Climate Control Heating near Kansas City, Mo. Depending on size and efficiency, he observed that replacements range from $5,000 to $14,000.
Find a local heating and cooling contractor who offers a sustainable maintenance program. "This will prolong the life of your existing equipment," he added–a proactive move that will inevitably save money, particularly when compared to catastrophic failures.
Vent Replacements
Replacing air filters every month or two can improve the efficiency of your HVAC system. "You should also plan to have air ducts and dryer vents cleaned at least once per year," Pantazes said.
"There is dust which collects and can reduce air quality in both systems," said Pantazes. "Your dryer vents can reduce energy efficiency and will increase a risk of fire." He recommended planning for a vent cleaning done in the fall when many companies offer package deals around $200 to $300.
Mold
Mold isn't only unsightly; it's potentially dangerous to your health — poised to cause skin irritation, breathing problems, allergies and headaches. Small mold removal jobs are DIY-friendly, but larger repairs are costly, soaring up to $10,000, and they need to be done by professionals using industrial equipment and then repairing inevitable structural damage, according to HomeAdvisor. Tackle any moisture-related problems in your home right away to prevent mold buildup.
Old Window Repairs
Old, drafty windows are a significant source of heat loss in a home. "You're literally throwing money right out the window," cautioned Phil Eby, owner of Eby Exteriors, Inc. in Lancaster, Penn. "Replacement windows are a home improvement necessity you should be saving for."
He pointed out that energy-efficient windows can be tax deductible. In Eby's area, replacement windows can range anywhere from $4,500 to nearly $9,000, depending on their size and how many need replacing.
Make Your Money Work for You
Deck Repairs
Decks are a favorite location for backyard barbecues, but their constant exposure to the elements can generate havoc. Factors like mold, rot, mildew and pests can cause structure harm and the need for repairs to deck boards and railings. On average, you'll need to shell out $1,500 or more for renovations, according to HomeAdvisor, but the cost is worth it when you consider the increased value of your home. To minimize future repairs, maintain your deck by properly cleaning it and sealing it during the spring each year.
Patio Repairs
Patios, just like decks, add significant value to your home. Maintaining them is essential to ensure the value and safety of the property. Consider saving for full or partial repair of your patio to remove cracks — this can cost anywhere from $650 to $2,000, according to HomeAdvisor. To improve the longevity of your patio, consider sealing it just as you would for a deck.
Electrical Panel Repairs
An older home might need an outdated or out-of-code electrical panel replaced. Old panels, especially with glass fuses, are susceptible to outages and fires. Replacing the panel itself isn't the biggest expense — it's the labor. Expect to pay about $1,100, according to HomeAdvisor. Be sure to consult with your electrician to choose a model with a higher capacity than your electrical needs to prevent the system from overloading.
Wiring or Switch Repairs
Whether you're renovating an existing home or building a new one, fixing wiring or switches is a complicated and dangerous process. This job should nearly always be performed by a professional electrician. According to Home Advisor, the average project usually totals about $1,300.
Make Your Money Work for You
Gutter Repairs
When a gutter is clogged, water will find an alternate route to escape — and that means potentially entering your house and running down the interior of the walls, which leads to mold, rot and reduced air quality. Clean your gutters twice per year and have them inspected, said Pantazes.
"The neighborhood kid just does not cut it for this job," he said. "You want someone who knows and can repair gutters." Common costs for gutter cleaning on a two-story home range from $100 to $150.
Chimney Repairs
Blocked chimneys are a serious fire hazard, so proper cleaning is a must. "With each chimney sweep, the professional should also inspect the chimney for cracks, nests or damage," said Pantezes. "Gas should be every two years; wood every year."
Typical costs are about $100 per sweep, and a maintenance contract with a reputable chimney sweep company might reduce some of these costs. DIY-ers beware: Leave this job to a professional.
Sod Replacement or Removal
Old, dead grass is an eyesore. Although you can opt to replace the lawn yourself, it's better to hire a professional to avoid costly, time-consuming mistakes. Be sure to choose new sod ideal for your climate and keep in mind — there are different grades of grass to consider. On average, homeowners spend about $1,800 to replace their lawns, according to Home Advisor.
Tree Removal
Storms and high winds can uproot unstable trees. Not only is there the headache of possible damage to your property, but removing the tree itself can be an ordeal. Typical removals cost about $75 to $100 depending on the species and size of the tree, according to HomeAdvisor. Fallen trees are cheaper than other removals — up to $1500 — because nature already took care of the hard work.
Make Your Money Work for You
Fence Repairs
Whether you're trying to keep pesky rabbits out of your garden or you're just looking for more privacy, a fence might be the solution. Installing a new fence will run you about $1,500 to $4,000 for materials and labor, according to HomeAdvisor. To repair an existing fence that's rotten or broken, you'll likely pay $100 to $500 depending on the extent of the damage.
Asbestos
Buyers or owners of older homes should invest in an asbestos inspection, as this material can become toxic if it begins to degrade. "Pre- and post-removal inspections, when put together, may add up to $600 to $1000," said Emily Long, home improvement expert with SafeWise in Salt Lake City.
"If found to be dangerous, the cost of the removal itself depends largely on the amount of work to be done," she said. Materials and labor will run you from several thousand to $30,0000, according to Houselogic.
Flood Repairs
One of the most devastating repairs a homeowner can face is the onslaught of a flood, which many residents of places like Texas, Florida and Puerto Rico are still reeling from after the 2017 hurricane season. "This is usually unexpected and somewhat out of the homeowner's control, whether it's the result of a natural disaster or a burst pipe," said Long.
Supplement your current house insurance with flood insurance. "Flood insurance averages $700 per year, a small price to pay for protection," recommended Long.
Termites
These pesky bugs do more than just bug homeowners — termites could drastically reduce the structural integrity of many homes. Homeowners can reduce the potential cost of damage with one simple action: regular inspections.
"I recommend that homeowners schedule yearly inspections — $75 to $150 depending on the company — to avoid costly treatment and removal procedures, which can range from several hundred to several thousand dollars depending on the infestation," advised Long. "Added costs include repairs for any structural damage caused."
Make Your Money Work for You
Septic Repairs
Repairing or replacing a septic tank is a nightmare scenario, but if you own one, it's essential to begin saving. Septic repairs cost anywhere from $622 to $2,324 and for intensive repairs that require digging, the costs will be higher according to Home Advisor. A drain field failure can cost upward of $20,000. Be proactive and have an inspection once a year — costing around $100 to $200 — to help foresee any problems.
Water Heater Repairs
According to HomeAdvisor, when cold water enters the tank, it is heated by an electric element or gas burner. Costs can range from $1,500 to $3,000 depending on size, energy efficiency and associated labor costs, according to Home Advisor. Look on the bright side, however — a bathroom remodel might be a great way to take advantage of your upgraded water pressure.
Bathroom Remodel
Sometimes you need to remodel out of necessity rather than a luxury. Whether remodeling your bathroom is fueled by water damage or because you desire an upgrade, this is a pricey undertaking you need to plan carefully for to succeed. Most bathroom remodels cost around $9,500, according to HomeAdvisor. Consider upgrading your bathroom to be water efficient — it'll save you cash in the long run when it comes to your water bills. Plus, it'll help boost the worth of your home.
Be Prepared With a Home Warranty
Home warranty policies create worry-free situations for homeowners if an appliance breaks or there's major damage to your home by defraying the cost of expensive repairs or replacements. Prices and inclusions vary on policies. Do research to identify reputable companies who offer home warranty policies. Ask a friend, your home improvement contractor or a real estate agent for their suggestions.
Keep reading about things that damage your home's value.
Laurel Funk contributed to the reporting for this article.