Rachel Cruze: Home Upgrades That Are a Waste of Money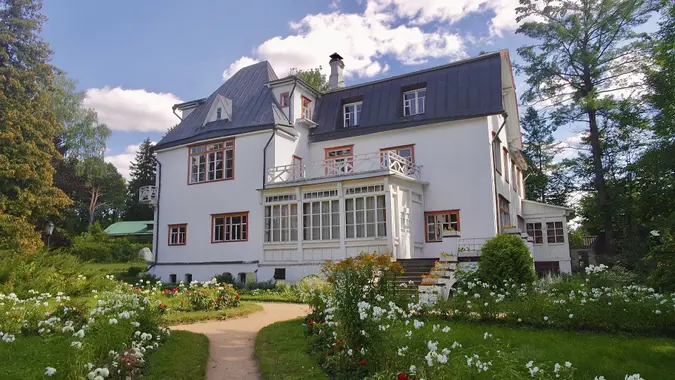 Ksenia Balandina / Unsplash
Upgrading your home can be tempting, especially when you want it to feel like your dream space. However, it's essential to differentiate between upgrades that increase your home's value and those that might be a drain on your wallet. Financial expert Rachel Cruze explained which home upgrades might not be worth the investment in the long run.
The Golden Rule: Don't Go Overboard With Improvements
It might feel counterintuitive, but being the owner of the fanciest house on the block might not be beneficial when it's time to sell. The reason? You can unintentionally overdo it when improving your home. The value of your neighbors' homes, especially those with similar square footage but without pricey upgrades, determines the market value in your neighborhood. So, if you're thinking about upscale renovations like high-end kitchens or master suite revamps, they might not offer a good return on investment.
Eight Upgrades to Reconsider
During an episode of The Rachel Cruze Show, Cruze suggests rethinking these eight home upgrades:
Combining rooms. It's tempting to knock down a wall to create a massive master bedroom. Still, for resale purposes, more bedrooms are usually more appealing than larger ones.
Murals and wallpaper. Wallpaper is a personal choice, and not everyone might share your taste. This also goes for murals. They might need significant work to cover or remove.
DIY overreach. DIY projects can be fun and cost-effective, but poor craftsmanship will be evident to potential buyers. It might be wise to call professionals for some tasks.
Garage gym. Fitness is essential, but converting a garage into a gym can be a turnoff for buyers who prioritize parking space.
Wall-to-wall carpeting. If selling, it's better to clean existing carpets than replace them. If staying long-term, consider hardwood for durability and value.
Upscale decks. A beautiful, maintenance-free deck might not significantly boost your home's resale value, nor will swimming pools. Enjoy them but know they might not provide a financial return.
Solar panels. While they promote green energy, solar panels might not enhance your home's market value. Some buyers might even find them unattractive.
Fireplace mantels and add-ons. While they can beautify a living space, bookshelves or mantels by your fireplace won't necessarily boost resale value. If selling, it's better to ensure your fireplace is functional and clean.
Make Your Money Work for You
The Takeaway
At the end of the day, it's your choice if you want to pursue these upgrades. If you have the funds and desire them, Cruze says it's OK to indulge. Just be aware that when it comes time to sell, they might not increase your home's value as much as you'd hope. Always weigh the personal enjoyment you'll get from an upgrade against its potential return on investment.
Editor's note: This article was produced via automated technology and then fine-tuned and verified for accuracy by a member of GOBankingRates' editorial team.
More From GOBankingRates