My Friend Conned Me Into Paying For Her Vacation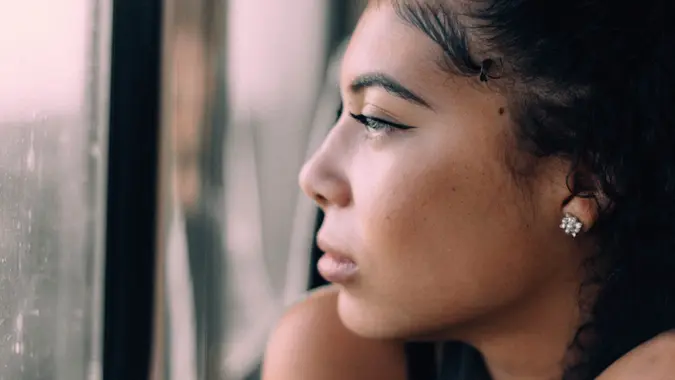 Alex Holyoake / unsplash.com
We planned our vacation for months. Over lunch, we researched vacation spots, checked hotels and, when we finally settled on a spot, I charged our travel arrangements to my credit card.
We were co-workers who had become friends. We went to lunch together, shopped together and often went on double dates together. I wasn't worried about getting paid. I knew she had a good job and was paid well. She promised to pay me back when we returned. Our agreement suited me because I was using a zero-interest credit card. She saved on interest if I charged the trip, while I collected points from the charge. Win-win, right? Wrong.
Click to read more about how to handle awkward money moments with friends and family.
Never Lend Money You Can't Afford to Lose
The day finally arrived. The only thing on my mind was fun, sun and relaxation. I remember looking out the window as the plane sped down the runway when my friend nudged me. I thought she wanted to look out the window. She didn't.
"Hey," she said, "I didn't bring any money. Can you cover me and I'll pay you back?"
Learn: The Right Way to Handle Being the Broke Friend
My Friend Had Horrible Credit
As it turns out, my friend had filed for bankruptcy not once, but twice. Her parents bailed her out both times, paying over $40,000 toward her debt. But I didn't know that at the time. If I had, I never would have agreed to charge our trip on my credit card.
Make Your Money Work for You
I. Was. Furious.
I should have seen this coming. She'd done it before, although never on that scale. This time was the most brazen. We were headed to Puerto Rico for seven days, and she had no money or credit cards. Not that the cards would have helped anyway. She was maxed out, again.
More on Spending: 40 Money Habits That Can Leave You Broke
After we returned from our trip, I tried to get my money back. I hounded her for several months, which, as you can imagine, made working together difficult. I finally went to her parents, who I had met several times at our respective family gatherings. This is when I discovered they had bailed her out several times. They weren't wealthy people, but they loved their daughter and valued our friendship. In the end, they paid me back the balance she owed.
It's been several years since this happened. She's still a spendthrift. It's cost her a number of relationships, including a fiancé. However, we're still friends, in large part because her parents paid me back and we run in the same circles.
A Hard Lesson Learned
My friend used me for money. I now know better. Money can ruin relationships. So, don't be that friend. And remember, a good friend is worth their weight in gold, while a poor one will leave you destitute.
Click to read more about how one woman keeps other people's money problems from becoming her own.
More From Our Smart Money Squad:
Make Your Money Work for You