Bet You Can't Guess How Much It Costs to Dress Like Lady Gaga
It isn't cheap to dress this dramatically.
Tinseltown / Shutterstock.com
Known equally for her bold fashion choices and powerful pipes, Lady Gaga is a daring style icon. Her no-holds-barred approach to fashion has included everything from her iconic meat dress to haute couture.
Lady Gaga's costumes are never boring, and they're not cheap, even if they are loaned out or gifted to her by designers.
Click through to get a glimpse of what dressing one of the most influential women in the world costs.
1/15
©Matt Baron/REX/Shutterstock
Custom Armani Privé Black Lace Ball Gown
Cost: $3,795-plus
All eyes were on Gaga when she arrived at the 2018 Grammys wearing a custom Armani Privé black lace ball gown, complete with an extravagant train. The train was so long, multiple handlers were needed to help the singer navigate the red carpet — likely a fashion splurge only the very wealthy can enjoy.
Since her dress was custom, the actual price is unknown. The most expensive dress for sale on the Armani website right now is $3,795, but it's safe to assume Gaga's had a higher price tag.
2/15
©Andrew H. Walker/REX/Shutterstock
Lorraine Schwartz Chandelier Earrings
Cost: $48,000-plus
Wearing jewelry fit for a queen and pieces that might become more valuable over time, Gaga dripped in more than 200 carats of Lorraine Schwartz black diamonds at the 2018 Grammys. Paired perfectly with her black lace Armani Privé gown, she wore several rings and a pair of chandelier earrings by the famed jewelry designer.
The cost of all 200 carats of bling is unknown, but to put things in perspective, a pair of one-of-a-kind earrings made of 18-karat black gold, black diamond and green jade earrings by Schwartz has a price tag of $48,000.
3/15
©Chris Pizzello/Invision/AP/REX/Shutterstock
Azzedine Alaïa Gown
Cost: $9,660-plus
At the 2015 Oscars, Lady Gaga wore a custom Azzedine Alaïa gown. On her Facebook page, she revealed the dress required 1,600 hours of embroidery and 25 people to make it in Paris. Although it isn't a clothing item every woman needs, it did make quite the statement.
Since it was a one-of-a-kind creation, there's no real price comparison. It's safe to assume the gown cost more than any pieces for sale to the masses, and the brand's most expensive gown for sale on Net-a-Porter is currently $9,660.
4/15
©Matt Frost/ITV/REX/Shutterstock
Brandon Maxwell Gown
Cost: $5,995
In December 2016, Lady Gaga took the stage at London's Eventim Apollo wearing a stunning gown from her stylist Brandon Maxwell's Spring 2017 collection — using a stylist to pull together your outfits is definitely a common way for celebrities to save money on clothes. Her glamorous fashion and style moment was perfect for the evening, as she was there to sing at the Royal Variety Performance for Prince Charles and Camilla, Duchess of Cornwall.
5/15
©Invision/AP/REX/Shutterstock
Mugler Leather Coat
Cost: $5,880
When Lady Gaga headlined Coachella in 2017, fans were eager to see what new fashion she'd debut at the annual music festival. She changed clothes a few times during the set but made her entrance in a Mugler leather coat from the brand's Fall 2017 collection.
The price of the exact coat she wore is unknown, but a similar style from the brand was priced at $5,880. If you're going to splurge on a leather coat, maybe you can at least get alterations for cheap.
6/15
©Masatoshi Okauchi/REX/Shutterstock
Hermes Birkin Bag
Cost: $4,000 to six figures
Considering her affinity for fashion and style, it's not surprising that Lady Gaga owns a Hermes Birkin bag. She was spotted carrying quite possibly the most prestigious handbag in the world during a 2010 trip to Tokyo. Adding her own personal touch, she wrote, in Japanese, "I love little monster, Tokyo love," on the white bag in black Sharpie.
Most people have to jump through hoops to get a Birkin, but Gaga's celebrity status likely got her to the front of the line. Bags range in price from $4,000 to six figures, according to The New York Times.
7/15
Tinseltown / Shutterstock.com
Marc Jacobs Blazer Gown
Cost: $15,000-plus
Lady Gaga's clothes for the 2016 Grammys were custom-designed by Marc Jacobs. She hit the red carpet in a stunning blue embellished blazer dress and later took the stage for a tribute to David Bowie in another Jacobs creation.
It's hard to put a price on custom Jacobs couture, but the most expensive gown currently for sale on the website of the fashion house is $15,000, so Gaga's likely cost upward of that.
Find Out: 10 Trends Rich People Are Buying Into — and Why You Should Too
8/15
Tinseltown / Shutterstock.com
Lorraine Schwartz Diamond Earrings
Cost: $8 million
Lady Gaga looked like $8 million at the 2016 Academy Awards, thanks to her 90-carat, emerald-cut Lorraine Schwartz diamond earrings. The price of the earrings and the fact that they were on loan from the designer was confirmed by HuffPost.
Schwartz also made the heart-shaped diamond engagement ring Gaga received from now-ex-fiancé Taylor Kinney.
9/15
©Mimmo Carriero/IPA/REX/Shutterstock
Francesco Scognamiglio Goat Fur Coat
Cost: $6,400
During a night out in Milan in January 2018, Gaga paid homage to Italian designer Francesco Scognamiglio by wearing a coat from his Fall 2017 collection. Made of 100 percent goat fur, the peach coat with a collarless neckline and full-length sleeves played to her love of bold, elegant fashion trends.
10/15
©Mimmo Carriero/IPA/REX/Shutterstock
Francesco Scognamiglio Gown
Cost: $4,000
Making for one expensive outfit, Gaga wore a gown by Francesco Scognamiglio under the goat fur coat by the designer during her January 2018 night out in Milan. From the same Fall 2017 collection, the peach gown was made from 100 percent silk and featured an asymmetrical neckline, long sleeves with ruffled cuffs and a full-length skirt with a double leg slit.
If you can't afford this outfit, maybe you need some money-saving tips and tricks from savvy shoppers.
11/15
Lovro Rumiha / Flickr.com
Louis Vuitton Dog Carrier
Cost: $2,690
Gaga's pets also benefit from her fashion and style. In November 2016, she was spotted toting around her newest pooch, a black and white spotted French bulldog named Gustavo, in a chic Louis Vuitton dog carrier. Her pack also includes dogs Koji and Asia, who have plenty of designer gear of their own.
Pamper Your Pooch: Ways to Splurge on Your Furry Friends
12/15
Jaguar PS / Shutterstock.com
Brandon Maxwell One-Shoulder Gown
Cost: $2,265
In an unforgettable look, Lady Gaga was a vision of Old Hollywood glamour at the 2015 Emmys. The singer-turned-actress stunned in a one-shoulder black gown from Brandon Maxwell's Spring 2016 collection. Made of crepe-blend material, the elegant gown featured an A-line silhouette, a structured asymmetrical side panel and a fluid skirt.
13/15
©Jim Smeal/REX/Shutterstock
Atelier Versace Gown
Cost: $3,675-plus
With one of Gaga's most refined looks yet, she stunned on the 2016 Golden Globes red carpet in a custom black velvet Atelier Versace gown with padded hips. This custom creation likely cost a pretty penny, but the price is unknown. For reference, the most expensive dress currently on the Versace website is $3,675, but since this one was made just for Gaga, this piece likely cost much more.
Who Tops the List? These 10 Fashion Icons Are Insanely Rich
14/15
Ovidiu Hrubaru / Shutterstock.com
Versace Jacket
Cost: $3,675-plus
The theme of the 2016 Met Gala was "Manus x Machina: Fashion in an Age of Technology," and Lady Gaga didn't disappoint. Sticking with the 1980s theme, she donned a Versace jacket reminiscent of a circuit board, complete with shoulder pads for the occasion.
Likely customized for Gaga, the price of the jacket is unknown. The most expensive coat or jacket currently for sale on the Versace website costs $3,675, so it's likely hers cost more.
15/15
Featureflash Photo Agency / Shutterstock.com
Brandon Maxwell Pantsuit
Cost: $2,620
Rather than opting for a gown at the 2016 American Music Awards, Gaga wore a chic white Brandon Maxwell pantsuit. The pricey ensemble consisted of a $1,895 blazer paired with $725 bell-bottom trousers.
Click through to find out the daily costs of living like a billionaire.
About the Author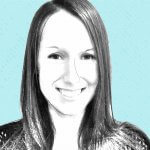 Laura is a writer with nearly 10 years of experience in marketing and personal finance. She is a Los Angeles-based writer specializing in personal finance, higher education, legal matters and marketing. She holds a Bachelor of Arts in Communications from the University of Pittsburgh and an MBA from Robert Morris University.