What Are CIT Bank's Hours?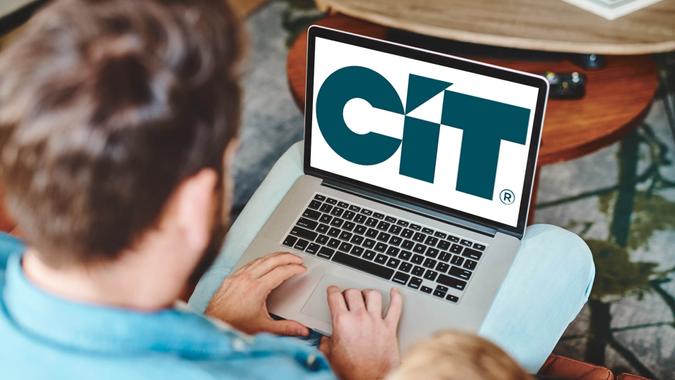 katleho Seisa / Getty Images/iStockphoto
CIT Bank is the online banking wing of the CIT Group, a financial holding company. While online banks have the luxury of being open 24/7, CIT Bank also includes a string of regional branches in the form of OneWest Bank. OneWest Bank maintains more than 60 branches in the Southern California region.
Keep reading to learn about the hours these branches are open.
CIT Bank Hours on Normal Days
Since CIT Bank is an online bank, it's accessible whenever you have an internet connection. OneWest Bank branches are typically open from 9 a.m. to 5 p.m. Monday through Friday, though some branches stay open later until 6 p.m. on Fridays.
Keep Reading: Best Online Banks of 2020
Is CIT Bank Open on Weekends?
OneWest Bank is open on Saturday from 9 a.m. to 1 p.m. but closes on Sunday. Here's a quick look at branch hours throughout the week:
CIT Bank Hours
Day
Hours
Monday through Friday
9 a.m. to 5 p.m. (6 p.m. for some branches)
Saturday
9 a.m. to 1 p.m.
Sunday
Closed
While you won't have trouble accessing your CIT Bank online account at any time, you might want to use OneWest's branch locator to find out banking hours for specific locations.
CIT Bank Hours for Holidays
Though neither CIT Bank nor OneWest lists a holiday schedule, most banks close in observance of federal holidays as outlined by the U.S. Office of Personnel Management. For 2022, the bank holidays and dates are as follows:
Federal Bank Holiday Schedule 2022
Holiday
Date
New Year's Day
Saturday, Jan. 1
Martin Luther King Jr. Day
Monday, Jan. 17
Presidents Day
Monday, Feb. 21
Memorial Day
Monday, May 30
Juneteenth National Independence Day
Sunday, June 19 (closed Monday, June 20)
Independence Day
Monday, July 4
Labor Day
Monday, Sept. 5
Columbus Day
Monday, Oct. 10
Veterans Day
Friday, Nov. 11
Thanksgiving Day
Thursday, Nov. 24
Christmas Day
Sunday, Dec. 25 (closed Monday, Dec. 26)
Since OneWest maintains physical bank branches, it will close on the holidays listed above. CIT Bank is an online bank and thus does not have closures.
Check Out: Full List of All Bank Holidays
How To Bank With CIT Bank Outside of Business Hours
Both CIT Bank and OneWest Bank come with online and mobile banking platforms that give customers more flexibility with how and when they can access their banking services. Common tasks completed with online and mobile banking include:
Transfer funds into different accounts.
Set up banking alerts to better manage accounts.
View balances at any time.
Download account statements.
Open new accounts online.
Learn: History of Online Banking: How Internet Banking Went Mainstream
How To Contact CIT Bank Customer Service
CIT Bank's contact numbers are:
U.S. phone number: 855-462-2652
International phone number: 626-535-8964 (toll number)
Fax: 866-914-1578
All lines are open from 9 a.m. to 9 p.m. ET Monday through Friday, or 10 a.m. to 6 p.m. ET on Saturday. The lines are closed on Sunday.
OneWest Bank's customer service numbers are:
U.S. phone number: 877-741-9378
International phone number: 626-535-4300 (toll number)
Fax: 866-827-7789
You can reach OneWest from 7 a.m. to 6 p.m. PT Monday through Friday, or 7 a.m. to 3 p.m. PT on Saturday. Its lines also close on Sunday.
More on CIT Bank
More on Bank Hours
Information is accurate as of Sept. 5, 2022.
Editorial Note: This content is not provided by CIT Bank. Any opinions, analyses, reviews or recommendations expressed in this article are those of the author alone and have not been reviewed, approved or otherwise endorsed by CIT Bank.