FDIC Uninsured Deposits: How the SVB Collapse Could Also Affect Your Bank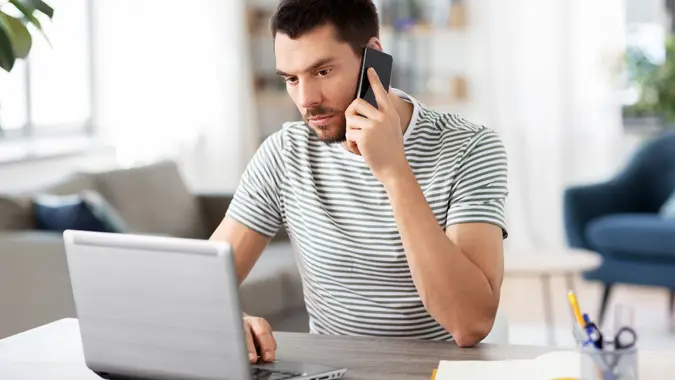 dolgachov / iStock.com
The failure of three banks so far this year — Silicon Valley Bank, Signature Bank and First Republic — prompted fears of contagion in the banking system. In turn, regulators took measures to avoid more damage, stem the outflow of depositors and reassure jittery consumers under the "systemic risk exception"
One of the measures, announced on March 12, was the additional funding made available through the creation of a new Bank Term Funding Program. The BTFP was created to support American businesses and households by making additional funding available to eligible depository institutions to help assure banks can meet the needs of all their depositors, according to a Federal Reserve statement.
In other words, the program was created to avoid a bank run, and in turn, potential catastrophic consequences for the economy and consumers. It also helps restore a sense of confidence in the banking system and aims to quell jittery investors and depositors' fears of contagion.
But now, as Bloomberg reports, the "decision to guarantee all accounts above the $250,000 federal deposit insurance limit also helped bigger companies that were in no real danger."
For example, Sequoia Capital, one of the biggest venture-capital firms, got covered the $1 billion it had with the lender. Kanzhun Ltd., a Beijing-based tech company that runs mobile recruiting app Boss Zhipin, received a backstop for more than $900 million, Bloomberg reported.
At the time, Treasury Secretary Janet Yellen said that the government's measures demonstrated its commitment to take the necessary steps to ensure that depositors' savings and the banking system remain safe, according to her remarks.
 "American households depend on banks to finance their homes, invest in an education, and otherwise improve their standards of living. Businesses borrow from these institutions to start new companies and expand existing ones," Yellen said at the time.
Many banks were surprised at how quickly SVB's depositors departed, William L. Luther, director of the Sound Money Project at the American Institute for Economic Research, said.
"Gone are the days of queueing up in front of the bank. Today's depositors can transfer their funds to another bank with a few taps on a smartphone. To limit depositor flight, banks will have to hold safer portfolios, limiting the extent to which they can engage in financial intermediation," he added.
In the wake of the banks being shored up by the government, many have called for an increase in the FDIC-insured deposits. The agency itself issued a proposal, yet not specifying what an exact, appropriate increased level of deposit insurance would be.
"The recent failures of Silicon Valley Bank and Signature Bank, and the decision to approve systemic risk exceptions to protect the uninsured depositors at those institutions, raised fundamental questions about the role of deposit insurance in the United States banking system," FDIC Chairman Martin J. Gruenberg said in a statement released with a May 1 report.
In the report, the FDIC outlined three options for deposit insurance reform: maintaining the current deposit insurance framework, which provides insurance to depositors up to a specified limit (possibly higher than the current $250,000) by ownership rights and capacities; extending unlimited deposit insurance coverage to all depositors; and offering different deposit insurance limits across account types, where business payment accounts receive significantly higher coverage than other accounts.
More From GOBankingRates