How Do You Get Cash When Your Bank Is Online?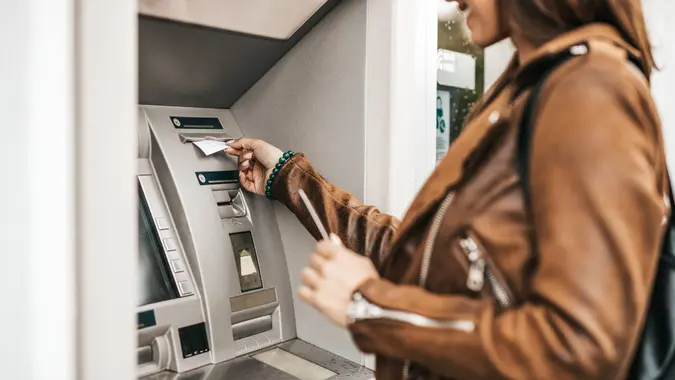 hedgehog94 / Getty Images/iStockphoto
One of the primary advantages offered by online banks is convenience. In a matter of minutes, you can open an online bank account and make a deposit, often earning higher yields than with traditional banks and paying no fees to boot.
Proponents of traditional banks suggest that online banks are decidedly inconvenient when it comes to accessing your cash; but, in most cases, that is no longer true. With the single exception of not being able to walk into a branch and get physical cash from a teller, most online banks now offer the same access to cash that traditional banks do.
Here are the primary ways that you can get cash when your bank is online.
Use an ATM Card
Most — but not all — online banks now offer customers free ATM cards that they can use to withdraw cash from automated teller machines. Just as with a traditional bank, simply walk up to an ATM, insert your card and passcode, and receive your cash. 
The caveat here is that you may be charged a fee if you use an ATM that is out of your online bank's network, so you'll have to check with them for a list of fee-free ATMs. But this isn't any different than using a traditional bank, as many of those allow only fee-free ATM withdrawals from their own bank machines. 
In contrast, many online banks partner with nationwide ATM networks like Allpoint or MoneyPass to offer fee-free access at tens of thousands of terminals. Because of this, many online banks actually offer more fee-free ATM access than large, traditional banks. 
Set Up a Wire Transfer
If you need your money moved to another place fast, you can often contact your online bank and request a wire transfer. You'll usually pay a fee in the $25 to $45 range for this type of transfer, however, so it might be cost-effective only for larger transactions.
Request a Check
Most online banks will issue checks upon request, via either an online request or a phone call. Typically, you can have a check made out and sent to another person as a form of payment or you can have a check sent to your address as a withdrawal from your account.
Move Money Online
If you don't need physical cash in your hand but need to move money to another account, you can usually accomplish this via a simple online transfer. As long as your accounts are linked at your online bank, a few clicks are usually enough to get your transfer underway.
Get Cashback While You Shop
If your online bank issues you a debit card, you can usually use it to get cashback when you shop, especially at grocery stores. When you pay for your purchase, you can often ask the clerk to give you $20 or $40 cash back when you pay with your debit card, with that extra amount coming directly out of your account. 
More From GOBankingRates