How Does Closing a Bank Account Impact Your Overall Finances?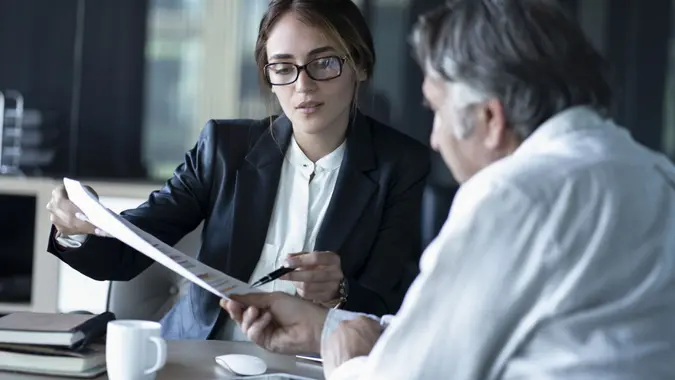 seb_ra / Getty Images/iStockphoto
Closing a bank account should be a simple transaction, but it's essential to do it right. Not checking the account details, like the balance and whether you have automatic debits set up, can lead to unexpected consequences.
If you do your homework, though, closing a bank account won't negatively affect your finances. Here's what to know to complete the process smoothly.
Is There a Downside To Closing Your Checking Account?
In most cases, you can close a checking account anytime without a financial penalty. Closing your account may be wise if you find another bank with better terms.
For example, many checking accounts have monthly service fees or fees for using another bank's ATM. If you switch to a fee-free or low-fee account, you'll save money. Many banks even let you earn interest on your balance.
That said, there are some issues to note when closing a checking account. 
Challenges With Bill Paying
While shopping for checking accounts can benefit your finances, closing a checking account without another lined up is not a good idea. 
Not having a checking account means paying bills with money orders or cash. However, money orders are inconvenient, and not all bills are payable in cash. It may be possible to make transfers from your savings account, but many institutions have withdrawal limits on savings.
Consider setting up a different checking account before canceling the one you have.
Take Our Poll: Are You Concerned About the Safety of Your Money in Your Bank Accounts?
Overdrawn Accounts
According to the Consumer Financial Protection Bureau, banks and credit unions can report negative information about your credit history. That includes:
Suspected fraud related to your account
Unpaid overdrafts leading to involuntary closure
Most banks won't let you voluntarily close an account with an outstanding overdraft. Instead, you must deposit at least enough to eliminate the negative balance and pay any overdraft fees.
If you can't do so and the bank closes your account, you may have difficulty opening another account in the future.
Automatic Payments 
If you have set up recurring debits to your checking account, closing the account won't automatically cancel them. This could lead to you owing the bank money, even if your account is closed.
To avoid this situation, cancel or change all automatic debits before closing your checking account. If you cancel any payments, ensure you have an alternative plan for making payments on time. 
Even one late payment can hurt your credit score. Late payments may also generate fees, which can add up quickly. 
How Does Closing a Savings Account Affect You?
In terms of your financial future, closing a savings account is similar to closing a checking account. The main difference relates to automatic payments. Since paying bills from a savings account is not typical, you likely won't need to adjust any automatic payments when closing your savings account.
You still have to ensure you have a zero or positive account balance.  You may also have to check that all pending transactions are complete.
If you have money in the account, transfer it to another institution before requesting closure. You may also ask the bank to send you a check in the mail.
Does Closing an Account Affect Your Credit Score?
If your bank account is in good standing, closing it shouldn't affect your credit score. According to Experian, one of the three primary credit reporting agencies, your credit report only includes debt-related financial information. That excludes information about your bank accounts and balances, including when you open or close an account.
Involuntary closures are the exception. If the bank closes your account due to a negative balance, it might send it to a collections agency to recover the money.
Credit bureaus would then consider that negative balance an unpaid debt. According to the Fair Isaac Corporation, commonly called FICO, having a debt sent to collections almost always lowers your credit score.
Collections remain on your credit report for seven years. However, FICO notes that paying off a collections debt can help to bring your score up if you have few to no other negative marks on your credit.
However, if your credit is already poor, paying off collections may not have a significant impact. It's better to avoid debt collections entirely. Regarding bank accounts, that means keeping positive balances until you're ready to close.
First Steps To Closing Your Bank Account
If you decide that closing your account is the best decision, remember to take these critical steps before making the call:
Check that you have a zero or positive account balance
Open (or make sure you already have) another account with better terms
Transfer your automatic debits or payments to the other account
Transfer any remaining account balance 
You're now ready to call the bank — or visit a branch — and close your account. 
More From GOBankingRates