Chime SpotMe®: How Does It Compare With Traditional Overdraft Protection?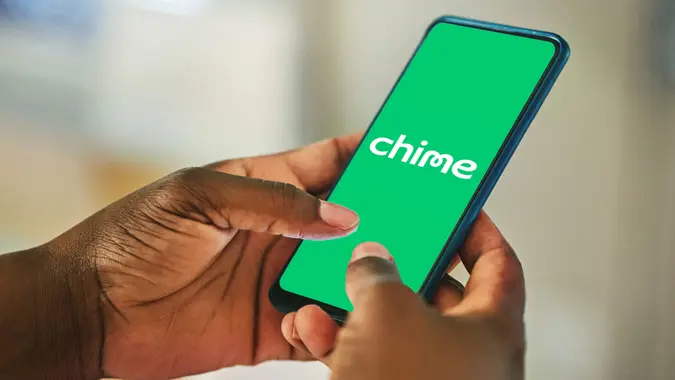 Overdraft fees can be a nightmare. Purchasing something as small as a cold soda can lead to high overdraft charges with traditional banks. And once they begin to add up, it can be difficult to get ahead again.
Chime is a financial technology company focused on providing the best for its members. That's why it created an overdraft alternative called Chime SpotMe®, which provides fee-free overdrafts up to $200*.
If you often live on the brink of an overdraft, or you are just tired of paying unnecessary fees, Chime SpotMe® could be the answer you are looking for. Learn more below with this Chime SpotMe® guide.
Who Is Eligible for SpotMe?
To qualify for Chime SpotMe®, you only need a Chime Checking Account and to receive qualifying direct deposits of at least $200 for the previous 34 days.* You will continue to be eligible each month as long as you meet the $200 direct deposit minimum.
How Does SpotMe Work on Chime?
Once you have met the eligibility requirements*, Chime will notify you to enroll in SpotMe® via the Chime app when you have a monthly qualifying direct deposit of $200 or more. When you register, you will be given a SpotMe® limit, which usually starts at $20. Once you are signed up and go over your limit, SpotMe® will step in to cover the charge and deduct that amount from your next deposit.
Earn Perks With A New Checking Account
For example, say you have enrolled and were approved for $20 on SpotMe®. On Wednesday, you go to the grocery store with $50 in your account, but your total is $60. Instead of putting something back, you swipe your debit card, and SpotMe® pays the $10 difference.
When your $400 check is deposited on Friday, $10 is automatically paid back to SpotMe®, leaving you with a $390 balance. This cycle can continue as long as you are enrolled in Chime's SpotMe® program.
Can You Overdraft Chime Without SpotMe?®

Chime likes to keep things simple. If you are not signed up for Chime's SpotMe*, your transactions will be declined if you go over your balance. Being enrolled in SpotMe® is the only way to overdraft your Chime Checking Account.
Is There a Fee For Using Chime SpotMe® Overdraft?
Chime charges absolutely no fees for using SpotMe*, which is one feature that makes it such a great resource. It does, however, give you the option to help keep SpotMe® running smoothly by leaving a tip when you use it. The tip is not required and does not impact your eligibility. It just allows you to help others and help keep the service free.
How Many Times Can You Overdraft With Chime?
Chime has no limits set on the number of times you can overdraft your account. It can be once or 20 times, as long as it is within your SpotMe® limit. If a purchase exceeds that limit, it will be declined. You can easily keep up with the amount of SpotMe® cash you have left through the Chime app.
Earn Perks With A New Checking Account
How Do You Increase SpotMe® on Chime?
When you sign up for SpotMe® through Chime, you will be given a SpotMe® limit. This is typically between $20 and $200 based on your account activity and history and risk factors such as your direct deposit history, the amount normally deposited and other risk factors.
Over time, this amount may increase automatically up to $200* depending on your account activity and history and other risk factors. Increasing the amount of your direct deposit may also help to improve your limit. When you become eligible for a higher SpotMe® limit, you will be notified through email and in the Chime app. This is an entirely automated process, and you cannot request a higher SpotMe® limit by calling Chime Member Services.
What Can Chime's SpotMe® Be Used For?
The Chime overdraft alternative is intended to cover debit card purchases and cash withdrawals. This means if you are trying to pay for groceries and spend more than what is available, you should be fine — as long as the total is within your limit. However, it does not cover Chime Checkbook transactions, Pay Friends transfers or ACH transfers.
Earn Perks With A New Checking Account
What's the Difference Between Chime SpotMe® and Overdraft Protection?
Chime's overdraft alternative works like traditional overdraft protection, but there are some major differences. Take a look at their similarities and differences below:
Compare
Chime SpotMe* Overdraft Alternative
Traditional Overdraft Protection
Fees
No overdraft fees up to $200*
-Fees averaging $35 per overdraft
-Possible fees of up to $12 to transfer coverage amount
-Possible annual fee of up to $50 for overdraft line of credit
Overdraft Amount Limits
$20 to $200 each month, depending on your approval limit
Overdraft protection as high as $10,000
Maximum Number of Overdrafts Allowed
Unlimited free overdrafts, as long as the total remains within your monthly SpotMe limit
Up to 7 overdraft fees or $259 per day
Second Linked Account Required
No
Yes; unless you apply for an overdraft line of credit
Credit Check Required
No
No; unless you apply for an overdraft line of credit
Types of Overdrafts Allowed
Debit card only — no cash withdrawals or transfers
Any checking account transaction that exceeds your balance
Repayment Terms
Money is taken out of your next direct deposit without additional fees
Immediately — or you face an additional $35 fee for every five days the amount goes unpaid
Takeaway
You might not always be able to prevent going over your account balance. However, you can use the tools and resources available to help minimize the impact. Chime's SpotMe* overdraft alternative can give you some breathing room and ensure you do not get buried under a mountain of overdraft fees.
Cynthia Bowman contributed to the reporting for this article.
Rates and fees are subject to change. Information is accurate as of Aug. 10, 2022.
This article was updated on May 6, 2022, to include additional disclosures from Chime.
This content is not provided by Chime. Any opinions, analyses, reviews or recommendations expressed in this article are those of the author alone and have not been reviewed, approved or otherwise endorsed by Chime.
Chime is a financial technology company, not a bank. Banking services provided by The Bancorp Bank, N.A. or Stride Bank, N.A., Members FDIC. The Chime Visa® Debit Card is issued by The Bancorp Bank or Stride Bank pursuant to a license from Visa U.S.A. Inc. and may be used everywhere Visa debit cards are accepted. Please see back of your Card for its issuing bank.
*Chime SpotMe is an optional, no fee service that requires a single deposit of $200 or more in qualifying direct deposits to the Chime Checking Account each month. All qualifying members will be allowed to overdraw their account up to $20 on debit card purchases and cash withdrawals initially, but may be later eligible for a higher limit of up to $200 or more based on member's Chime Account history, direct deposit frequency and amount, spending activity and other risk-based factors. Your limit will be displayed to you within the Chime mobile app. You will receive notice of any changes to your limit. Your limit may change at any time, at Chime's discretion. Although there are no overdraft fees, there may be out-of-network or third party fees associated with ATM transactions. SpotMe won't cover non-debit card transactions, including ACH transfers, Pay Friends transfers, or Chime Checkbook transactions. See Terms and Conditions.
Our in-house research team and on-site financial experts work together to create content that's accurate, impartial, and up to date. We fact-check every single statistic, quote and fact using trusted primary resources to make sure the information we provide is correct. You can learn more about GOBankingRates' processes and standards in our editorial policy.
Earn Perks With A New Checking Account