5 Reasons Why You Need a Credit Card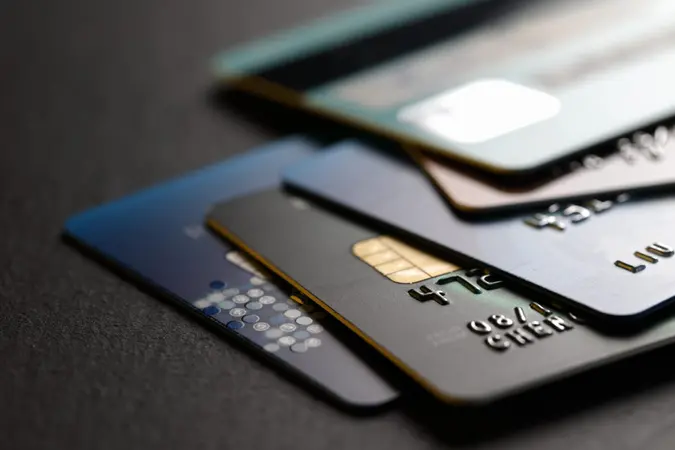 bernie_photo / Getty Images/iStockphoto
You might have grown up being told that credit cards are "just for emergencies." Though a credit card is useful when you need to make a large purchase and don't have the funds on hand, the benefits of owning a card go far beyond buying now and paying later. 
Read More: The Quickest Ways To Pay Off Your Credit Card DebtLearn: The Top Purchases You Should Always Make With a Credit Card
Credit cards aren't for everyone, especially those who struggle to spend within their means and pay their bills on time. But if you're fairly responsible with your money, avoiding credit cards could actually end up costing you in the long run. Below are five reasons why you should have one.
Build Credit
One of the biggest reasons to own a credit card is that it allows you to easily build good credit over time. "Whether you are fresh out of college or are trying to make the best life for your family, you are likely going to encounter situations where having good credit scores can make or break securing things like mortgages, rental agreements, vehicle loans and more," said Nathan Grant, a senior credit industry analyst for Credit Card Insider. In other words, good credit is important even if you aren't interested in borrowing money right now. And if you are, having good credit can also save you money by securing lower interest rates.
See: Why It's Still Better To Use Your Credit Card Over Your Debit Card
"Responsibly using a credit card over time is one of the most direct ways to build a good credit history," Grant said. "Luckily, there are many credit card options available for those with little or no credit already."
Better Security
Even if you have the cash in your bank account to make a purchase now, using a credit card can be the safer option from a security standpoint. 
Check Out: 90-Second Moves To Raise Your Credit Score 200 Points
For example, Grant said that if your credit card information is stolen and a fraudulent charge appears, you can contact your issuer and get a new card issued to resume normal credit card use right away. The Fair Credit Billing Act also places a $50 liability cap for such charges if reported promptly, "But most credit card issuers won't hold you liable for anything at all," Grant said.
However, if you pay using a debit card and your information is compromised, any fraudulent charges will be deducted from your checking account — which could affect other important financial responsibilities, Grant added. Plus, it could take longer to get sorted out with your bank or financial institution.
Money Back on Spending
These days, most credit cards offer some type of rewards on spending, whether it's a certain percentage cash back or miles you can apply toward future travel. "That's even true for those without an annual fee," said Phil Dengler, co-owner of The Vacationer. 
Read More: This Easy Trick Will Improve Your Credit Score and Avoid Late PaymentsDiscover: What Is a Good Credit Score?
For example, say you own a credit card that offers 2% cash back on groceries and gas, and 1% on everything else. If you spend $500 a month at the grocery store and gas station, and $1,500 on the rest of your bills, that's $25 back in your pocket.
As long as you're diligent about paying off your balance every month to avoid interest charges, using a rewards credit card is an easy way to earn extra money back for purchases you were going to make anyway.
Purchase Protection
Another handy benefit that some credit cards offer is purchase protection. This means that if you make a purchase using the card, and that item is stolen or damaged (or in some cases, lost), you may be able to have it replaced or repaired for free.
Discover: 10 Credit Score Myths You Need To Stop Believing
Dengler noted that the level of protection varies by card, but some offer reimbursement for up to $50,000 per year — "something you will not get paying with cash or a debit card," he noted.
Rental Car Insurance
If you travel, it can be helpful to have a credit card that offers rental car coverage. Rental car companies typically charge quite a bit for insurance, but many credit cards offer either primary or secondary insurance for free. With primary insurance, you can file a claim without having to go through your car insurance company at all. However, most cards offer secondary insurance, which means that you first file a claim with your insurance company, and then your credit card's policy will cover remaining fees. 
Options: 10 Credit Cards To Consider for Travel Rewards
See: What Happens When You Get Denied for a Credit Card — And What To Do Next
"This coverage can save you hundreds, if not thousands, of dollars in the event your rental car is stolen or damaged," Dengler said. And by the way, you often need a credit card to rent a car in the first place.
More From GOBankingRates
Last updated: Oct. 8, 2021