10 Best Things to Say When You Call a Credit Card Reconsideration Line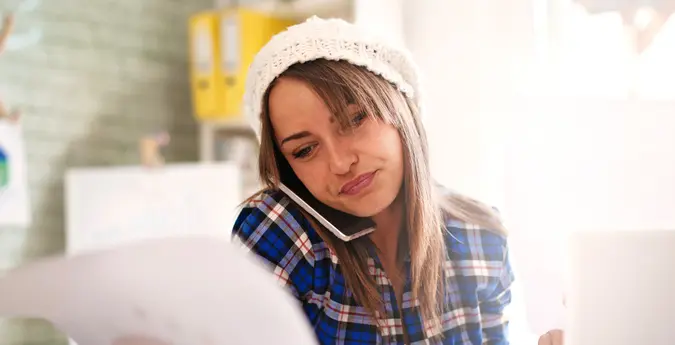 zeljkosantrac / iStock.com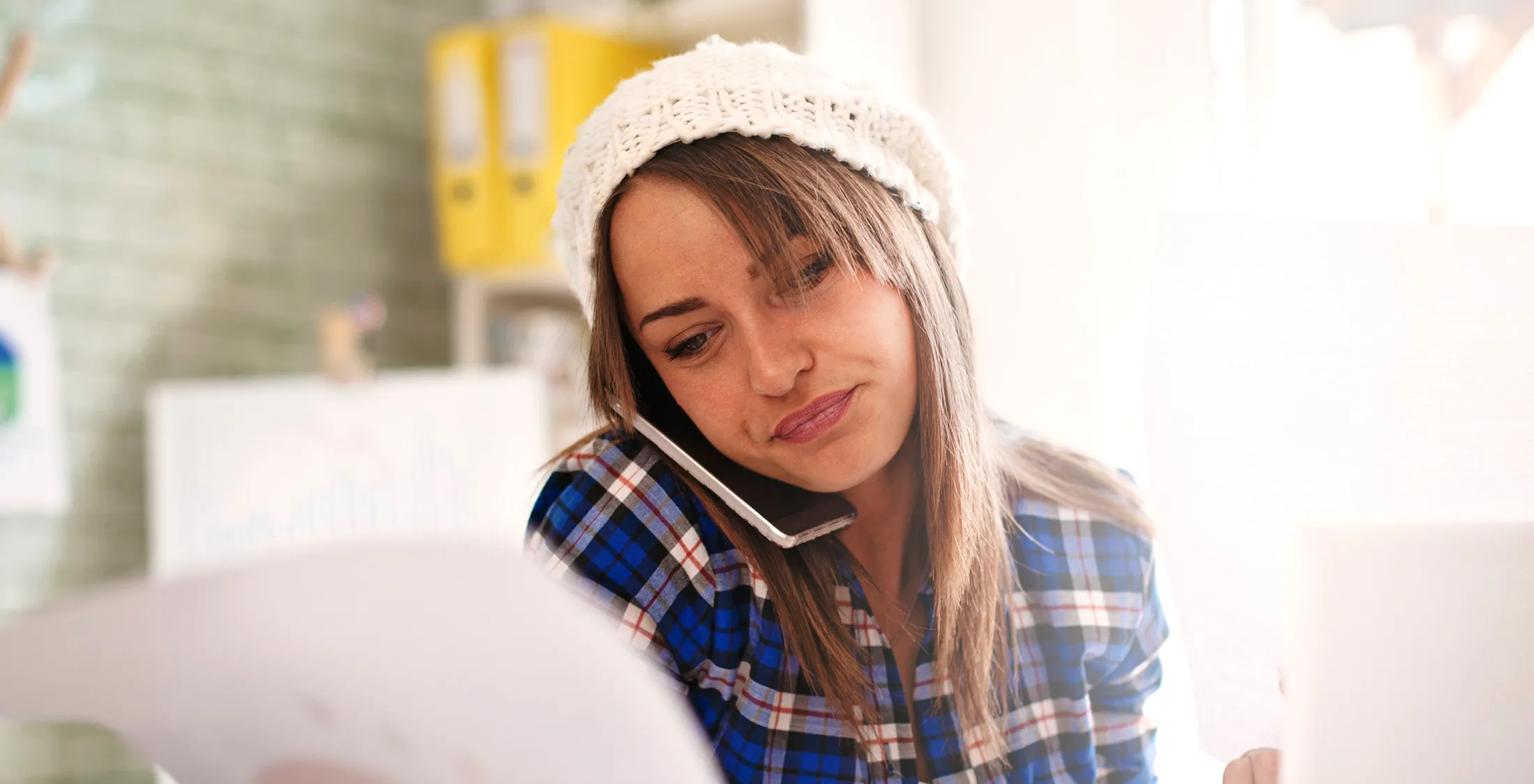 So you applied for a new credit card and your application was denied. Your credit card story doesn't have to end there. Instead of getting discouraged, call your credit card company's reconsideration line to appeal the decision. But before launching into a tirade about why you deserve to have a credit card, take a step back and make sure you're heading into battle with a solid plan.
Here are 10 phrases you can use to help make your case when you're taking a second shot at applying for a credit card.
How To: Avoid High Fees and Interest Rates When Getting a Credit Card
1. How's your day going?
Opening your phone call with this simple phrase sets the tone of the conversation. It gives the person answering the call an idea of how you communicate, so speak calmly and pleasantly. Remember, the person on the other line is deciding the final fate of your credit card application. Don't initiate the conversation with guns ablaze in a defiant, rude tone. Stay polite, yet confident in your conversation and whatever you do, don't interrupt the customer service representative.
Listen to what he says and have talking points prepared before making the call to defend your request to reconsider your credit card application.
Check Out: 6 Myths About Credit Cards — Busted
2. I'm wondering why my credit card application was denied and how to appeal it?
You might have an idea of why your application was denied, so prepare a few statements to defend your position prior to making the call. Yet it's still a good idea to ask why your credit card application was turned down, so you can find out if there is any incorrect information on your credit report, or even a credit card qualification criteria you don't know about.
3. I like banking with you and would love to have a credit card with you, too.
This phrase shows that you're happy with the service you've had with the credit card issuer and are willing to commit to more of a financial relationship. If you already have a checking account, savings account or even a credit line with this lender, that shows you're a loyal customer. Instead of going to another bank for a credit card, you've chosen to give this lender more of your business. In fact, you might even want to try making the call from your local branch where the staff knows you and could possibly vouch for you as a customer with the credit card reconsideration customer rep.
4. I've been a customer for a long time and would like to keep doing business with you.
If you've been a long-time customer, point it out. Maybe you've paid bank service charges for five years, or have been paying mortgage interest for ten years. Highlight the fact that you've been a profitable client for this lender, and that your first choice is to continue to give them your business. After all, loyalty goes a long way when it comes to convincing a credit card company that your business is worth its time.
5. I'd love to consolidate my credit card balance.
Credit card companies compete for your business. So if you were planning to transfer a credit card balance from a competitor card over to this lender, let them know when you call. Say something like "I'm hoping to move my balance from my other card to this one because …" and then fill in the blank. Maybe the new company has a better rate, or you like their points or rewards better. Show that you're preparing to pay them interest on a balance immediately and/or be an active card user to boost your chances of a successful appeal.
6. I've been working hard to clean up my credit and was wondering if you could take a second look.
Customers want banks to improve their financial well-being, according to a 2015 Gallup study. So give the lender a second chance to help you get approved for a credit card. Choose your words carefully to show the customer rep that you are sincerely trying to be more financially responsible and are familiar with credit terminology.
Share your reasons for cleaning up your credit, especially if they point to more business for the lender: "This would really help my credit history because I'm hoping to qualify for a mortgage in a couple of years."
This straightforward approach shows how much you would value this mutual relationship and shows the lender you have more business for them in the future.
7. I just paid down my debt and would like a second chance.
Lenders review your credit score when you apply for a new credit card, and 30 percent of your score depends on how much you owe relative to your total credit limits at the time they look at your credit history. If you've paid off some or all of your debt since then, say so. You might even want to offer to send proof of payment.
8. I'm a frequent traveler and really like your rewards card.
Show you've done your research and know the features of the card you applied for so you can give a specific reason for why you want this card and why it's a good choice for your situation. For example, if you applied for a travel rewards credit card, note your bi-coastal lifestyle and specific points about the card that you find unique. And credit card companies are upping the ante with new rewards and perks, so they're definitely looking for new customers, according to CNBC.
9. Do you have another type of credit card that I might qualify for?
So you've made your best efforts to appeal your credit card denial and the answer is still "no." You still have one more option: trying to qualify for another card with the same issuer. This might be something like a secured credit card, which requires you to put up cash as a security deposit and is easier to qualify for than a standard card.
The customer service rep on the reconsideration phone line now has some information about you and might know of an alternative card that you hadn't thought of. The answer could still be no, but it doesn't hurt to ask.
10. Thanks for your time and advice today.
Whether your credit card reconsideration is approved or not, keep on being polite. Thank the customer rep for their time. Remember, this phone call isn't a time for abrasive tactics or "gimme-gimme" pleas, but an opportunity to ensure the lender has the correct facts on your application and understands your personal intentions to make a fair judgment on your creditworthiness.
Reconsideration Line Phone Numbers for the Biggest Credit Card Issuers
Now that you're prepared with the best things to say when calling your credit lender, here are some of the top issuers' phone numbers to get you started. Just remember to be polite, present your case and offer any helpful details, so that you can get the credit card you want.
| | |
| --- | --- |
| Credit Card Issuer | Phone Number |
| American Express | (800) 952-7560 |
| Bank of America | (800)732-9184 |
| Barclay's Credit Card | (888) 232-0780 |
| Capital One | (800) 227-4825 |
| Chase | (800) 432-3117 |
| Citibank | (888) 201-4523 |
| Discover | (800) 347-2683 |
| U.S. Bank | (800) 947-1444 |
| Wells Fargo | (800) 869-3557 |
| Walmart/Sam's Club | (877) 294-7541 |
Keep Reading: 10 Financial Habits You Need to Start Today
Editorial Note: This content is not provided by Chase. Any opinions, analyses, reviews, ratings or recommendations expressed in this article are those of the author alone and have not been reviewed, approved or otherwise endorsed by Chase.