4 Tips for Smart Credit Card Use in LA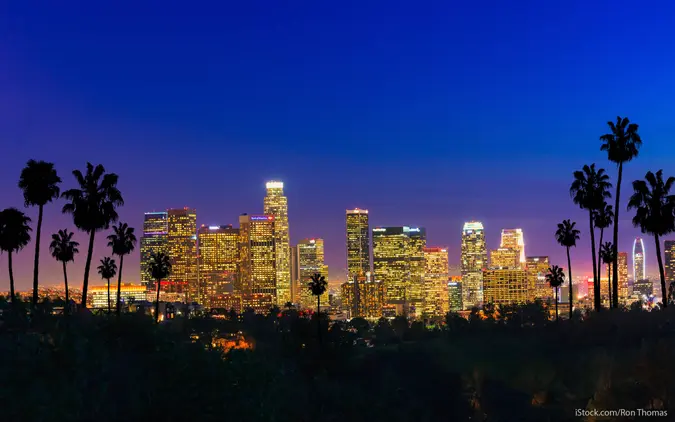 This content is brought to you by Los Angeles Federal Credit Union. Established in 1936, Los Angeles Federal Credit Union is a member owned, not-for-profit full service financial institution dedicated to providing affordable, efficient and secure financial products and services to members and owners.
Being financially smart is one of the most important things, especially when talking about credit card use. From how to save to how to keep your financial information safe in a digital world where fraud and data breaches are commonplace, there are many important steps to take. Learn the best and smartest ways to use your credit card while you're out and about in Los Angeles.
Read: Your Instagram Addiction Could be Putting You at Risk for Credit Card Fraud
1. Protect Yourself from Fraud
The very first steps in understanding financial information security is how not to put your data at risk. When you first get a new credit card, you should sign the back of the card and never keep your PIN number (if you have one) in the same location as your credit card. When setting up your card, be sure to keep all passwords secure and use passwords that are not easily guessed like your birthday, wedding anniversary or pet's name.
Next, be sure to always keep your financial information private and secure, not leaving passwords or statements out in the open. And make sure that the networks and devices you are using are secure, whether you're at Starbucks, the Staples Center or strolling on Third Street Promenade. Free open Wi-Fi networks like these should not be used for conducting financial transactions because they're generally less secure.
Whether you're dining in downtown LA or West Hollywood, never leave your card unattended on the table for the wait staff to pick up. Hand your card directly to the wait staff so there are no chances of it being taken in-between. Credit card fraud at gas stations happens, as well. Be sure to check the card reader at the pump before inserting your card. If it looks tampered with in any way be sure to go inside to pay instead.
2. Earn Rewards
And while you're dining at the best LA restaurants, using a card that earns you rewards or cash back is always a smart move. For example, Los Angeles Federal Credit Union offers a Signature Rewards Platinum card that will earn you two points per $1 spent on gas, groceries, restaurants and travel. You also get one point per $1 spent on all other purchases.
3. Shop Securely
LA is one of the best places in the world to enjoy shopping, but that doesn't mean you're not at risk of fraud. Being smart means watching every sales associate when they're swiping your card. Being vigilante over what people are doing with your credit card can avoid situations when the card is out of sight or when you're not paying attention.
And when you're shopping online, you should only shop with well-known online retailers that are trustworthy and have sufficient online privacy protection and encryption for online transactions. You can even combine secure shopping with a card that earns you more rewards or cash back.
"We have a wide variety of cards for different stages of your financial status, including a Student card, a cash back card and a triple rewards card for individuals shopping in the city of Los Angeles," said Patti Valdez, consumer loans manager at Los Angeles Federal Credit Union.
4. Use a Digital Wallet
Setting up a digital wallet with your credit card is an even smarter way to use your card online and for retailers that accept electronic payments. Digital wallets often let you keep a number of payment options connected and provide an extra layer of security for you. From Google Wallet to Apple Pay to a wallet specific to your financial institution — they all allow you to be able to track purchases easily and identify fraudulent transactions much quicker.
Data security and having a credit card are two things that go hand-in-hand. Make sure your credit card and financial information is safe before you use it. Take these steps to become a smart credit card user and you'll be more secure.