Annual Credit Card Fees: 4 Times They Make Sense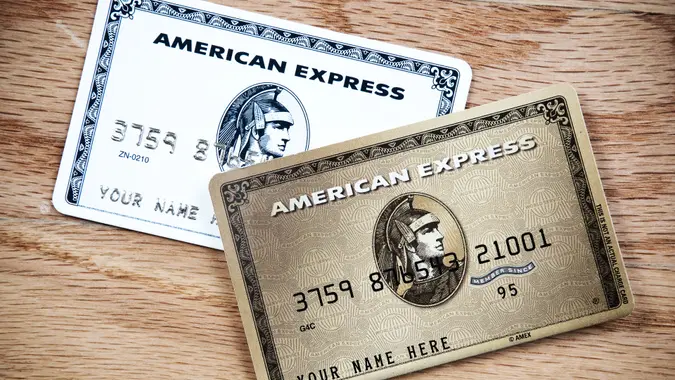 magnez2 / iStock.com
When it comes to credit cards, Americans do not want to pay to play.
A new study from GOBankingRates shows that annual fees are the most important consideration for people mulling over new credit cards. More than 38% cited annual fees as their most important determinant when card shopping — much more than even low APRs and rewards like cash back.
Explore: GOBankingRates' Best Credit Cards for 2023
Advice: If Your Credit Score Is Under 740, Make These 4 Moves Now
Consumers loathe fees instinctively, and usually that instinct is correct. But in the following scenarios, annual fees can pay for themselves and then some.
When you decide what you want from a fee-based card that you're considering, Step 1 is to shop around for a card with similar rewards and no annual membership cost. If you find one, that should make the decision for you — if given a choice, a card with no fee is always better. But, if the card you're after is in a class by itself, there are four cases when it might make sense to accept an annual fee for a card you love.
The Value of the Rewards Outweighs the Fee
The easiest way to determine whether a fee is worth the expense is by calculating the dollar amount of the rewards you'll realistically use. If they add up to more than the annual membership cost, it might be the card for you.
Take Our Poll: How Long Do You Think It Will Take You To Pay Off Your Credit Card Debt?
Tom Koesternen, a chartered financial analyst with The Guaranteed Loans, used Capital One Venture X Rewards as an example of how a frequent traveler could make a good card pay for itself.
"It offers travel extras, and its miles are easy to use," Koesternen said. "You enjoy a 75,000-mile welcome bonus and pay an affordable annual fee compared to other credit cards in the same category."
That "affordable annual fee" is $395 — not exactly a drop in the bucket for most people. But the card's benefits include a $300 annual travel credit and a $100 Global Entry or TSA PreCheck credit. Those two perks alone more than cover the fee.
In addition, cardholders get $100 in bonus miles every year, 10X miles on hotel stays booked through Capital One and 5X miles for flights. All of that more than justifies the fee — if you're truly going to do enough jet-setting to make the rewards pay.
"To make a card like this worth it, you must be able and flexible enough to actually use the benefits," said Freddie Huynh, vice president of data optimization with Freedom Debt Relief, which is now part of Achieve. "In the case of airline miles, for example, there can be many restrictions, blackout dates and other limitations to using the miles. If you're earning rewards and not using them, paying an annual fee is akin to throwing money away."
The Fee Buys Extras That You Deem Worth the Cost
Some cards with annual fees — especially those with very high annual fees — offer unique benefits that deal with exclusivity, which is harder to quantify than measurable metrics such as miles and cash back. The value of those kinds of rewards — like concierge service and access to VIP airport lounges — is much more subjective.
"If the card has specific rewards important to you and which you can't get elsewhere or in another way for the same cost or convenience," Huynh said, "it may be worthwhile."
For example, the American Express Platinum Card is the official partner card of the Miami Heat, L.A. Lakers, Chicago Bulls and Brooklyn Nets. Cardholders get top-tier perks like priority ticket access and special member entrances at their home arenas.
Only you can decide whether rolling into big-city NBA games in style is worth the card's $695 annual membership fee.
You Love a Specific Brand
If you're loyal to a specific store, chain, team, airline, brand, venue or any other entity with its own card, any annual fee might be worth the cost.
"For instance, if you get a branded card with a retailer or warehouse store that you're loyal to or spend a significant amount each year, the value of rewards — such as discounts, promotions and cash back — can easily exceed the annual fee," said Laura Adams, MBA and personal finance expert with Finder.com.
It's not just retailers. Chains across nearly every industry offer branded cards to their loyalists. For example, the Hilton Honors American Express Aspire Card charges $450 a year, which its excellent benefits can easily justify. But here, too, the question is whether you're really going to use it enough for the rewards to outweigh the cost.
"If you get a card with a hefty fee that you rarely use or don't take advantage of," Adams said, "owning it won't be worthwhile."
You're Building or Rebuilding Your Credit
Until recently, virtually all cards aimed at people with bad credit or no credit charged annual fees. While issuers such as Petal have worked to change that, you still might have to buy your way back into the good graces of the credit bureaus.
"While there are a handful of cards without an annual fee aimed at those with thin credit, it's entirely possible that you might not qualify," said Carter Seuthe, CEO of Credit Summit. "Those without bank accounts or those with just fair credit may not be able to get those sorts of cards, so a card with an annual fee is definitely their best bet."
More From GOBankingRates