Applied Bank Secured Visa Review: Build Your Credit With This Card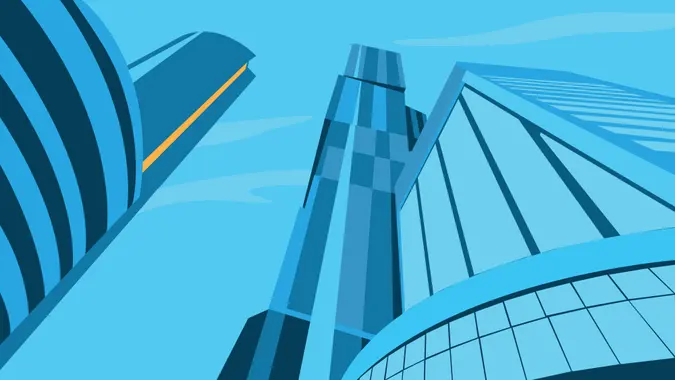 ©GOBankingRates
Update: Some offers mentioned below may have changed or are no longer available. View current credit card offerings from our partners at CardCritics here or on the issuer's website.
A secured credit card is a great tool you can use to improve your credit and control your spending so that you can graduate to an unsecured credit card. Secured credit cards are limited to the amount of money you deposit to ensure that you always have control of your credit and don't risk going over your credit limit. The Applied Bank Secured Visa is one popular option to consider. Keep reading to see if this secured credit card is right for your financial needs.
Applied Bank Secured Visa at a Glance
APR
9.99% fixed rate
Penalty APR
None
Minimum deposit to open
$200
Maximum deposit to open
$1,000, but can deposit up to $5,000 after opening
Features
Low fixed-rate APR, refundable security deposit, linked to online and mobile banking
Application Fee
$0
Annual Fee
$48
Information accurate as of Sept. 4, 2018.
In this review, you will learn about the more information about this card, including:
Read This: What Type of Credit Card Should You Get?
What You Need to Know About the Applied Bank Secured Visa
The Applied Bank Secured Visa is best for those who need to monitor or build their credit. Although the card features no rewards system, the low APR means the balance is easier to pay off in the long run. The card doesn't require a credit check or minimum credit score for approval.
Applied Bank Secured Visa APR
Perhaps the most alluring feature of the card is its fixed rate of 9.99% APR. Most cards come with interest rates between 14% to 25% APR, and as of August 2018, the national average hovered around 17% APR. Applied Bank's Secured Visa's APR beats all those figures, plus it has no penalty APR.
Applied Bank Secured Visa Deposit Limits
The card requires a security deposit from an outside account to establish your line of credit. The deposit minimum is $200 and the maximum is $1,000 to open. However, you can set your credit limit to as much as $5,000 through additional deposits after opening. The annual fee of $48 isn't the highest, but the fee is billed to your account upon opening, so if your initial deposit was $200, your available line of credit will be $152 to start. The security deposit is refundable.
Read: Best Credit Cards for Bad Credit
Applied Bank Secured Visa Fees
Other fees potential customers should be aware of include late fees and returned payment fees of up to $38. Applied also charges $30 for additional cards or replaced cards. The card's heftiest fee is the reinstatement fee, which runs you $50 to use your card again after suspension. There are no penalty or transaction fees.
Click to find out the best cards for fair credit.
Best Features of the Applied Bank Secured Visa
The best feature of the Applied Bank Secured Visa is easily the low APR. Since the rate is fixed, you'll never have to worry about any latent credit or payment issues affecting your APR like you would other cards. No penalty or transfer fees, along with no penalty APR, also means that credit-related mistakes won't affect you as bad as they otherwise would.
Related: The One Credit Card Debt I Don't Pay in Full
Who Should Get the Applied Bank Secured Visa
With the Applied Bank Secured Visa card's low APR, lack of penalty and transfer fees and no minimum qualifying score, those seeking to boost their credit will want to check this product out. However, due to the card's capped credit limit, which is further limited by the fact that it depends on what you put in there, purchasing power is not as versatile as an unsecured card. On the other hand, having the secured Visa makes for good practice before applying for an unsecured card.
More on Credit Cards
This content is not provided by the companies mentioned. Any opinions, analyses, reviews or recommendations expressed in this article are those of the author alone and have not been reviewed, approved or otherwise endorsed by Applied Bank.
GOBankingRates is a personal finance and consumer interest rate website owned by ConsumerTrack, Inc., an online marketing company serving top-tier banks, credit unions and other financial services organizations. Some companies mentioned in this article might be clients of ConsumerTrack, Inc., which serves more than 100 national, local and online financial institutions. Rankings and roundups are completely objective, and no institution, client or otherwise, paid for inclusion or specific placement. Any opinions, analyses, reviews or recommendations expressed in this article are those of the author alone and have not been reviewed, approved or otherwise endorsed by the companies included in the article. All fees and rates are subject to change at the issuers' discretion. Some interest rates might be short-term or promotional offers only, and it is possible additional terms and conditions must be met in order to obtain the interest rates listed. Rates and availability might vary by region. Verify terms and conditions before opening an account.