11 Bad Habits That Hike Up Your Credit Card Bill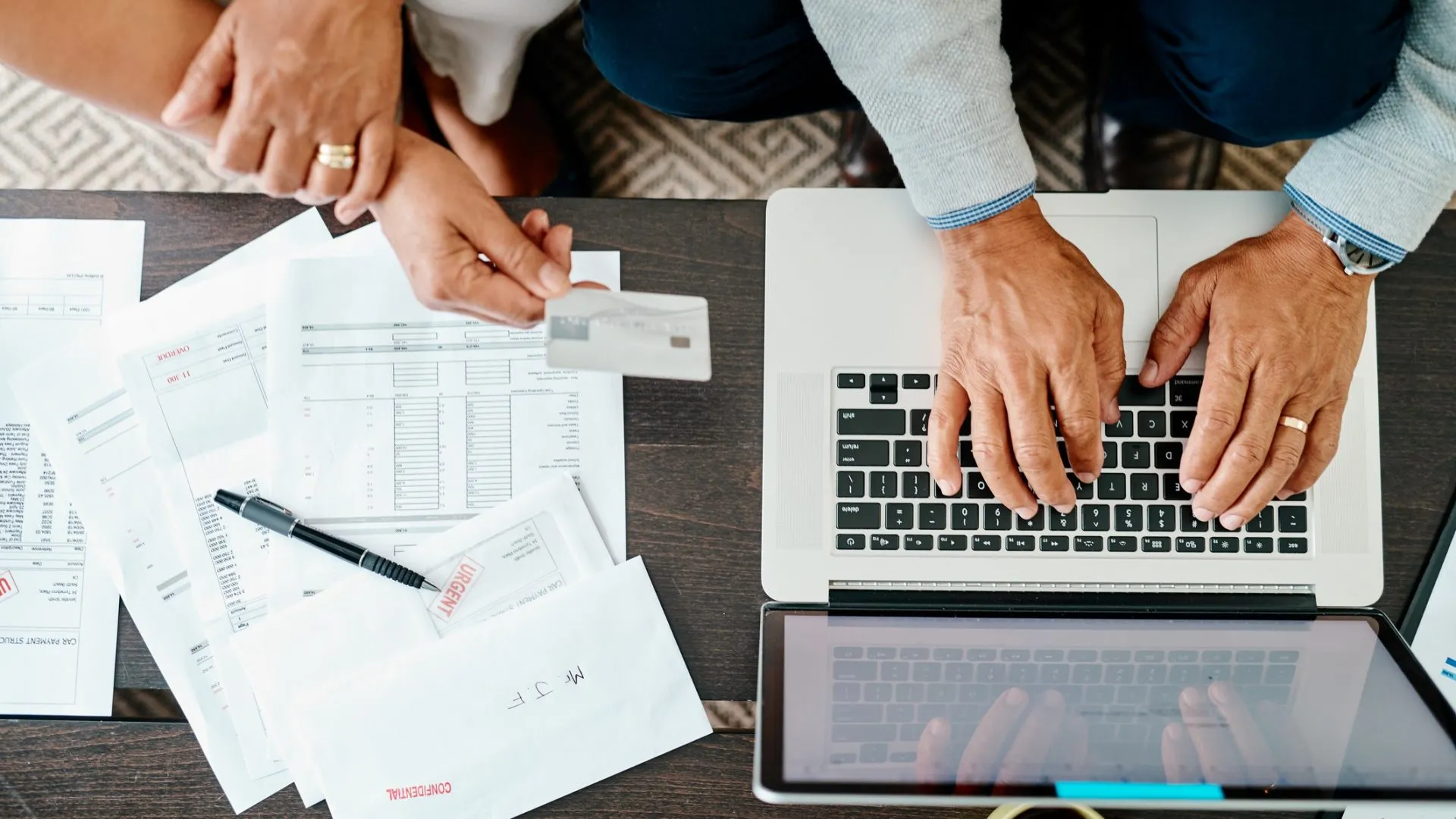 Ignoring the Fine Print
It's common for busy people to either forget or ignore the fine print when signing up for a credit card, but this can be a big problem, according to Matthew Dailly, Managing Director at Tiger Financial. 
"While credit card benefits are always appealing, the tiny print usually contains all of the information we need to effectively utilize a card's benefits. For example, a benefit could be a significant percentage of cashback — however, to earn such a favorable rate, you must spend the minimum amount of money regularly," he pointed out.
"Understanding our behaviors and the tiny text of the card information is critical to getting the best incentives."
Paying Only the Minimum
Paying the minimum amount on your credit card may seem like a good idea at the time, but according to Aviva Pinto, managing director of Wealthspire Advisors in New York and a member of the Forbes Financial Counsel, it's actually a problem.
"Credit card companies charge a fortune on annual interest and every time you just pay the minimum, you are creating more debt for yourself and more profits for the credit card company," Pinto said. "It can be VERY costly to keep racking up debt and only pay the minimum due. It is best to pay the FULL balance of your credit card each month so that you don't fall further into debt."
To put this into dollar terms, Jonathan Merry, director at Bankless Times, clarified that credit card interest rates can be as much as 25% per year. "If you haven't paid off $5,000 in a year, you'll have to pay an extra $1,000, and if you keep dragging it out, you'll have to pay an additional 25% on top of the total of $6,000," Merry said. "To prevent becoming knee-deep in debt, make it a point to repay off more than the minimum payment or the whole amount each month."
Spending Just To Earn Rewards
Credit card issuers tempt users with various reward programs to increase credit card usage, but this can be dangerous, according to Steve Wilson, a finance expert and founder of the personal finance site Bankdash.
"Buy useless items to earn more reward points, and you'll find yourself buying even more useless items to spend the reward points before they expire when you realize there are no valuable items in the reward catalog."
This can lead to overspending, which can lead to increased interest earned on things you don't even need.
Taking Out Cash Advances
Because many credit cards allow you to take out cash advances, sometimes it can be easy to feel like you've got free money at your disposal. However, according to Sudhir Khatwani, founder and editor of The Money Mongers, cash advances should be a last resort.
"Cash advances are notoriously expensive because they start charging interest as soon as you take the loan. By the end of the loan period, you'll end up paying way more than you had initially planned," he said.
Impulse Purchases
We've all been there — some shiny, interesting new item calls to us from our computer screen or favorite store. They don't call it "retail therapy" for no reason. The problem is, impulse purchases often lead to regrets, according to Adam Garcia, founder of The Stock Dork.
Making Balance Transfers To Avoid Payments
A balance transfer is when you transfer outstanding debt from one credit card to another to get a cheaper interest rate and greater features, said Adam Wood, co-founder of RevenueGeeks.
"However, if you rely on this strategy to avoid making credit card payments on a regular basis, you will eventually lose," he warned.
"Fees on balance transfers are common, and if you don't make payments toward the transfer, your entire balance will increase. In addition, all purchases made using the card must be paid. Otherwise, you risk losing the credit card's introductory annual percentage rate (APR) and grace period, as well as being hit with unexpected interest charges — and perhaps penalty APRs — on fresh transactions."
Forgetting To Cancel Trial Subscriptions
The majority of us have neglected to cancel our free trials after using or watching anything once. You risk incurring losses on your credit card if you don't keep an eye out for monthly subscriptions that you may not be utilizing any longer. Regularly cancel your subscription to any service you've outgrown.
Not Paying Back Debt in Time
An introductory 0% APR credit card allows you to borrow money immediately and pay it back interest-free if you pay it off before the introductory period ends, said Kelvin Stewart, co-founder of USBadCreditLoans, which advises people struggling with credit card debt.
"If you don't pay off your balance during the promotional period, which may be up to 18 months on the best cards, the card's regular interest rate kicks in, which is now above 16%. That applies to both new purchases and unpaid balances after the introductory period."
One-Click Purchasing
Companies have worked hard to make it easy for you to buy, said Jay Zigmont, PhD, certified financial planner and founder of the financial planning firm Live, Learn, Plan. 
"Anything with 1-click purchase is going to be dangerous for your credit card. You don't feel the pain of the purchase on your bank account until you are paying your credit card a month later. For Amazon, and similar 1 click online purchases, consider moving to a prepaid debit card (and removing your credit card)."
Too Many Deliveries
The pandemic had a definite impact on our shopping habits, with many people realizing how convenient it is to have everything from dinner to groceries delivered. However, consumer analyst Julie Rahmold of DealNews.com warns that if you're putting these services on your credit card, you might be in trouble.
"Now things are beginning to return to normal and prices are going back up. For instance, inflation is already driving prices on food and other items up, so ordering takeout and grocery delivery is already more pricey than it has been."
Additionally, with gas prices increasing, you may begin to see fuel surcharges added to your deliveries, she said. "While these might not seem like much, it can add up quickly and a delivery that may have been $50 a few months ago could set you back $70 or more now depending on your area."
Relying on Credit Cards for Unexpected Expenses
The point of a credit card is convenience, not habit, said credit expert Freddie Huynh, vice president of data optimization with Freedom Financial Network, a digital personal finance company. "People get into trouble with credit card debt when they don't have an adequate emergency fund in place. Start small and build. Then, you will not have to rush to the credit card when an unplanned expense comes up — whether a doctor's bill, car repair expense, or even loss of a job."
More From GOBankingRates

BEFORE YOU GO
See Today's Best
Banking Offers