Citi® Flex Loans: What Are They and How Do They Work?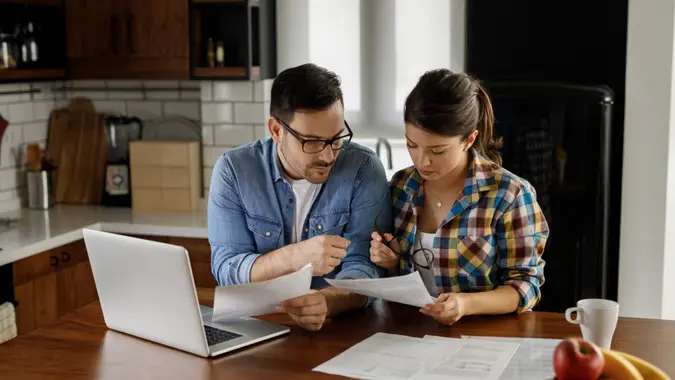 EmirMemedovski / Getty Images/iStockphoto
Credit card companies are continuously adding new features to their card offerings to entice new customers to apply and persuade current customers to stay. Citi, one of the biggest credit card companies in the U.S., is no different. Its Citi Flex Plan, which includes Citi Flex Pay and Citi Flex Loan, is a benefit that provides fixed terms and flexible payment options on purchases and loans for Citi cardholders.
Citi Flex Pay allows a cardholder to pay back qualifying purchases charged to the card at a fixed interest rate and a fixed monthly payment. It can help cardholders better afford monthly credit card payments. Many card issuers now offer a similar benefit.
Citi Flex Loan is a card benefit not often seen with other cards. It allows a cardholder to borrow against the credit line on their card. Here is a look at how this loan works and how a Citi cardholder can access this card feature.
What Is a Citi Flex Loan?
Cardholders can think of a Citi Flex Loan as a cash advance without the hefty cash advance fee and annual percentage rate — that is repaid like an installment loan. 
With a Citi Flex Loan:
There is no application form to complete.
There is no credit inquiry.
There are no loan origination fees.
The monthly payment is fixed over the life of the loan.
The borrower chooses the loan repayment length — up to 60 months. 
The APR is fixed, so even if the credit card's interest rate fluctuates, the Flex Loan APR remains the same.
How a Citi Flex Loan Works
A Citi Flex Loan is very straightforward. The cardholder chooses the loan amount up to a maximum set by Citi, and then selects a loan length option. Because the loan APR is fixed, the monthly payments for the loan do not vary. Citi adds the cardholder's monthly Citi Flex Loan payment to the card minimum balance, so the cardholder still only makes one monthly payment.
When a cardholder takes out a Citi Flex Loan, the available credit on their card is reduced by the loan amount. A cardholder may still use any remaining available credit for other purchases.
How To Get a Citi Flex Loan
Citi cardholders can log into their online account to determine if they are eligible for a Citi Flex Loan.  
Choosing loan terms is simple. Citi provides the maximum amount the cardholder is eligible to borrow. The minimum is $500, and a cardholder can select the minimum, maximum or an amount in between.
The cardholder can choose the number of monthly payments, whether 12, 24, 36, 48 or 60. The monthly payment and APR will vary based on the loan amount and duration, and the cardholder has the ability to adjust them to find the most suitable loan terms for their budget.
Once loan terms are chosen, the cardholder can request a direct deposit of the funds, which could appear in their account in as little as one business day. They can also request a check by mail.
How Payments Are Applied to a Citi Flex Loan
Monthly Citi Flex Loan payments are added to a cardholder's minimum monthly card payment, so there is no second payment to worry about. If a cardholder makes a payment greater than the minimum, any amount over the minimum is applied to the outstanding balance with the highest interest rate. This could be the card balance or the Citi Flex Loan balance.
For instance, if the Citi Flex Loan Balance has a 9.99% APR and the card has a 21.99% APR, any payment over the minimum will go toward the card balance rather than the Flex Loan balance. However, if the cardholder has a low APR, such as a 0% balance transfer offer, any amount paid over the minimum monthly payment will be applied to the Flex Loan balance rather than the 0% APR balance.
Citi Flex Loan Eligibility
Cardholders pre-selected for Citi Flex Loan eligibility may see an offer when logging into their online account. A cardholder interested in a Citi Flex Loan who does not have an offer in their online account can call Citi customer service to find out if they are eligible.
Takeaway
Before taking out any loan, a consumer should compare loan options to determine which makes the most financial sense. Some consumers will find that a Citi Flex Loan is the best option. Others may find a cheaper way to borrow.
Some borrowers might be better off getting a new credit card with a 0% introductory offer rather than paying interest on a Citi Flex Loan. Those needing a longer-term loan should also check personal loan rates to ensure they aren't paying more interest than necessary.
FAQ
Here are some quick answers to popular questions about Citi Flex Plans.
What is a Citi Flex Plan?

Citi Flex Plan is a credit card feature available to some Citi cardholders that provides flexible repayment terms and fixed payment options. Citi Flex Pay allows cardholders to make fixed monthly payments on eligible purchases. Citi Flex Loan enables cardholders to borrow from their available credit at a fixed APR and fixed monthly payments.

Does a Citi Flex Loan have a prepayment penalty?

A Citi Flex Loan does not have a prepayment penalty. However, cardholders who carry a card balance and a Citi Flex Loan balance should determine how payments are applied. Extra payments may be applied to the regular card balance rather than the Citi Flex Loan balance, depending on the APRs of the outstanding balances.

How long does a Citi Flex Loan take to process?

Once a Citi Flex Loan offer is selected, funds can be received by direct deposit in as little as one business day, depending on the time the loan request is submitted and the receiving bank's response time.

Does Citi Flex Pay charge interest?

A Citi Flex Pay plan does accrue interest as defined by the plan's terms.
Information is accurate as of July 27, 2022.
Editorial Note: This content is not provided by Citi. Any opinions, analyses, reviews, ratings or recommendations expressed in this article are those of the author alone and have not been reviewed, approved or otherwise endorsed by Citi.