PenFed Launches Defender Visa Signature Card for Service Members in Honor of Veterans Day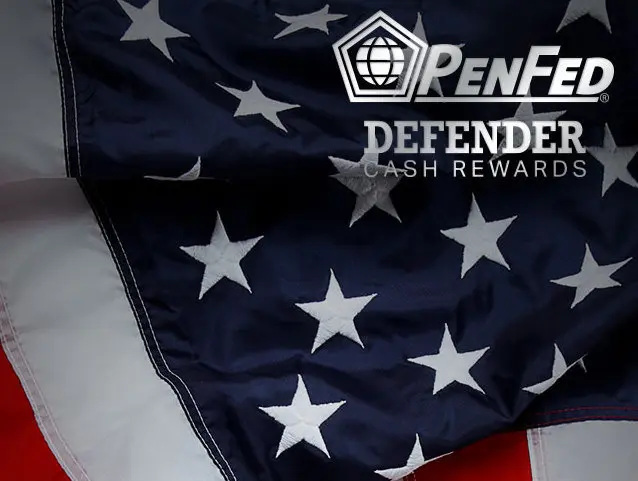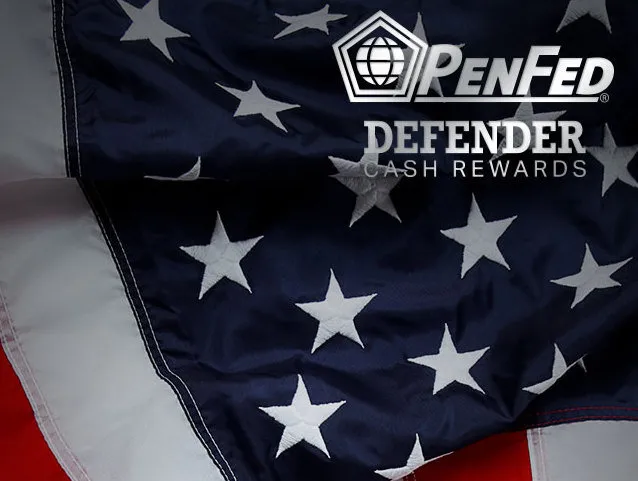 Update: Some offers mentioned below may have changed or are no longer available. View current credit card offerings from our partners at CardCritics Here or on the issuer's website.
Washington, D.C., November 11, 2014–In recognition of America's current and former military service members this Veterans Day, GOBankingRates client Pentagon Federal Credit Union (PenFed) in Washington, D.C. officially introduces its newest rewards credit card, the PenFed Defender Visa Signature® Card.
CLICK HERE to learn more about PenFed's Defender Visa Signature® Card
"Veterans can face unique financial challenges," said Casey Bond, GOBankingRates' managing editor. "PenFed is an institution demonstrating its strong commitment to meeting the needs of service members through customized products like the Defender card."
Features of the PenFed Defender Visa Signature® Card include:
1.5% cash back on every purchase
Unlimited cash back rewards that are automatically credited to the member's account every month
Low APR on purchases and cash advances. This APR will vary with the market based on the Prime Rate.
No annual fee, no late fee, and no fees for foreign transactions, balance transfers, cash advances or going over the credit limit
Chip-enabled technology for added security
The new credit card is available exclusively to active duty military personnel, members of the Guard and Reserve in addition to honorably discharged and retired veterans.
"Our nation's service members give so much and we feel strongly about giving them something back," said Kevyn Myers, executive vice president and chief operating officer at PenFed. "In the spirit of PenFed's core mission to provide the best financial products and services to our men and women in uniform, our Defender Visa Signature® Card is our way of saying, 'thank you.'"
About Pentagon Federal Credit Union
Established in 1935, PenFed is one of the largest credit unions in the country serving nearly 1.3 million members worldwide; with more than $19 billion in assets. PenFed offers market-leading mortgages, automobile loans, credit cards, checking and a wide range of other financial services with its members' interests always in mind. Serving a diverse population, PenFed offers many ways to become a member, including numerous association members and employee groups.
About GOBankingRates
GOBankingRates.com (www.gobankingrates.com) connects consumers with the best credit unions, banks and interest rates nationwide, aggregating over 11 million rates from more than 6,000 institutions.
Contact:
Roxy Barghahn Media Relations, GOBankingRatesrbarghahn@gobankingrates.com
(310) 297-9233 ?–202