Why American Express and Discover Credit Cards Aren't Accepted Everywhere

6 min Read
Update: Some offers mentioned below may have changed or are no longer available. View current credit card offerings from our partners at CardCritics here on the issuer's website.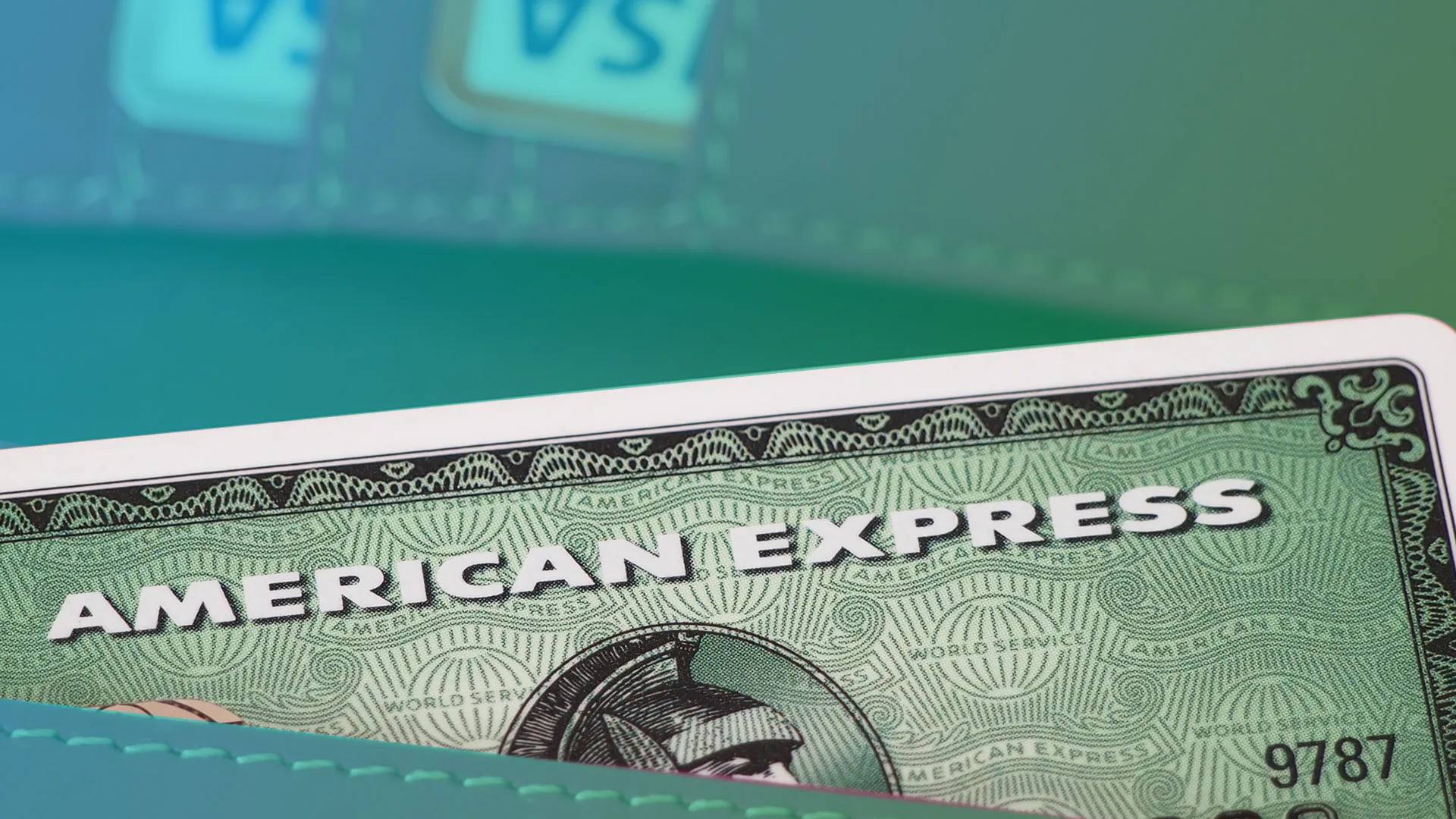 Update: Some offers mentioned below are no longer available or the benefits and terms have changed. View the issuer's site for current information. 
Visa and MasterCard dominate the market when it comes to credit cards that retailers accept as methods of payment. In comparison, it sometimes seems that the American Express credit card and the Discover credit card are shunned by merchants. In 2015, Visa cards accounted for over 44 percent and MasterCard accounted for 29 percent of transactions worldwide, according to a Nilson Report. American Express, on the other hand, had just over 7 percent of transactions and Discover lagged even further behind at 2.2 percent.
Learn how various factors contribute to the more limited acceptance of Amex and Discover cards — and how these two cards position themselves against competitors — so you can better understand when you can and cannot use your credit card.
Why You Can't Use an Amex or Discover Credit Card at Some Stores
The credit card processing fees for Visa and MasterCard currently range from about 1.10 percent to 2.95 percent. According to Discover, it charges comparable rates and its cash back bonuses incentivizes patrons to spend more money at businesses and places that accept Discover cards. Amex processing fees are much higher, ranging from 2.3 percent to 3.5 percent. A fee of about 1 percent might not sound like a lot, but for every $1,000,000 in sales that a business receives, that's an extra $10,000 in expenses paid to Amex. Small retailers might not even have a big enough profit margin to afford that additional cost, so they often aren't among the places that accept American Express credit cards.
Related: The Top 10 Most Exclusive Black Cards You Don't Know About
How Amex and Discover Operate
Amex and Discover work differently than MasterCard or Visa. Amex and Discover market and issue their cards directly to the cardholder. Amex operates on what it calls a "closed-loop network" and provides the full range of credit card services, serving four roles:
Card issuer
Merchant
Transaction processor
Network
The closed-loop network — the same strategy that Discover uses but that MasterCard and Visa do not use — allows Amex to see the payment transactions from both the perspective of the cardholder and the merchant, and craft more targeted offers to cardholders. Amex also contends that its closed-loop network allows for better protection against fraud for businesses as well as a better platform for merchants who deal in different currencies.
Discover is notably generous in its return policy: If you want to return an item within 90 days and the store won't take it back, Discover will refund the purchase price up to $500 — up to a $2,500 maximum per year — on eligible items if the original store will not accept the return.
Compared with the other major card issuers, Amex focuses on more affluent consumers in its business model. In 2015, Amex customers averaged spending more than $1,600 per month on the card, whereas Visa averaged $843, Discover followed, averaging $737, and MasterCard brought up the rear at $639.
How Merchant Acceptance Works for Visa and MasterCard
Unlike Amex and Discover, Visa and MasterCard don't issue credit cards. Both Visa and MasterCard are only credit card processors, not card issuers. Visa and MasterCard operate as financial middlemen, providing the technology and the networks to power transactions.
"Visa and MasterCard make their money from processing transactions," said Miranda Marquit, a financial journalist and money expert. "They receive money each time you swipe your card, and [might] also receive other fees from merchants that use their payment processing networks to accept credit cards."
Visa and MasterCard transactions involve four different parties:
A payment gateway, which connects with the network and detects fraud
An acquiring financial institution, such as the retailer's bank
An issuing financial institution such as the bank that issued your credit card and provides you with a line of credit — for example, Chase or Citibank
The network between both financial institutions
Every time you use your Visa or MasterCard credit card, the charge is submitted through the retailer's bank or financial institution, which must request approval from your financial institution — the card issuer — to verify that you have not reached your credit limit.
Visa and MasterCard also reach wider audiences by working with a variety of banks that offer Visa- and MasterCard-branded debit cards for checking accounts. For example, banks like Bank of America and Capital One offer both Visa and MasterCard to their customers. If you want a Discover or Amex card, you can't get it through your bank because Discover and Amex serve as the issuing bank as well as the network.
Spending Abroad With Your Discover or Amex Card
MasterCard claims acceptance in 210 countries and territories, well in excess of other cards. Discover claims to be accepted in 185 countries and territories, and Amex says it has American Express Travel Services locations in more than 140 countries. Depending on where you travel, it might be challenging to find a merchant who accepts American Express.
Wherever you're traveling, check with your credit card's customer service representatives to see where your card will be accepted abroad. In addition, let them know where you're traveling to so that you don't arrive only to find that your card is always declined for potential fraud.
Choosing and Charging Wisely With Amex or Discover
Amex has also traditionally charged an annual fee as part of its strategy to target more affluent customers, which keeps some potential cardholders away. The annual fee can be a significant cost — the Platinum Card comes with a $650 annual fee. But it also comes with loads of perks, including $200 to spend on Uber rides each year, more rewards, and special lounges at airports.
Discover offers customers a hard-to-beat refund guarantee and compelling cash back rewards. Currently, the Discover It card offers 5 percent cash back on purchases in categories that rotate throughout the year, such as gas stations, restaurants or home improvement stores.
If you have an Amex or Discover card in your wallet, enjoy the perks. But be prepared: Have a Visa or MasterCard on you just in case, or you might be stuck with an unusable credit card and a bill you're not able to pay — even if you can afford to.
Up Next: American Express High-Yield Savings Account Review
Paul Sisolak contributed to the reporting for this article.
All information about American Express card offers have been collected independently by GOBankingRates and have not been reviewed or approved by American Express. These offers are not available through GOBankingRates.
Editorial Note: This content is not provided by American Express. Any opinions, analyses, reviews, ratings or recommendations expressed in this article are those of the author alone and have not been reviewed, approved or otherwise endorsed by American Express. American Express credit card products are not available through GOBankingRates.com.
Editorial Note: This content is not provided by Chase. Any opinions, analyses, reviews, ratings or recommendations expressed in this article are those of the author alone and have not been reviewed, approved or otherwise endorsed by Chase.
About the Author