First Fidelity Bank Scam: Individuals Posed as Reps, Asked for Personal Information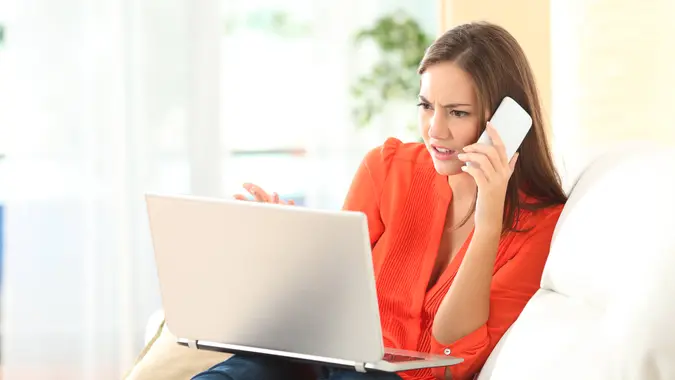 AntonioGuillem / Getty Images/iStockphoto
Tulsa– and Oklahoma City-based customers and non-customers of First Fidelity Bank received fraudulent phone calls earlier in September from individuals claiming to be representatives of the bank and asking for debit card information.
First Fidelity Bank Urges Caution Among Customers
First Fidelity Bank warned all customers about the scammers posing as bank employees and reminded customers to never give out personal banking information over the phone.
"We want to remind our customers that we will never contact them directly for bank account information," said Lee Symcox, president and CEO of First Fidelity Bank, in a public statement. "If you're concerned that your First Fidelity Bank debit card, credit card or bank account has been compromised, it's important you contact us immediately. The sooner we know what's happened, the better we can rectify the situation."
Victims Told to Never Give Out Personal Information Over the Phone
Police authorities in Tulsa and Oklahoma City urge potential victims who receive such fraudulent phone calls to hang up and contact First Fidelity Bank's customer service line, or to go to a local bank branch to report the incident. If victims have already given their information over the phone, they should contact First Fidelity Bank immediately so they can take the necessary steps to protect their finances.
"The best way to guard against bank fraud is to use common sense," Symcox said. "Your personal banking information is yours and you need to protect it. If the activity, call or website seems suspicious, trust your instincts and reach out to your bank for advice on next steps."