Does Closing a Bank Account Hurt Your Credit?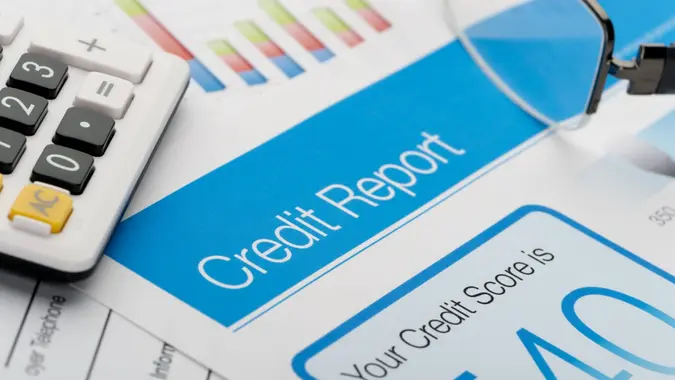 courtneyk / Getty Images/iStockphoto
Managing your credit score is mostly about how much debt you carry and how you navigate its repayment — so for the most part, a bank account closure won't hurt you. That said, there are a few things you should know before you close a checking or savings account at a bank or credit union.
Does Closing a Bank Account Hurt Your Credit?
Good news: it's unlikely that closing a bank account would hurt your credit score. However, you may be at risk of a bank account closure lowering your credit score if:
The account is closed with a negative balance
Pending or outstanding expenses hit and bounce after the account closure
The bank or credit union reports your account to a collection agency.
Is There a Downside to Closing a Bank Account?
There can be, if your account is not in good standing or has automatic payments scheduled to come out.
Before closing a bank account, it's important to ensure that the account is in good standing — a positive balance, no overdrafts and no checks, debits, fees or automated payments left to clear. If expenses bounce after a premature bank account closure, it could potentially affect your ability to open another bank account down the road.
How Do I Close a Bank Account Without Affecting My Credit Score? 
There are a few steps you can take to make sure that closing your bank account doesn't impact your credit score.
Make a list of automatic withdrawals and deposits. Take time to think through the automatic transactions you've set up — from autopay bills to paychecks, tax refunds, payments from Zelle contacts and more. Don't forget to include yearly transactions.
Cancel all automatic transactions. If you have your new account set up, you can just change the payment information to the new account. Otherwise, you'll have to cancel the transactions outright.
Keep the account open for another billing cycle — or two. In case your automatic transactions take a while to fully change or cancel, it's better to be cautious and protect yourself against those charges.
Close the account. Make sure you follow the guidelines your bank or credit union provides and confirm the account is closed.
What Happens When You Close a Bank Account?
The process for a bank account closure may vary depending on the institution or account type. You'll first want to make sure that your account is shored up, in positive standing and clear of any pending or forthcoming transactions. From there, you'll contact your bank about the desire to close your account. You may need to visit a branch if your bank has a brick-and-mortar presence.
You'll sign papers to close the account, withdraw any remaining funds — you should have a few options, like a check in the mail or electronic transfer. Make sure you have written confirmation of the account closure.
Why Did My Credit Score Drop When I Closed an Account?
If the bank account closure is the only recent change to your financial life and resulted in a credit score drop, it's possible that the account closed with an outstanding balance or experienced activity post-closure.
What To Do If Your Credit Score Decreased in Error
If you think the decrease in your credit score is an error, it is worth a call to the credit bureaus. Get a copy of your credit report to confirm the change really is an error, then file an online dispute with the credit bureaus and contact the bank to explain the situation. These issues can take time to fix, so make sure you keep following up.
Remember that it's essential to view a bank closure in the larger context of your overall finances. If you have other activity on your credit report, it may be the cause of the change to your credit score if your bank account was closed with no issues.
Close Your Bank Accounts in Peace
Closing a bank account doesn't need to be harmful to your credit score — and usually isn't. Just approach it thoughtfully and take the steps needed to ensure that there will be no unknowns afterward, and you should be able to walk away worry-free.
Our in-house research team and on-site financial experts work together to create content that's accurate, impartial, and up to date. We fact-check every single statistic, quote and fact using trusted primary resources to make sure the information we provide is correct. You can learn more about GOBankingRates' processes and standards in our editorial policy.