4 People Whose Identities Were Stolen — and How They Got Through It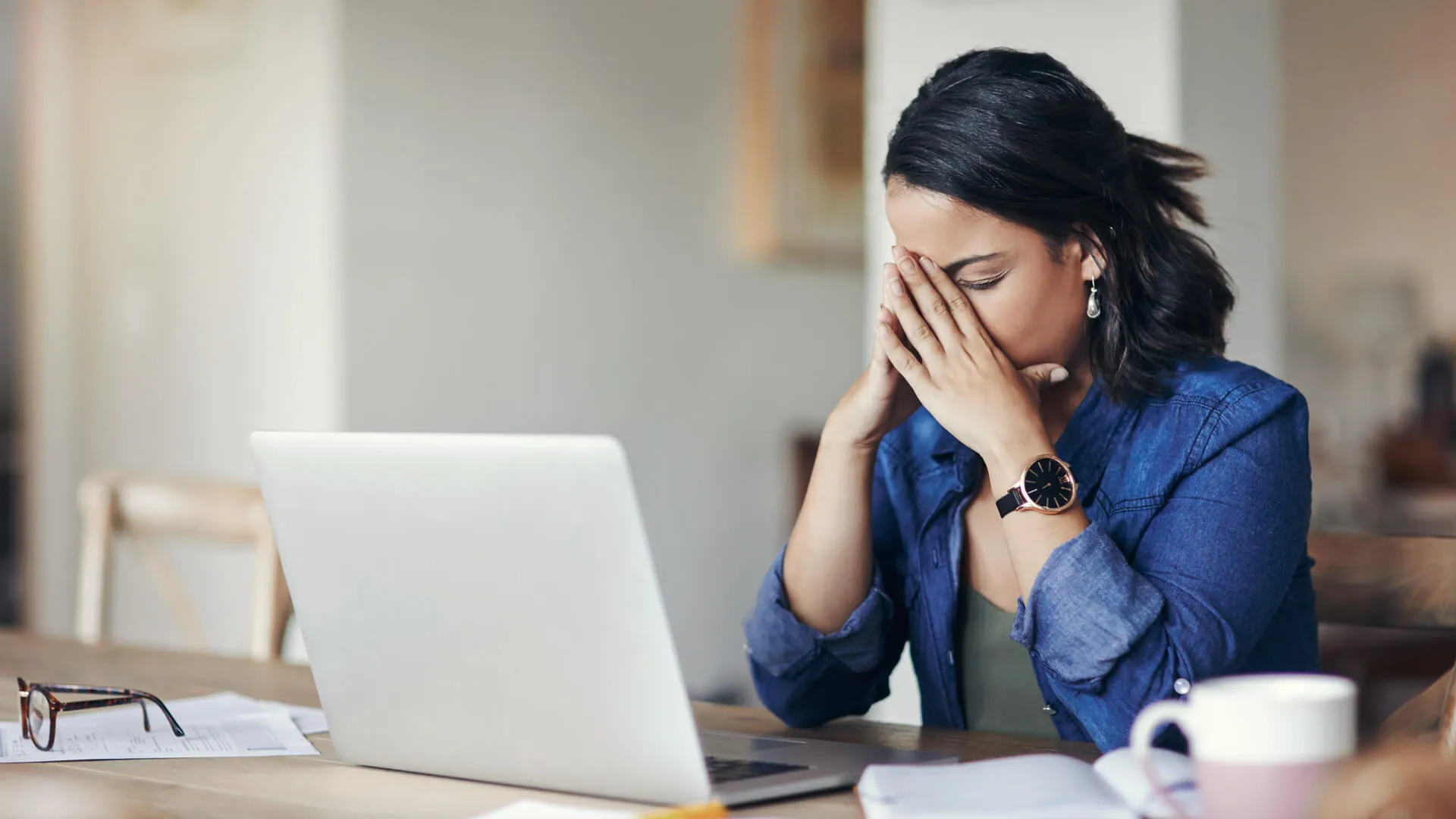 It seems like every day a new data breach is in the news. In early June 2019, the clinical laboratory company Quest Diagnostics revealed that 12 million people could have had their personal information — including financial data, Social Security numbers and medical information — compromised. But data breaches aren't the only way people have had their identities stolen — in some cases, personal financial documents get stolen from places you assume they'll be safe, like your office or mailbox.
Fortunately, even if you are the victim of identity theft, there are ways to bounce back from it. GOBankingRates spoke to four people who had their identities stolen about what their experience was like and how they recovered from it.
Last updated: Aug. 31, 2020
He Had His Debit Card and Tax Return Stolen
Video editor Colin Becker got hit with a double whammy when both his debit card and tax return were stolen from his mailbox. The debit card mailing included Becker's PIN, so the thief was able to have full access to his account.
"They deposited my tax return into my account and then withdrew everything," said Becker.
How He Found Out
"I swiped my card somewhere and it was declined," said Becker. "I thought that was weird because I knew I had money in the account. So I checked my account and [my balance] was -$2,000."
The negative balance was the result of an overly greedy thief.
"Here's the kicker — whoever did it tried to deposit someone else's tax return into my account too," said Becker. "My account was credited with the money, they withdrew it, and then the check bounced, which put me into the negative. They basically took money that wasn't mine and also didn't exist."
What He Did About It
When Becker realized money had been stolen from his checking account, he reported the incident to the LAPD and his bank.
"The good news is that I filed a police report and a theft report with my bank, and eventually I was credited all of my money back," he said. "An investigation took place, but I never was notified of the final result or if they caught who was responsible."
Although Becker said the process of reporting the theft wasn't difficult and he had his money credited back into his account in about a month, it was still a stressful experience.
"I had never experienced anything like that before and I was doing it all by myself, so I was pretty stressed out," he said.
After the theft, Becker signed up for credit monitoring with Experian.
He Had His Money Market Checkbook Stolen
Dave Wudel, a former banker, had his money market account checkbook stolen from his office and used to purchase thousands of dollars worth of goods — and he didn't even realize it at first.
"I was completely unaware that my money market checkbook, kept in a desk drawer, had been stolen — apparently for several days, maybe longer," he said.
How He Found Out
"I received a call at home at about 10:30 p.m. from the police," said Wudel. "They were investigating a car accident and taking statements from the driver who rear-ended another car. They saw the man take an article from his jacket pocket and slip it into the grill of his car. Turns out, it was my checkbook. The man's girlfriend claimed it belonged to her uncle. My cell number was on the checks, so they called me. The officer asked if I had a niece in the area. I told him absolutely not. He said he wasn't surprised."
"If it hadn't been for the accident I would have been in more serious trouble," he continued. "As it was, the backseat of their car was filled with merchandise paid for with my MMA checks — several thousand dollars worth. I had quite a bit of cash available in the account. It turned out the checks had been stolen from my office by the cleaning crew."
What He Did About It
"I banked with Wells Fargo at the time and called them right away," said Wudel. "Because of the nature of the account, the checks were imprinted with language that stated identification was required to be eligible for negotiation, so ultimately I did not suffer any loss — but the merchants may have. However, it was a pain for everyone involved — stop payments were placed, I had to take phone calls from all the merchants and explain what happened, and I had to open a new account. I also had to go to the police station to identify myself. But most troublesome to me really was in discussion with the police, I found out I would probably have to go to court to testify against these criminals. The police had told me they'd likely be able to connect these people to other crimes and they'd likely be doing time. They must have arranged a plea agreement of some sort, as I never was called to court to testify."
The whole ordeal took Wudel several weeks to sort out.
"It was a pain, but I was lucky to not lose any money or have my credit damaged in the long run," he said. "The police and the bank did great work in this matter."
Wudel also took away an invaluable lesson from the experience of having his identity stolen.
"I was a banker for 40 years but learned the hard way to take good care of my checkbook, cards, PINs and passwords, and to be careful of phone and online scams, the confidentiality of personal and customer information, etc."
Related: 18 Online Shopping Traps and Scams To Watch Out For
She Had a Personal Check Stolen
Kim was living in her husband's student housing in New York and financially supporting both of them at the time her personal check was stolen, which led to a complicated financial situation.
"We were living in an apartment run by the university, so all payments for our rent had to come out of his bank account," she said. "It wasn't as easy then to transfer money as it is now — this was pre-Venmo, pre-Zelle — yet we rarely had checks handy. So I would fill out a check via my bank's Bill Pay and it would be mailed back to us, addressed to my husband. But this time, the check was bigger than usual — not only did it include our rent, it also included half of our (really huge) tax refund. But this time, the check didn't come."
How She Found Out
"I followed up with the bank to cancel my check, and they said they couldn't do it — it had been cashed," said Kim. "I asked for an image of the check, and someone had signed my husband's name to it."
What She Did About It
To be able to afford their monthly rent payment while sorting out the stolen money situation, Kim opened a credit card through her bank and borrowed cash from her credit line. To recover the stolen cash, she filed a police report with her local precinct.
"We told them everything that happened, but because it was clear that the check had been stolen from a mailbox, they said it wasn't under their jurisdiction — and we had to fill out a report with the postal police instead," she said. "We filled out multiple reports with the postal police, but they never got back to us. Luckily, my bank accepted my screengrabs of the report. As long as it was documented with legal authority, they felt it was fine. About a month later, the funds were restored to my bank account."
Since the identity theft incident, Kim has taken steps to prevent a similar situation from occurring again.
"(My husband and I) rarely use our debit cards or checks, preferring the additional protection that comes from our credit card," she said. "We also continuously monitor our accounts and have ID theft protection through our home insurance."
He Had His Social Security Number Stolen
Software engineer Torgny Bjers had his identity stolen in Florida by an illegal immigrant.
"All they really did though was get a Social Security card, most likely to confirm legal status to work, or similar," he said. "Nothing else ever came out of it, and I reported it."
How He Found Out
At the time the identity theft occurred, Bjers had a LifeLock membership. The company monitors your credit activity and credit report, checks for payday loans and other online loans taken out in your name, checks for address changes with the U.S. Postal Service that are unauthorized and flags uses of your information in the dark web. LifeLock was able to alert Bjers of the fraudulent use of his Social Security number.
What He Did About It
Bjers did some investigating on his own to find out who exactly had stolen his identity. Once he identified the individual, he reported him to the Department of Homeland Security and Immigration and Customs Enforcement.
"They didn't steal anything from me, per se, so I wasn't very interested in pursuing this at any other level than reporting it to authorities," he said. "If they would've tried to take out loans or open accounts with my info, it'd be a different story."
Bjers doesn't know if his ID thief was caught, but said that he hasn't had any other hits on his credit or bank accounts.
"I assume they didn't pursue that line any further," he said.
To prevent further identity theft, Bjers kept his LifeLock account active for a couple of more years, though he now protects his identity through a combination of Experian and TransUnion services.
How To Prevent Identity Theft
The best way to prevent identity theft is to make sure you're keeping your personal information secure. The Federal Trade Commission outlined four main ways for consumers to do this.
1. Make Sure You Know Who You're Sharing Personal Information With
Whether you're asked to provide personal information online, in-person or over the phone, make sure you know who you're providing this information to and that they are trustworthy. If you're sharing information online, be aware of impersonators. If a company asks for personal information via email, don't click any links. Contact customer service yourself via the email listed on the company website or by phone, and confirm that it was really the company who sent the request.
2. Store and Dispose of Personal Information Securely
This is especially true for your Social Security number and card. This means keeping financial documents and records in a safe place while at home and locking them in a secure place while at work. You should also avoid carrying your Social Security card in your wallet.
3. Ask Questions Before Sharing Any Personal Information
Even if the person or establishment asking for personal information is one you trust — such as your workplace, a business you frequent, your child's school or a doctor's office — ask them why they need this information, and find out if there are any consequences of not sharing. If you must share personal information, ask how the receiving party will safeguard it.
4. Use Security Features on Your Computer and Other Electronic Devices
These include anti-virus and anti-spyware software, and a firewall. You should also avoid phishing emails, avoid sending personal information when connected to a public Wi-Fi network, lock your laptop with a password and read online privacy policies carefully to understand exactly what information could be shared.
Be Diligent About Regularly Checking for Any Signs of ID Theft
Even if you follow all four tips, it's important to keep tabs on your credit report and other records to ensure no fraud or theft has taken place. To do this, you can opt to sign up for identity theft protection services, which include credit monitoring services and identity monitoring services. Credit monitoring services check for changes in your credit report, while identity monitoring services check for things that wouldn't show up in a credit report, such as change of address requests and payday loan applications. If you don't choose to use one of these services, you can check your credit report for free annually. It's also smart to check all of your bank, credit card, retirement, brokerage and other account statements regularly for any activity that could be fraudulent so that you can flag these charges right away before they affect your credit.
More From GOBankingRates
Photo Disclaimer: Please note photos are for illustrative purposes only. As a result, some of the photos might not reflect the people listed in this article.